Entertainment

Movies with the Most Hardcore Women

32.4k votes
3.7k voters
445.8k views
63 items
List Rules Films where female characters kill (because they have to)
Including new 2018 movies with strong female leads, the movies with the most kick-ass women rank among the greatest action movies of all time along with some of the best sci-fi films ever, mostly because the badass female characters in these movies really know how to bring on the pain. Falling primarily in the action and sci-fi genres, these movies with badass women put the heroines in unfathomable situations they have to kick, punch, blow up, and shoot their way out of. While many would argue that women don't get enough powerful roles in modern movies, don't tell that to these badass female movie characters!
These are not women you'd want to come face to face with in a dark alley. Shoot, Kill Bill has at least six women you wouldn't want to have to face even if the odds were about 20-1 in your favor. These hard hitting female characters are the stuff that movie legends are made of; the kick-ass films you hear about years down the road (assuming you don't cross the hardcore female characters' paths and get yourself killed). The best part? Behind each of these strong women characters is a badass actress–a real human who is kicking down doors and taking names.
What movies have women who kick butt? What are the films with kick-ass women? This movies with hardcore women list has a whole mess of actresses who kick ass. Your ass if you're not careful. If your favorite film with badass women isn't on the list, make sure to add it so other fans of movies with killer women can check out new ways to get beat up by a girl.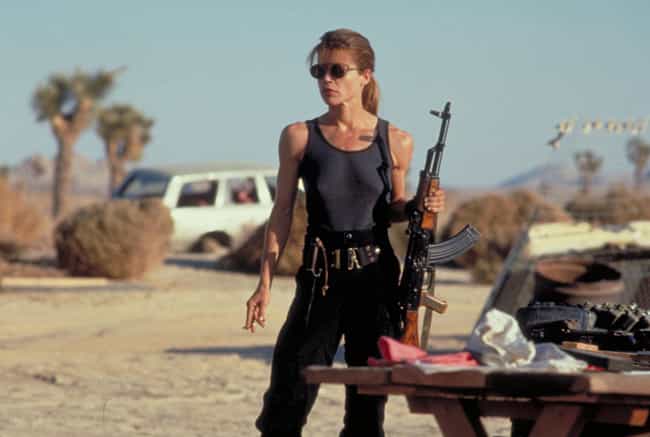 CHARACTER: Sarah Connor
ACTRESS: Linda Hamilton
Also Ranked
#21 on The Most Rewatchable Movies
#3 on The Best Movie Sequels Ever Made
#42 on The Most Quotable Movies of All Time
#33 on The Greatest Film Scores of All Time

Is she fierce?
see more on Terminator 2: Judgment Day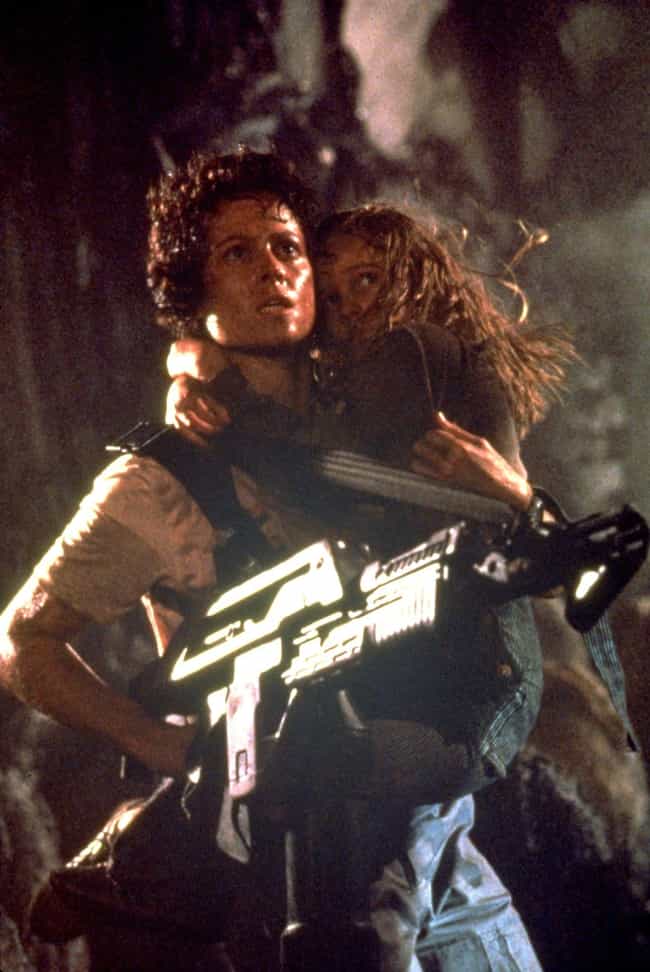 CHARACTER: Ellen Ripley
ACTRESS: Sigourney Weaver
Also Ranked
#15 on The Best Intelligent Horror Movies
#6 on The Best Horror Films of All Time
#34 on The Most Nausea-Inducing Great Films
#43 on The Best Movies of All Time

Is she fierce?
see more on Alien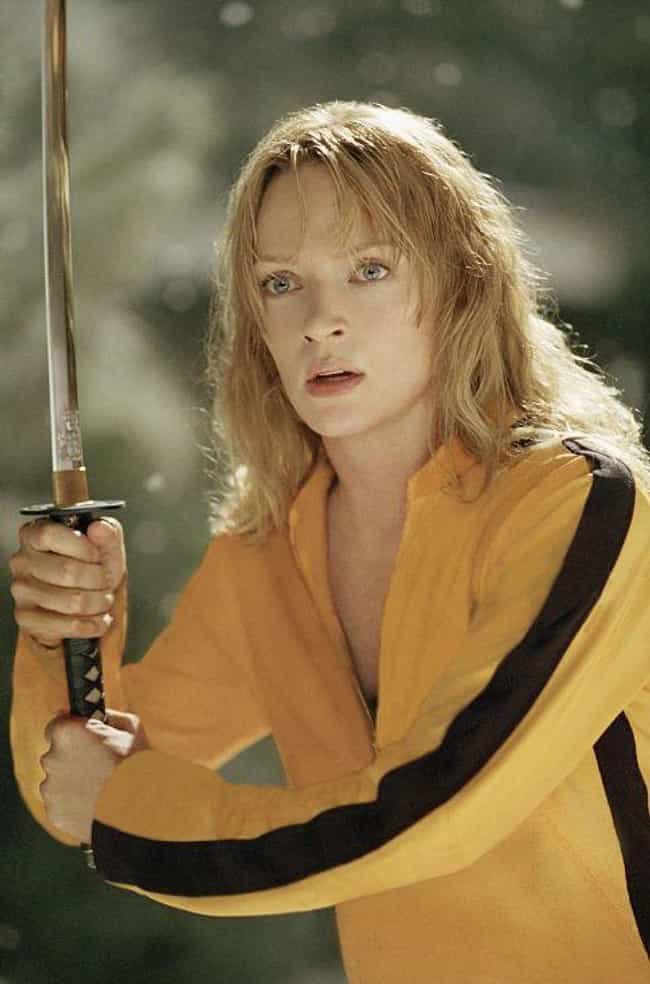 CHARACTER: Beatrix Kiddo (The Bride)
ACTRESS: Uma Thurman
Also Ranked
#76 on The Most Rewatchable Movies
#52 on The Goriest Movies Ever Made
#29 on The Most Nausea-Inducing Great Films
#40 on The Best Movies to Watch While Stoned

Is she fierce?
see more on Kill Bill Volume 1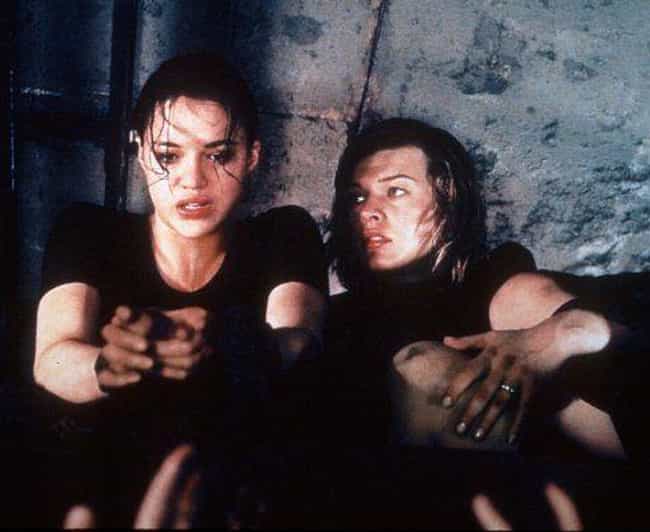 CHARACTER: Alice
ACTRESS: Milla Jovovich
Also Ranked
#9 on The Best Zombie Movies of All Time
#39 on The Best Science Fiction Action Movies
#20 on Great Movies About Furious Women Out for Revenge
#29 on The Most Rewatchable Horror Movies

Is she fierce?
see more on Resident Evil