Mystery Movies

Mr. Holmes Movie Quotes

32 votes
31 voters
6k views
8 items
Mr. Holmes movie quotes bring the classic character of Sherlock Holmes back to theaters for a look at his life in retirement. The crime mystery drama, using the character created by Sir Arthur Conan Doyle, was based on the book A Slight Trick of the Mind by Mitch Cullin and adapted into a screenplay by Jeffrey Hatcher. Bill Condon directed Mr. Holmes, which opened in British theaters on June 19, 2015, then in American theaters on July 17, 2015.
In Mr. Holmes, the long-serving detective Sherlock Holmes (Sir Ian McKellen) is now retired and living in a farmhouse with his bees, housekeeper Mrs. Monro (Laura Linney) and her son, Roger (Milo Parker). While his mind is failing him in his old age of 93, he can't shake the feeling that he needs to re-write the account of what happened in his last case as his former partner, Dr. Watson (Colin Starkey), used some artistic license in his account.
So, with the help of Roger, Holmes sets off to first remember the case and write down his account of the events. In flashbacks, he remembers being approached by husband Thomas (Patrick Kennedy) who was concerned about his wife, Ann (Hattie Morahan). When Ann ends up dead, it's up to Sherlock Holmes and Dr. Watson to crack the case. But in Holmes' recollection, he realizes more about the case than he ever knew before, ultimately finding the closure he sought.
Mr. Holmes
hits theaters alongside other great films such as
Ant-Man
,
Trainwreck
,
Minions
, and
Boulevard
.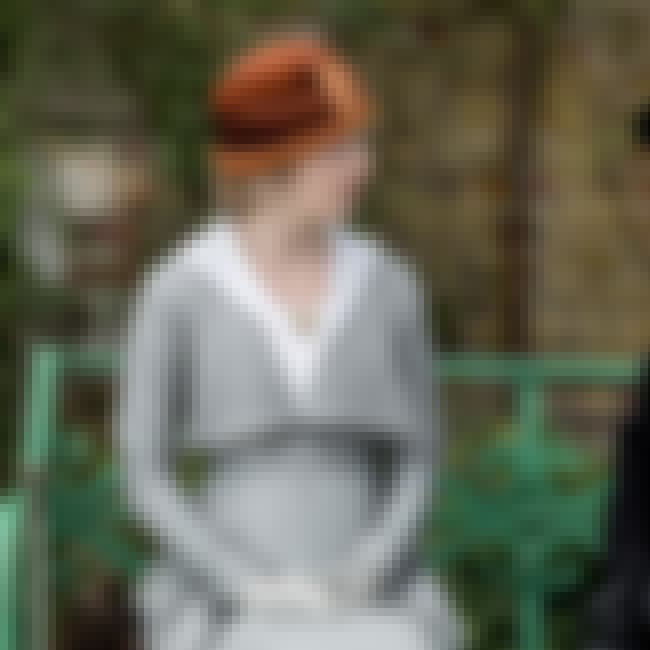 Thomas Kelmot: My Ann has changed. Yesterday, I followed her.
...
Chemist: It is highly poisonous. A drop will more than suffice.
In a flashback to the last case investigated by Sherlock Holmes, Thomas seeks the help of Holmes after noticing that his wife, Ann, is acting strangely. Indeed, Ann is also seen visiting a chemist who gives her a highly poisonous substance. But why?

Should this be higher or lower?
Matsuda Umezaki: My mother, she wonders if you brought your famous hat.
Sherlock Holmes: The deerstalker? I've never worn one.
Matsuda Umezaki: And a pipe?
Sherlock Holmes: I prefer a cigar.
In Japan, Sherlock Holmes' reputation precedes him as he meets with Matsuda Umezaki and his mother. They seem disappointed that he does not conform to the stereotype of him perpetuated by Dr. Watson's stories.
Should this be higher or lower?
When You're a Detective...
Roger Monro: A man comes to Baker street, you say, 'you've come about your wife.' How could you tell?
Sherlock Holmes: When you're a detective and a man comes to visit you, it's usually about his wife.
Roger, eager to learn the tricks of the trade from Sherlock Holmes, asks why Holmes knows what a man wants before the man tells him. As Holmes explains, a lifetime of doing the same work gives him that insight.
Should this be higher or lower?
Get it Right Before I Die
Sherlock Holmes: Planning an escape with a mystery man? What possible motive could that German woman had to kill Ann? That night, I searched for something to jog my memory of the actual case and there it was, a picture. You know, a few years ago, I could have told you everything about the woman in that photograph. Certainly, I'd recall what had come of her whether she was victim of culprit. But that night, I couldn't remember any of it. The only thing for certain was the case was my last and was why I left the profession, came down here to tend to my bees. So, I've decided to write the story down on paper as it was, not as John made it. Get it right before I die.
Roger Monro: You're not going to die.
Sherlock Holmes: I'm 93.
Roger Monro: I had a great uncle who lived to be 102.
Sherlock Holmes: Well then, that seals my fate. What are the odds that you would know two men who would live that long?
Roger Monro: Well, I didn't actually know him.
Sherlock Holmes tries to think through the case of a wife killed, his final case. He remarks how his memory is failing him, but that does not stop him in trying to get it right while he is still alive.
Should this be higher or lower?