Buildings/Attractions
List of Famous Mumbai Buildings & Structures

List of the famous landmarks that make up the Mumbai skyline, listed alphabetically with photos when available. Mumbai architectural landmarks as well as other major buildings, dwellings, and other structures in Mumbai are included on this list. Information about these Mumbai buildings is included on this list, such as when the building first opened and what architectural style it falls under. List includes both new buildings in Mumbai and older historic landmarks.
List includes Palais Royale, Mumbai, Gateway of India and more.
This list answers the question, "What are the most famous buildings in Mumbai?"
This is a good reference for research into the historical architecture in Mumbai. Famous architectural houses within the city of Mumbai are included as well, sometimes by address, other times listed by the name of the original home owner.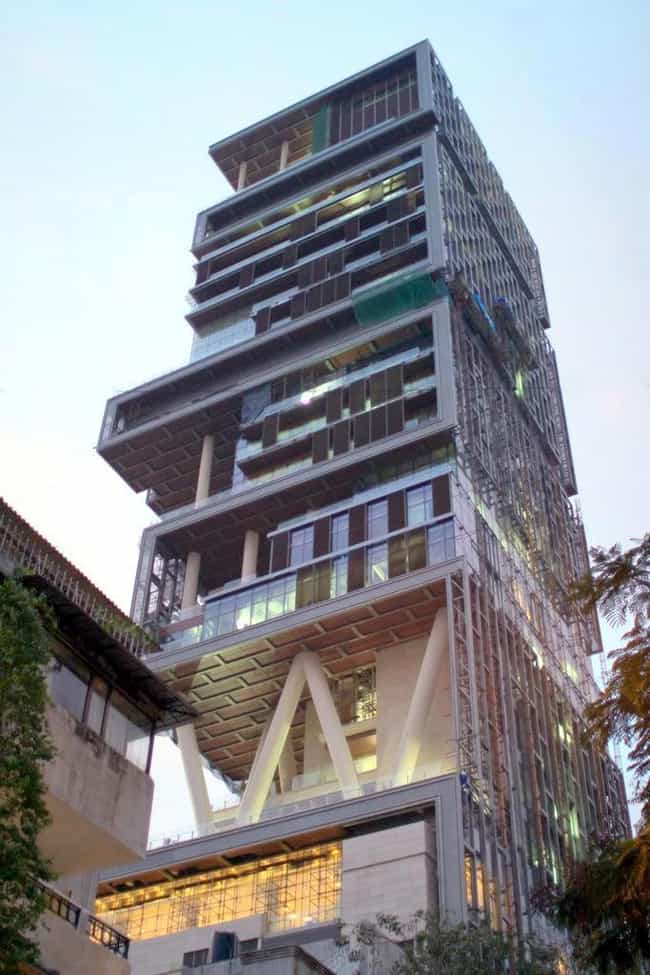 Antilia is a private home in South Mumbai, India. It is owned by Mukesh Ambani, chairman of Reliance Industries Limited and includes a staff of 600 to maintain the residence. While the New York Times in 2008 reported that it cost $500–700 million, it is believed to be worth $1 billion USD, due to the rising costs of surrounding structures currently in South Mumbai. As of November 2014, it is deemed to be the World's second most expensive residential property. ...more on Wikipedia
City/Town: Mumbai, India
Opened: Oct 28 2010
Structural Height (m): 173.0
Floors: 27
Created By: Mukesh Ambani
Style: Modern architecture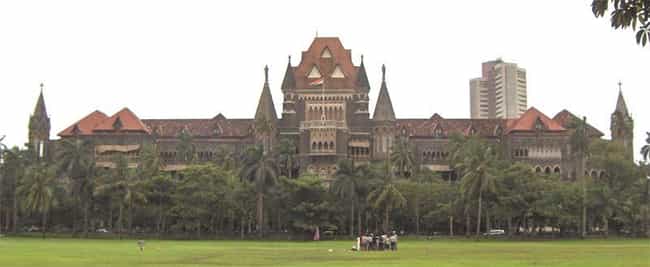 Bombay High Court located at Mumbai in the Western Indian state of Maharashtra, is one of the oldest High Courts of India with jurisdiction over the states of Maharashtra and Goa, and, the Union Territories of Daman and Diu and Dadra and Nagar Haveli. The High Court has regional branches at Nagpur and Aurangabad in Maharashtra and Panaji, Goa. The court is one of the most distinguished high courts in the country. The first Chief Justice, the Attorney General and Solicitor General of Independent India were from this court. Since India's Independence, 22 judges from this court have been elevated to the Supreme Court and 8 of them have been Chief Justice of India. The court has Original ...more on Wikipedia
City/Town: Mumbai, India
Opened: Jan 01 1879
Created By: William Augustus Fuller
Style: Gothic Revival architecture
Floor Space (sq. m): 6000.0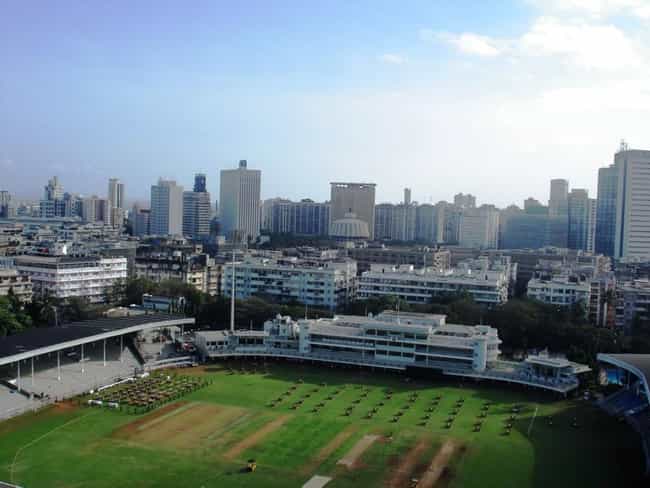 The Brabourne Stadium is a cricket ground in the Indian city of Mumbai. The ground is owned by the Cricket Club of India. Brabourne Stadium is India's first permanent sporting venue. The North Stand of the Brabourne housed the Board of Control for Cricket in India headquarters and the 1983 Cricket World Cup trophy until 2006 when both were moved to the newly built Cricket Centre at the nearby Wankhede Stadium. Brabourne Stadium hosted Test matches from 1948 to 1972, and was the venue for Bombay Pentangular matches from 1937 until 1946. After disputes over ticketing arrangements with the CCI, the Bombay Cricket Association built the Wankhede Stadium a few hundred metres north of Brabourne. ...more on Wikipedia
City/Town: Mumbai, India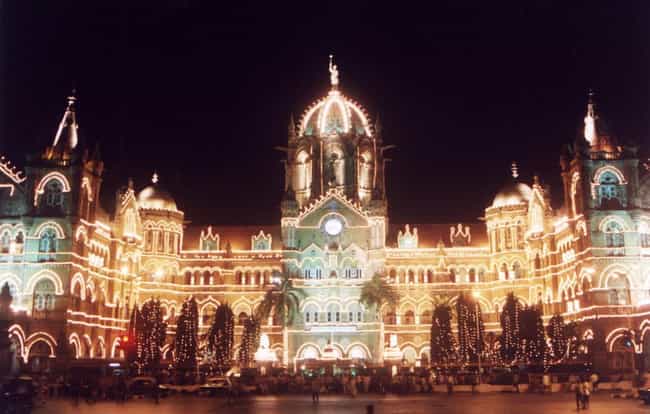 4
Chhatrapati Shivaji Terminus railway station
Chhatrapati Shivaji Terminus is a UNESCO World Heritage Site and an historic railway station in Mumbai Maharashtra, India which serves as the headquarters of the Central Railways. Designed by Frederick William Stevens with influences from Victorian Italianate Gothic Revival architecture and traditional Mughal buildings, the station was built in 1887 in the Bori Bunder area of Bombay to commemorate the Golden Jubilee of Queen Victoria. The new railway station was built on the location of the Bori Bunder Station and is one of the busiest railway stations in India, serving as a terminal for both long-distance trains and commuter trains of the Mumbai Suburban Railway. The station's name was ...more on Wikipedia
City/Town: Mumbai, India
Opened: Jan 01 1887
Created By: Frederick William Stevens, Axel Haig
Style: Indo-Saracenic Revival architecture