comedy

Muppets Most Wanted Movie Quotes

28 votes
13 voters
3.4k views
10 items
Follow
Embed
"Muppets Most Wanted" movie quotes bring the beloved Muppets crew back to theaters for another feature length movie. The crime caper musical comedy film was directed by James Bobin using a screenplay he co-wrote with Nicholas Stoller. "Muppets Most Wanted" opened in the US on March 21, 2014.
In "Muppets Most Wanted," the Muppets crew go on an international tour where they sell out theaters all across the world. Along the way however, international crime mastermind Constantine the Frog (performed by Matt Vogel) learns that he bears a striking resemblance to Kermit the Frog (performed by Steve Whitmire) and sets out to trade lives with Kermit.
Pretty soon, Constantine, acting as Kermit, is leading the rest of the oblivious Muppets into his life of crime with the help of his partner, Dominic Badguy (Ricky Gervais). But with the help of Jean Pierre Napoleon (Ty Burrell) from Interpol, the crew fights to reunite with the real Kermit who is being held in a Russian prison by Nadya (Tina Fey), a Russian GULAG officer who has a slight obsession with the little green frog.
"Muppets Most Wanted" hits theaters still buzzing from other great recent openings such as
"Mr. Peabody and Sherman,"
"The Grand Budapest Hotel,"
"The Lego Movie,"
"The Secret Life of Walter Mitty,"
"Anchorman 2: The Legend Continues,"
and
"Frozen"
.
Kermit's Been Acting a Little Weird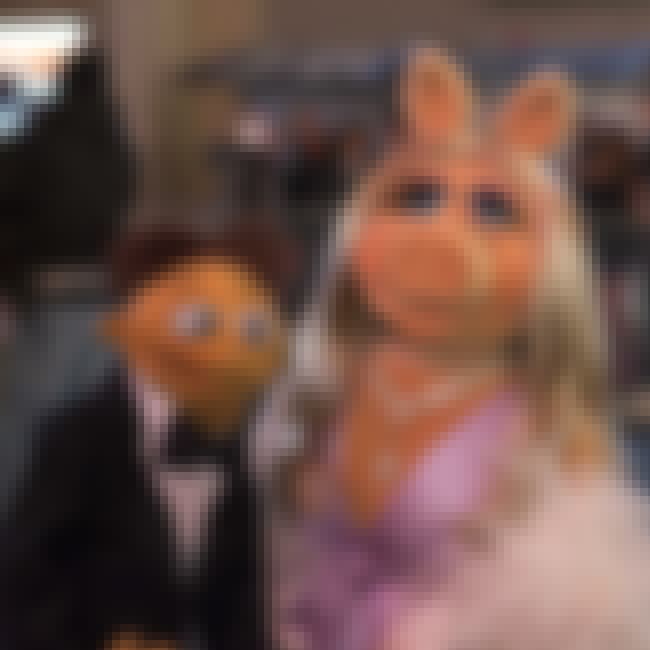 Walter: "Do you guys think that Kermit's been acting a little weird lately?"
Miss Piggy: "That's ridiculous! He's never been so caring and devoted to me!"
Rizzo: "Yeah, that's what we are saying!"
While Miss Piggy does not want to admit it, Walter and Rizzo realize that the Kermit they know has been acting a bit strange lately. While they don't know yet that they're really dealing with Constantine, they do know something is wrong.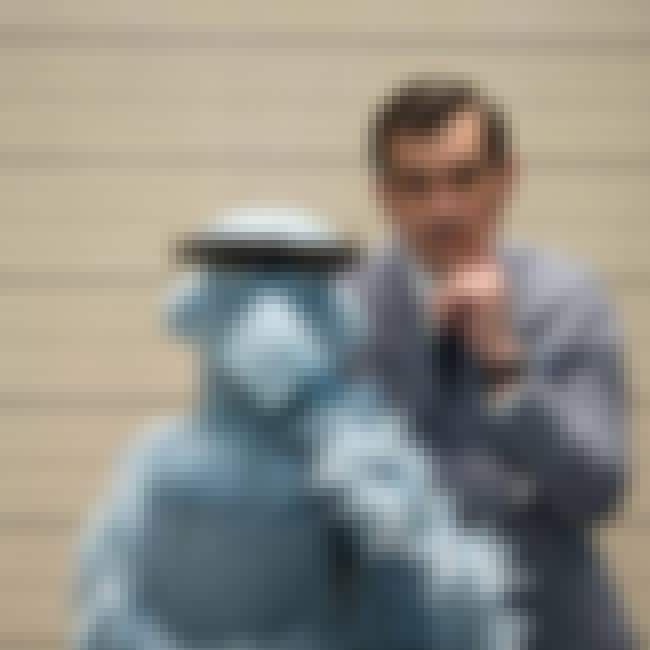 Sam Eagle: "CIA!"
Jean Pierre Napoleon: "Interpol!"
Sam Eagle: "This is my travel badge. Here's my real badge!"
Jean Pierre Napoleon: "You must have been looking at the wrong badge!"
Sam Eagle: "You were saying?"
Like men typically do, Sam Eagle and Jean Pierre Napoleon are in a pissing match to show who is more powerful. In this instance, that match comes as a result of who has the bigger badge.
Constantine, the World's Most Dangerous Frog
Walter: "It's Constantine, the world's most dangerous frog."
Fozzie Bear: "Check this out!"
Walter: "Oh, look, it's Kermit!"
[Fozzie Bear uncovers the mole to reveal Constantine in full]
Walter: "What did you do with Kermit?"
As Fozzie Bear astutely points out, Kermit the Frog and Constantine look very similar, with only the facial mole to tell them apart. As Walter shows, perhaps it's too easy to mix the two up.
Dominic Badguy, International Tour Manager
Dominic Badguy: "Dominic Badguy, International Tour Manager"
Fozzie Bear: "Dominic Bad guy?"
Dominic Badguy: "'Bad-gee,' it's French."
Muppets: "Ohhhh"
Dominic Badguy introduces himself to the rest of the Muppets as an international tour manager. As Fozzie points out, Dominic's name is 'bad guy," something Dominic fiercely denies.