Unspeakable Crimes

The Real Life Murder That Inspired 'Alpha Dog'

If you've ever seen the movie Alpha Dog, you know more about the August 2000 murder of Nicholas Markowitz than you realize. The true crime movie takes some liberties in how it fills in the gaps of Markowitz's kidnapping and murder, but the skeleton of the story is true. Nicholas Markowitz was 15 when he was abducted by Jesse James Hollywood and a gang of drug dealers in retaliation for Markowitz's half-brother's drug debts.
Beyond the tragic death of a teenager, this story stands out for the three days Nicholas Markowitz spent as a "prisoner" of Hollywood and his crew. Over those days, Markowitz partied and played video games with his captors and was even driven around by parents who had no idea the teen was in danger. After Markowitz's body was found and police pieced together what happened, a manhunt for Jesse James Hollywood began that took nearly five years to come to a close.
Hollywood Abducted Nick Markowitz In Broad Daylight
On August 6, 2000, 15-year-old Nick Markowitz snuck out of his home to avoid an argument with his parents. Nick happened to be walking down the street in West Hills, CA, when local drug dealer Jesse James Hollywood and two of his associates, Jesse Rugge and William Skidmore, saw him. Hollywood and his friends were on their way to confront Nick's half brother, Ben, who owed Hollywood money. When they saw Nick, they changed their plans.
Hollywood, Rugge, and Skidmore pulled over and attacked Nick. They put Nick in their van, tied him up with duct tape, and took off. At least one neighbor witnessed the abduction and called 911, but authorities were unable to find the van.
Nick Was Shot Nine Times And Buried In A Shallow Grave
After taking Nick to a party at a motel, Ryan Hoyt, Jesse Rugge, and Graham Pressley drove him out to Lizard's Mouth Trail near Santa Barbara in the early morning hours on August 9th. Pressley was allegedly ordered to go dig a grave. Rugge and Hoyt then duct taped Nick's mouth and hands before marching him through the woods to the grave.
Hoyt hit Nick in the back of the head with a shovel and then shot him nine times with a TEC-DC9 that Hollywood had given him the day before. They tried to bury him with the gun, but the grave was only a foot or two deep. The covered him with as much dirt as they could and finished things off by piling branches on top of him.
Dozens Of People Saw Nick While He Was Kidnapped, But They Didn't Do Anything About It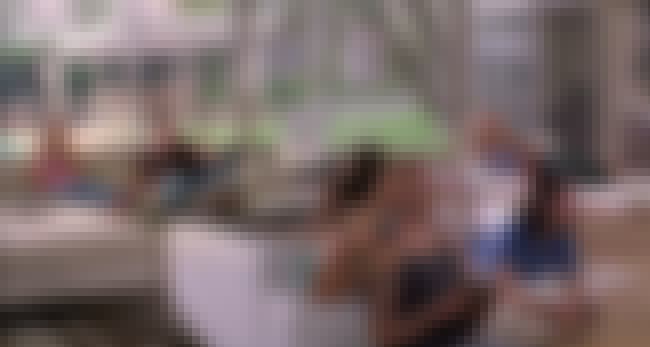 After Jesse James Hollywood and his associates abducted Nick Markowitz, they held him for almost three days. During that time, many people that came in and out of his orbit—including parents—and most of them never realized something was wrong. Many did, however. One associate, Ben Affronti, testified that he got a ride from Hollywood on the day of the abduction and saw Nick duct taped in the back of their van. He spent some time with the crew later that day and saw Nick unbound and sitting on the couch with his captors.
Natasha Adams-Young saw Nick on August 7 when she and a friend visited Jesse Rugge's place with another member of Hollywood's drug outfit, Graham Pressley. Nick seemed like just another member of the crew, but later in the day, he explained the situation to her. She gave Nick a ride later and could have taken him to the police or safety, but he was content to stay a prisoner for the time being. She told Los Angeles magazine, "He told me that it was okay because he was doing it for his brother, and that as long as his brother was okay, he was okay. He was going along with it."
Nick Got A Ride From A Drug Dealer's Mom
Graham Pressley was another drug dealer in Jesse James Hollywood's crew. On August 8, two days after the abduction, the crew decided to throw a pool party at a local motel. They believed Hollywood was about to release Nick and wanted to celebrate. Pressley was with Nick on the 8th and needed a ride to the motel, so he called his mom. Pressley's mother drove him, Nick, and some other friends to the motel. She had no idea that the 15-year-old in her backseat had been kidnapped and would be murdered later that night.