Anime Underground The Most Jacked Anime Women of All Time

12k votes
3.1k voters
70.9k views
15 items
List Rules Vote up the shredded ladies who inspire you to amp up your workout routine.
While the stereotypical anime woman is small and dainty, there are a few who manage to break the mold. Some of the more muscular anime women could totally bench press anybody lucky (or unlucky) enough to share a gym with them. Most jacked anime women got that way because there's something they have to fight, such as Mikasa Ackerman, who kicks Titan butt every day. However, a select few just blast their abs for the heck of it.
Matrona — The Seven Deadly Sins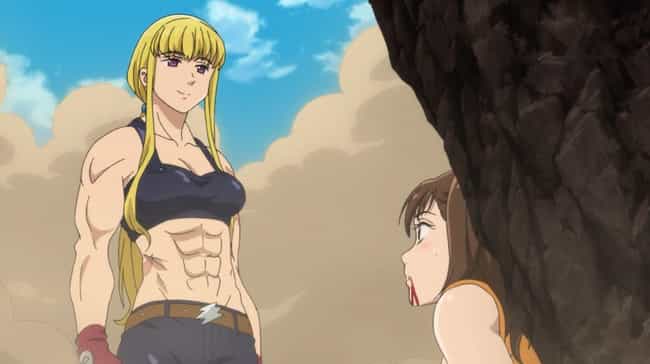 Matrona of The Seven Deadly Sins is a former warrior chief of the Giant Clan. Not only is she an actual giant, she's also super ripped from endless fighting and training. She can kick butt, and she's also a skilled dancer, even after she loses her leg.

Is she inspiringly buff?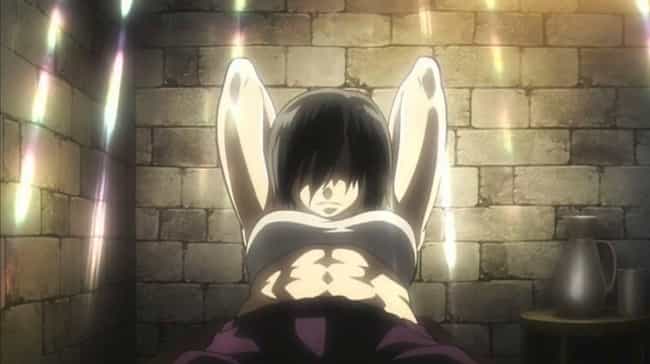 Mikasa Ackerman of Attack on Titan is a soldier whose job it is to defeat man-eating monsters called Titans. To keep herself in fighting shape, she sticks to a rigorous training routine, earning her some seriously sick abs.
Also Ranked
#27 on The Very Best Anime Characters
#1 on The Best Female Anime Characters With Short Hair
#70 on 50+ Anime Characters Who Deserve Their Own Show
#34 on The 40+ Best Anime Character Backstories

Is she inspiringly buff?
see more on Mikasa Ackerman
Sofia Velmer — Jormungand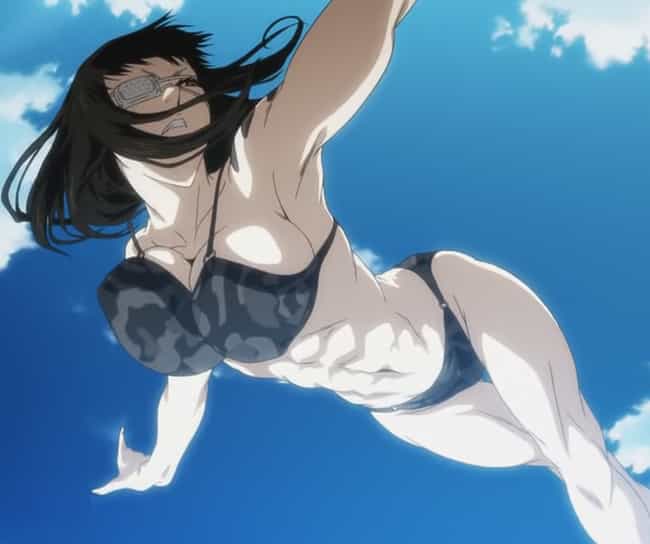 Sofia Velmer, AKA Valmet, is a former member of the Finnish Rapid Deployment Force in Jormungand. She's skilled in both hand-to-hand combat and knife fights, which leaves her ready to take on just about anyone.

Is she inspiringly buff?
Michelle K. Davis — Terra Formars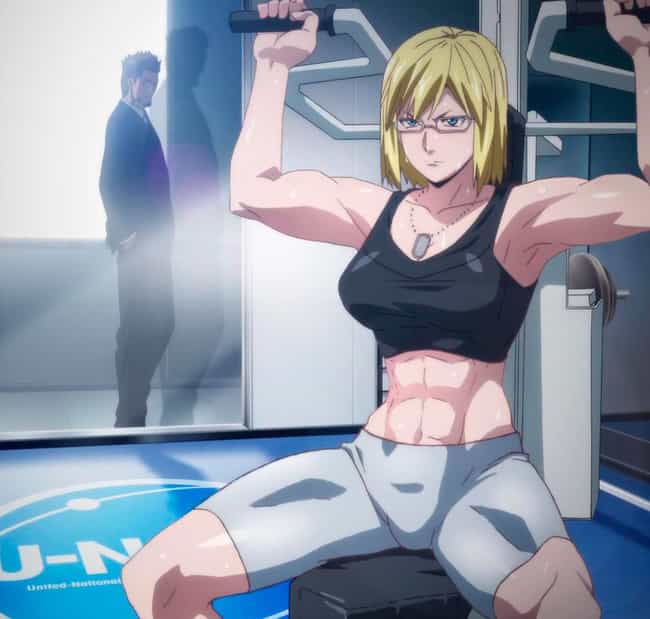 Thanks to her father undergoing the BUGS procedure, Michelle K. Davis of Terra Formars inherited enhanced physical strength, which she maintains with rigorous workouts that include wrestling and martial arts techniques.

Is she inspiringly buff?