Graveyard Shift
The Museum Of Purgatory In Rome Is One Of The Creepiest Museums In The World

Travelers who flock to the Sistine Chapel may not intend to find creepy places in Rome, but one macabre, yet arguably holy spot could change their mind: the Museum of the Souls of Purgatory (Museo delle Anime del Purgatorio). Unlike other grim museums devoted to horror-worthy material, this tiny museum, nestled in one room of the Church of the Sacred Heart of Suffrage (Chiesa del Sacro Cuore del Suffragio), contains holy artifacts: relics stained with the burned hand marks and fingerprints of people purportedly trapped in Purgatory.
In Catholic theology, Purgatory refers to a temporary place in the afterlife for sinners who need to atone for their sins before ascending to Heaven. The concept of souls trapped in Purgatory has existed in Catholicism since the 11th century, when a monk told Abbot Odilo of Cluny a tale of being stranded on an island with a strange hermit after a shipwreck. The hermit claimed a large rift burst open on the island, spitting flames and revealing anguished souls. Odilo established All Souls' Day to increase the number of prayers for deceased loved ones suffering in Purgatory.
The artifacts in the Museum of the Souls of Purgatory function as creepy links to these trapped souls. There are 10 items on display, most carrying burn marks, which some believe serve as supplication for the living to pray feverishly to expedite their loved ones' entry to Heaven. The museum features clothing, prayer books, and money.
A Priest Founded The Museum After A Fire Revealed A Face
Fr. Victor Jouët, a parish priest of the original Church of the Sacred Heart of Suffrage, established the museum after a fire in 1897 claimed part of the holy place. While he surveyed the damage, Jouët reportedly found the face of a soul trapped in Purgatory burned into a wall.
This discovery prompted him to set aside one room in the church to display items marked by the hands of souls in Purgatory.
Its Founder Died Inside The Museum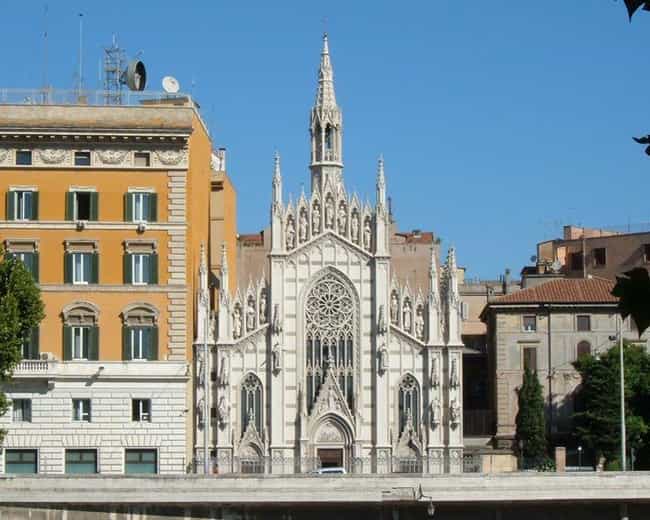 Museum founder Fr. Victor Jouët traveled from Italy to many countries to collect the items on display. The 10 artifacts he discovered remain in a single room of the church, housed in a glass case on one wall, offered as proof of souls requesting Mass and prayers.
In 1912, Jouët supposedly died inside the unique museum; no one has added any items to the collection since his death.
A Prayer Book On Display Has Three Fingermarks Burned Into It
The museum includes a prayer book owned by a woman named Maria Zaganti, who claimed she felt the touch of her friend Palmira Rastelli's soul. Rastelli, sister of the parish priest at St. Andrew in Poggio Berni, Italy, reportedly died on December 28, 1870, and appeared to Zaganti on March 5, 1871, allegedly leaving behind three burn marks in the shape of fingers on the book.
Rastelli's spirit supposedly sought Holy Masses to assist her soul's ascension to Heaven.
A Dead Woman Burned Her Husband's Night Cap To Get His Attention
In 1875, Luisa Le Sénèchal, who had died two years earlier, allegedly appeared in Ducey, France, to see her husband Luigi; Sénèchal asked him to pray for her soul. As proof she was not a dream, Luisa grabbed Luigi's sleeping cap, burning five fingerprints into the material.
The singed fabric purportedly proved to the couple's daughter her mother wanted Holy Masses to aid those in Purgatory.