Bands/Musicians

The Best Music Of Macedonia

117 votes
66 voters
7.8k views
13 items
Follow
List Rules Upvote your favorite music from Macedonia
Music of macedonia artists list, with photos, ranked best to worst by votes. List includes any good music of macedonia band label, album and biographical information when available if you click on the names. This list of the top music of macedonia bands in the world includes all musicians who have released recordings that have gotten distribution, and is an up-to-date list. Music of macedonia groups and artists are shown below along with any additional genres in which their music belongs. If available, you can also see information about where all music of macedonia bands on this list got started. These are truly the greatest music of macedonia bands of all time, since the most famous music of macedonia artists ever are listed, and the order is decided by actual fans of the best music of macedonia music.
You can click on the music of macedonia band names to see more information about that particular notable music of macedonia group. If they're near the top of the best music of macedonia artist list, though, then they should have at least some information available. All the top music of macedonia bands named on the list also have discographies on their pages if you click on the music of macedonia band names themselves.
A list made up of artists like Le Mystère des voix bulgares and Toše Proeski. Your favorite artists on this list deserve to be at the top. This is what they're doing. What will come out on top in the end? Aleksandra Popovska? Kitka?
All important, significant and iconic names in music of macedonia music history deserve your votes, so make sure to choose wisely. You can only vote once on this list.
The list includes all new music of macedonia bands, and if there are any missing on the list, you can always add them yourself. Just make sure they aren't already on the list and check your spelling, because this is already an accurate compilation of the best examples of music of macedonia, as well as a good place to start if you're asking yourself, or friends, exactly how to get into music of macedonia music. Especially since the bands at the top of the list will at the very least be the best choices if you're looking for a list of good music of macedonia bands with which to start out. No point in listening to them if they aren't actually good or even half-way decent music of macedonia bands.
This list answers the questions "who are the best music of macedonia bands of all time?" and "who is the greatest music of macedonia musician ever?"
If you know enough about the genre, please vote based on the quality of the band's music instead of just voting for the most popular music of macedonia bands that you might've heard of, but not really listened to closely enough to cast an informed vote.
Gather more votes from your social network to see more of your favorite stuff at the top. (13 items)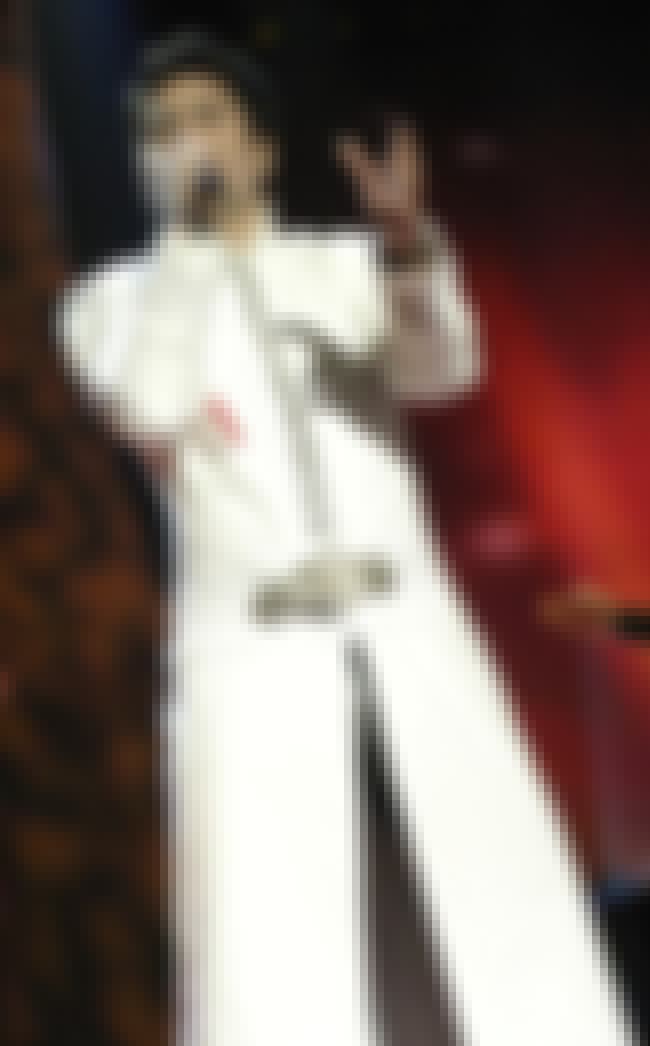 Todor "Toše" Proeski was a Macedonian multi-genre singer, songwriter and actor. He was popular across the entire Balkan area and was considered a top act of the local Macedonian music scene. He was dubbed "Elvis Presley of the Balkans" by BBC News. He died in a car crash on Zagreb–Lipovac A3 highway, near Nova Gradiška in Croatia at the age of 26. ...more on Wikipedia
Genres (Music): Pop music, Rock music, Folk music, Music of the Republic of Macedonia, Classical music, + more
Albums: Po tebe, Sinot Božji, Igri Bez Granici, Den Za Nas, Božilak, + more
Nationality: Republic of Macedonia
Career Began: Kruševo, Republic of Macedonia

Agree or disagree?
see more on Toše Proeski
Leb i sol is a Macedonian rock group founded in the 1970s by Vlatko Stefanovski, Bodan Arsovski, Nikola Kokan Dimuševski and Garabet Tavitjan. Tavitjan ceded the drumwork to Dragoljub Đuričić for some of the albums, while Kiril Džajkovski replaced Kokan on Kao Kakao and Putujemo. Beside being the most eminent Macedonian band, they were also one of the most important acts of the former Yugoslav Rock scene. "Leb i sol" is a traditional greeting which literally translates to "bread and salt". It is often used as an expression of spite or determination; e.g. "I will eat bread and salt if I have to, but I will not give in!", but that has nothing to do with the band's name. More commonly, ...more on Wikipedia
Genres (Music): Ethno jazz, Rock music, Jazz fusion, Progressive rock
Albums: Leb i Sol 1 & 2, Najbolje Od, Sledovanje, Rucni Rad & Beskonacno, Devetka, + more
Career Began: Skopje, Yugoslavia

Agree or disagree?
see more on Leb i Sol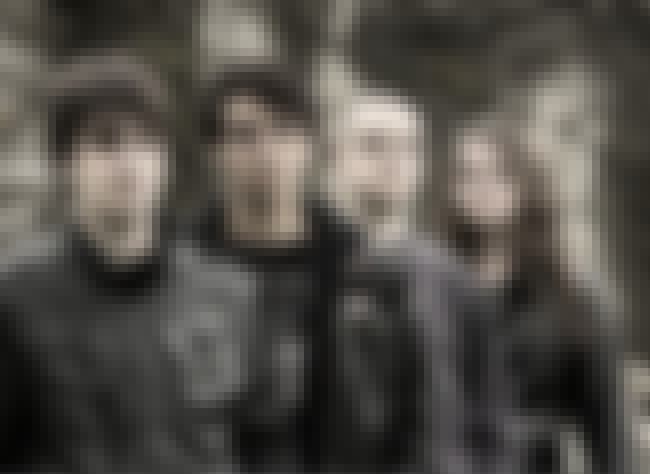 Vizija is a Macedonian rock band formed in November 2011 in Skopje, Macedonia. One of the first performances of the band was on "T'k – tak fest 2012" in Kavadarci, where the band was awarded, and right after that Vizija played on the prestigious festival Taksirat in Skopje. The first performance of the band outside the borders of Macedonia was at Skladiste Fest in Kruscic, Vojvodina, Serbia on 1 June 2013. A few days later Vizija performed on T'k – Tak fest 2013 in Kavadarci, as special guests. One of the biggest successes of the band was the performance on the most prestigious Balkan rock festival, and also the oldest European rock festival – 47. "Gitarijada" – Zajecar in August 2013. ...more on Wikipedia
Genres (Music): Rock music

Agree or disagree?
Vaska Ilieva was a Macedonian leading folk singer from Yugoslavia and the Republic of Macedonia. She started her career as a dancer and singer in the State Ensemble Tanec in the early 1950s. Her style of singing and the songs she sang brought her wide popularity throughout Macedonia, the rest of the former Yugoslavia, the Balkans and throughout the worldwide Macedonian diaspora. She was referred to as the "Queen" of traditional Macedonian music. Ilieva was awarded various honours from many European countries and toured Europe the Americas and Australia, where there is a large Macedonian community. Her repertoire of over 800 songs earned her a reputation as one of the most versatile and ...more on Wikipedia
Genres (Music): Music of the Republic of Macedonia