Tattoos
Music Tattoo Ideas

799 votes
116 voters
20.5k views
26 items
Your musical tastes can say a lot about you. And if you're a true music fan, you might want to make your love for the art form public with a distinctive music tattoo. The best music tattoos come in many forms. Some music tattoo designs contain notes and clef signs, while other cool music tattoos feature musical instruments. A few cool music tattoos are portraits of famous rock stars and jazz musicians.
What types of designs will you find on this list of unique music tattoo ideas? Microphones are a popular item to get as a cool music tattoo. Some people prefer to get modern mics in a black and white design, but some tattoo fans opt for vintage microphones instead. Famous musicians like Jimi Hendrix can also be immortalized in interesting tattoos. One cute music tattoo idea is to combine a treble and bass clef to make a heart. Other creative designs featured on this roundup of top music tattoo ideas include inked images of piano keys, drum kits, and boom boxes.
Which music tattoo idea deserves the top spot on this list? Give your favorite body art styles a thumbs up to move them towards number one, and share your favorite ink designs in the comments section.
Anatomical Guitar Music Tattoo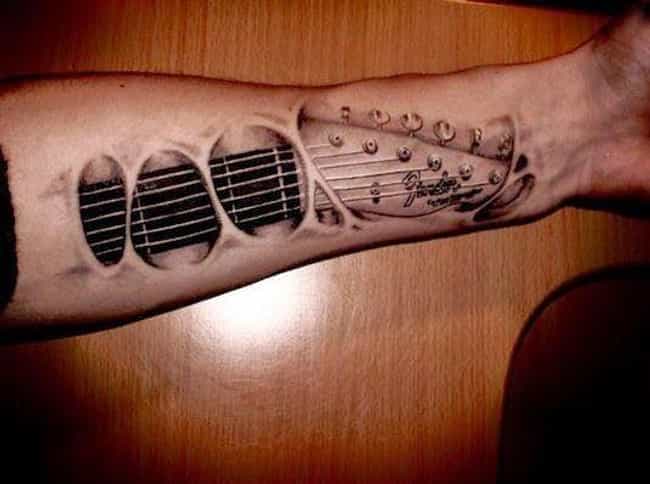 Agree or disagree?
Vintage Microphone Music Tattoo

Agree or disagree?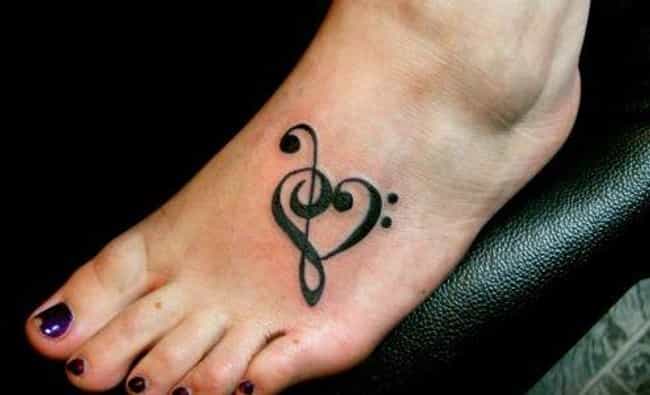 Agree or disagree?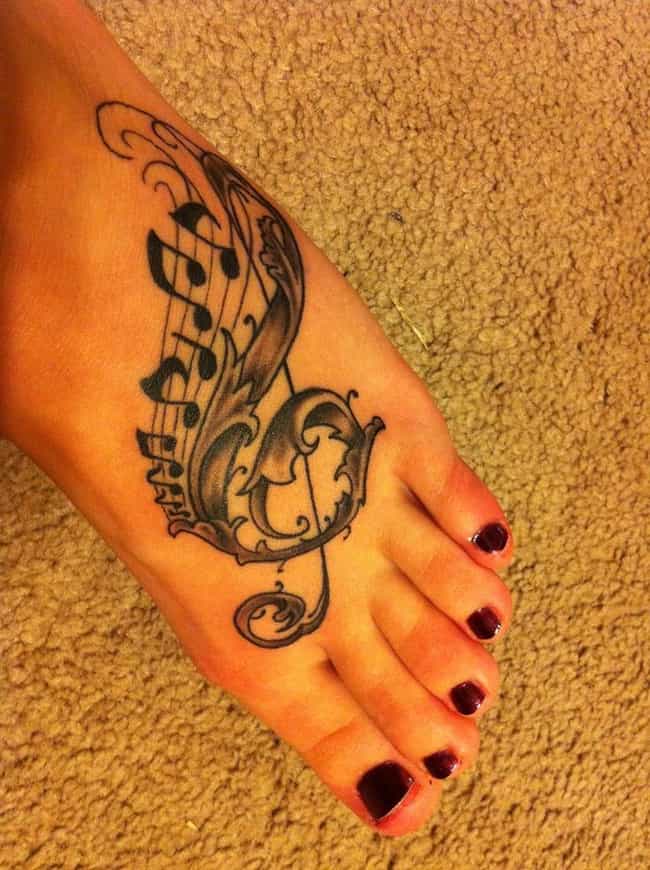 Agree or disagree?