Music
The Best Musical Theatre Groups/Artists

47 votes
21 voters
5.8k views
8 items
Musical theatre artists list, with photos, ranked best to worst by votes. List of good musical theatre bands includes a filter so you can sort by the groups's label and what albums they've put out. This list of the top musical theatre bands in the world includes all musicians who have released recordings that have gotten distribution, and is an up-to-date list. Musical theatre groups and artists are shown below along with any additional genres in which their music belongs. If available, you can also see information about where all musical theatre bands on this list got started. These are truly the greatest musical theatre bands of all time, since the most famous musical theatre artists ever are listed, and the order is decided by actual fans of the best musical theatre music.
You can click on the musical theatre band names to see more information about that particular notable musical theatre group. If they're near the top of the best musical theatre artist list, though, then they should have at least some information available. All the top musical theatre bands named on the list also have discographies on their pages if you click on the musical theatre band names themselves.
List ranges from Sheryl Crow to Leonard Bernstein and more. Rank the best ones to see them rise to the top. The best artists on this list are the ones with the most votes, so show things like Paul Robeson and John Barrowman some love.
All important, significant and iconic names in musical theatre music history deserve your votes, so make sure to choose wisely. You can only vote once on this list.
The list includes all new musical theatre bands, and if there are any missing on the list, you can always add them yourself. Just make sure they aren't already on the list and check your spelling, because this is already an accurate compilation of the best examples of musical theatre, as well as a good place to start if you're asking yourself, or friends, exactly how to get into musical theatre music. Especially since the bands at the top of the list will at the very least be the best choices if you're looking for a list of good musical theatre bands with which to start out. No point in listening to them if they aren't actually good or even half-way decent musical theatre bands.
This list answers the questions "who are the best musical theatre bands of all time?" and "who is the greatest musical theatre musician ever?"
If you know enough about the genre, please vote based on the quality of the band's music instead of just voting for the most popular musical theatre bands that you might've heard of, but not really listened to closely enough to cast an informed vote.
Check out how your friends would impact the order of the list by sharing it. (8 items)
Ranker may collect a commission from links on this page.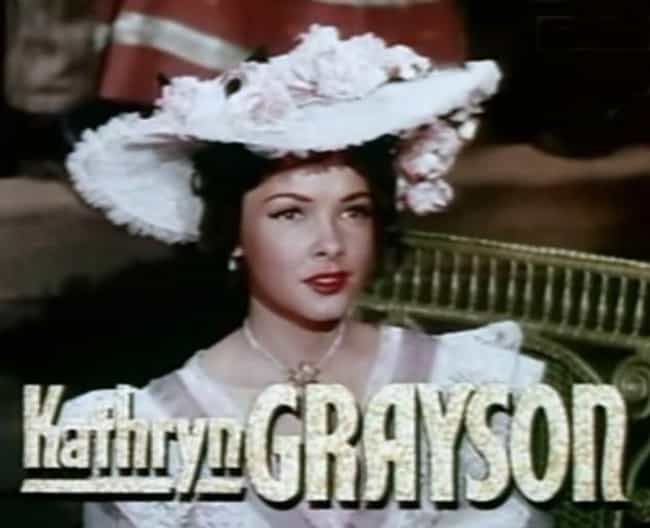 Kathryn Grayson was an American actress and soprano. From the age of twelve, Grayson trained as an opera singer. She was under contract to Metro-Goldwyn-Mayer by the early 1940s, soon establishing a career principally through her work in musicals. After several supporting roles, she was a lead performer in such films as Thousands Cheer, Anchors Aweigh with Frank Sinatra and Gene Kelly, and Show Boat and Kiss Me Kate, both with Howard Keel. When film musical production declined, she worked in theatre, appearing in Camelot. Later in the decade she performed in several operas, including La bohème, Madama Butterfly, Orpheus in the Underworld and La traviata. ...more on Wikipedia
Genres (Music): Opera, Musical theatre
Nationality: United States of America
see more on Kathryn Grayson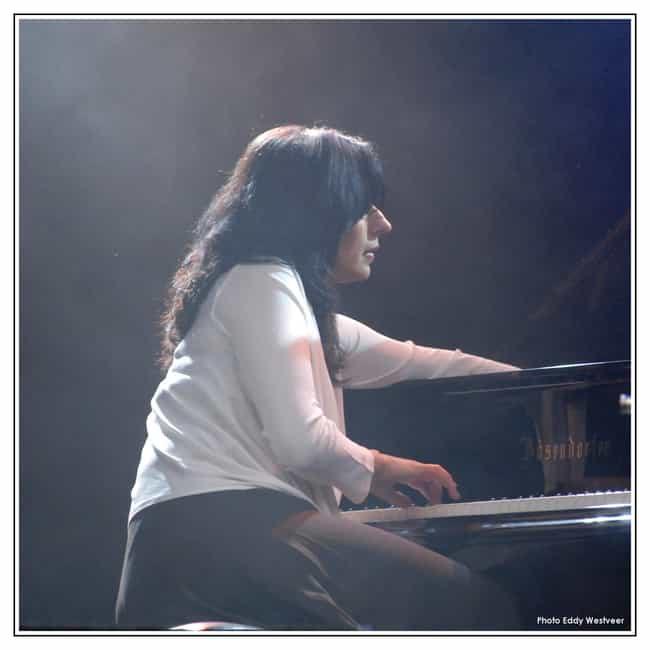 Amina Figarova is a jazz composer and jazz pianist. She currently lives and teaches in New York. ...more on Wikipedia
Genres (Music): Musical theatre, Jazz fusion, Rhythm and blues, Jazz, Funk
Albums: Come Escape With Me, Above the Clouds, Firewind, Another Me, September Suite, + more
Nationality: Netherlands, Azerbaijan
Career Began: Baku, Azerbaijan
see more on Amina Figarova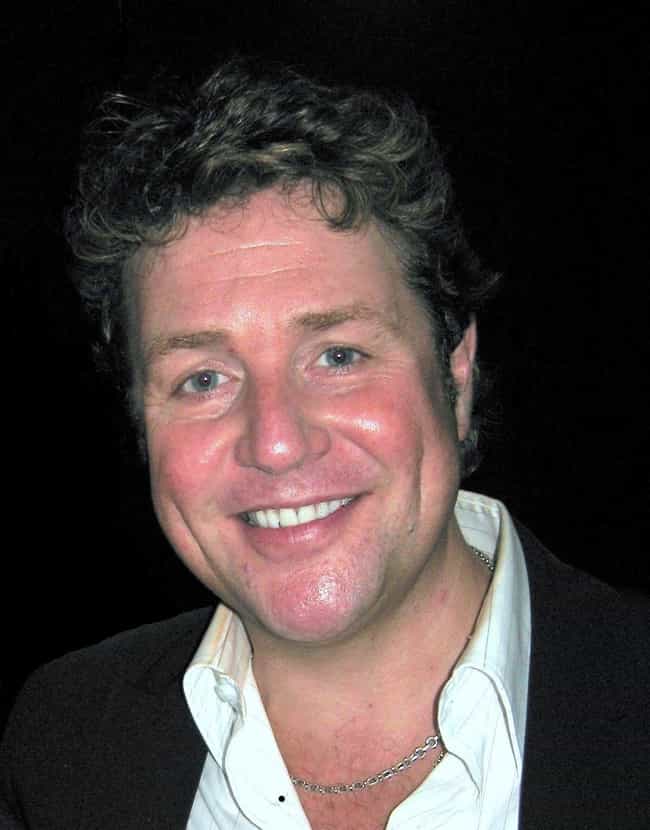 Michael Ashley Ball is an English actor, singer and broadcaster, who is known for his work in musical theatre. He made his West End debut in 1985 playing Marius in the original London production of Les Misérables. In 1989, he reached number two in the UK singles chart with "Love Changes Everything". The song was taken from the musical Aspects of Love, where he played Alex. He played the role in London and on Broadway. In 1992, he represented the United Kingdom in the Eurovision Song Contest, finishing second with the song "One Step Out of Time". In 1995, he reprised the role of Marius in Les Misérables: The Dream Cast in Concert. His other West End roles include Raoul in The Phantom of the ...more on Wikipedia
Genres (Music): Pop music, Rock music, Musical theatre, Comedy
Albums: The Movies, The Best of Michael Ball, This Time ... It's Personal, Both Sides Now, Stage and Screen, + more
Nationality: England
Labels: Universal Records
Career Began: Bromsgrove, United Kingdom
see more on Michael Ball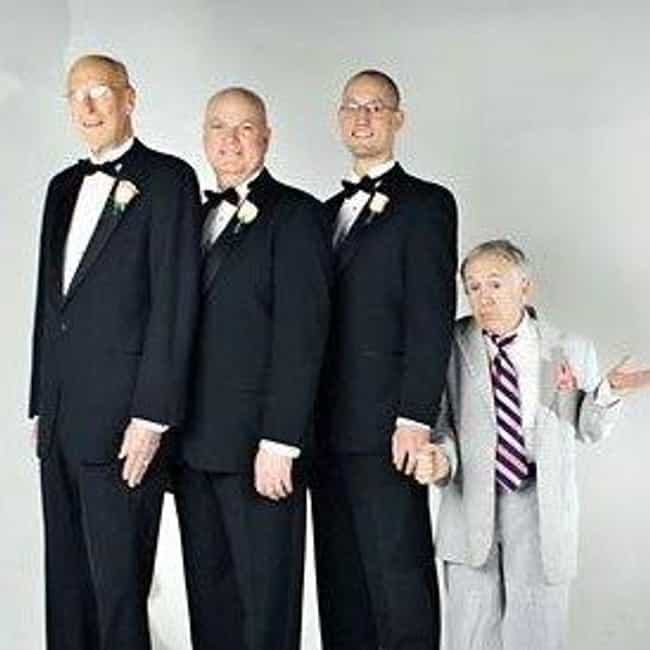 Seattle Men's Chorus is a gay men's chorus based in Seattle, Washington. The group was founded in 1979, and today is the largest community chorus in the United States, in terms of budget and audience size. SMC is a member of the Gay and Lesbian Association of Choruses. ...more on Wikipedia
Genres (Music): Popular music, Choral music, Musical theatre, Vocal jazz, Classical music
Albums: Snowbound!
Career Began: Seattle, Washington, United States of America
see more on Seattle Men's Chorus