Music
Musicians Who Died in 2016

When a musician dies it's always sad. No matter what they were like in their personal lives, their music probably helped at least one person get through a hard time. Because of this, we often feel very close to our favorite musicians and our heart breaks when we hear of recent deaths. Many of the names on this list of musicians who died in 2016 will be shocking. Even when we hear about the recent singer deaths of older musicians, it feels strange because you think of them as forever being the age that they were when you first heard their music. This list is a place to collectively mourn our favorite musicians who passed away this year. You might also want to stay updated with this list of 2017 musician deaths.
Lately, when getting on Twitter, there's always the thought of "What musician died today?" And you hope to not see your favorite musician in the trending topics. This list of musicians who died today is full of musicians who died this year, and we'll be updating it with every dead musician who moves on from this mortal earth in 2016.
Musician deaths can be some of the most heartbreaking casualties that we face all year. After all, music is one of the few things that can transcend emotion, and help us overcome our own personal tragedies. It's certainly ironic that the music of a singer that just died can help us get through their passing and find a place of peace. Because of the taxing life of a rock star, there are more dead musicians than any other kind of celebrity. And if you believe in Heaven, that's great news for you. Think of the amazing talent that's just waiting for you once you pass through the pearly gates. If you're looking for famous singers who died in 2016, stay tuned to this list of recent rock star deaths because we'll be updating it with which singer died recently and links to their obituaries every chance that we get.
As 2016 rolls on, so shall the inevitable yoke of time, pulling along more musicians to that land beyond consciousness. Put your headphones on, turn the volume up to 11 and remember these 2016 musician deaths. Then see which musicians died in 2019.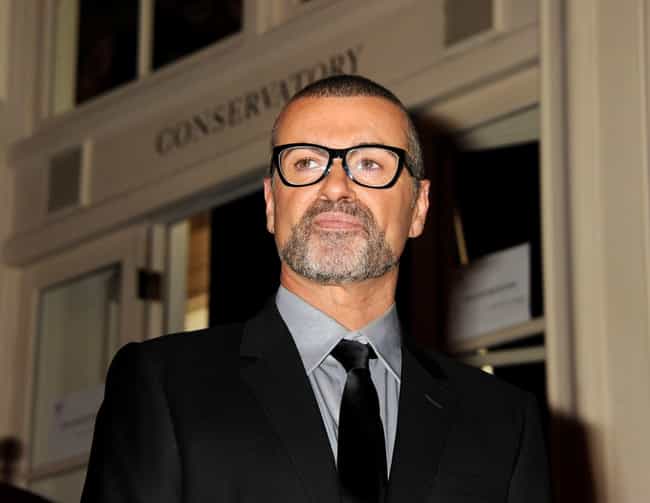 Singer George Michael died on December 25 at his home in London. According to his agent, Michael died from heart failure at the age of 53. Michael came onto the music scene in the duo Wham! before becoming a celebrated solo artist in the 1980s and '90s.
Michaels was also notable for his gay rights activism and his philanthropic work raising money for charitable causes.
Read more:
New York Times, BBC, The Guardian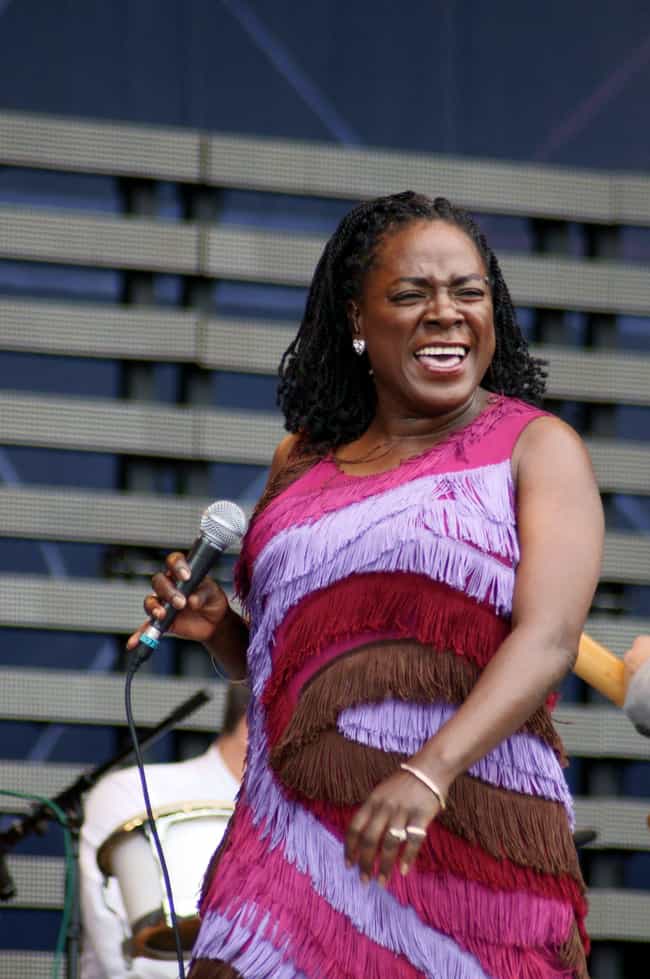 Soul and funk singer Sharon Jones passed of pancreatic cancer on November 18, 2016. She was 60 years old.
For 20 years, Jones led Sharon Jones & The Dap Kings with charisma and joie de vivre. Her energetic live performances, and the depth and emotional resonance of the band's music, earned countless fans worldwide, as well as critical acclaim and Grammy nominations. A Georgia native, Jones found success late in life; she had been performing for 20+ years when she founded the Dap Kings in Brooklyn.
Jones was diagnosed with cancer in 2013, though went into remission nine months later. In 2015, her cancer returned, and she battled it with the kind of ferociousness her music is famous for. In July 2016, she told Rolling Stone "I have cancer; cancer don't have me." Her passing was announced by the Dap Kings via social media. As well, band member Gabriel Roth revealed Jones had a stroke on Election Night and another the following day saying, "She told the people that were there that Trump gave her the stroke. She didn't seem anxious or scared or anything, she was blaming Trump for the whole thing."
Read More Obituaries: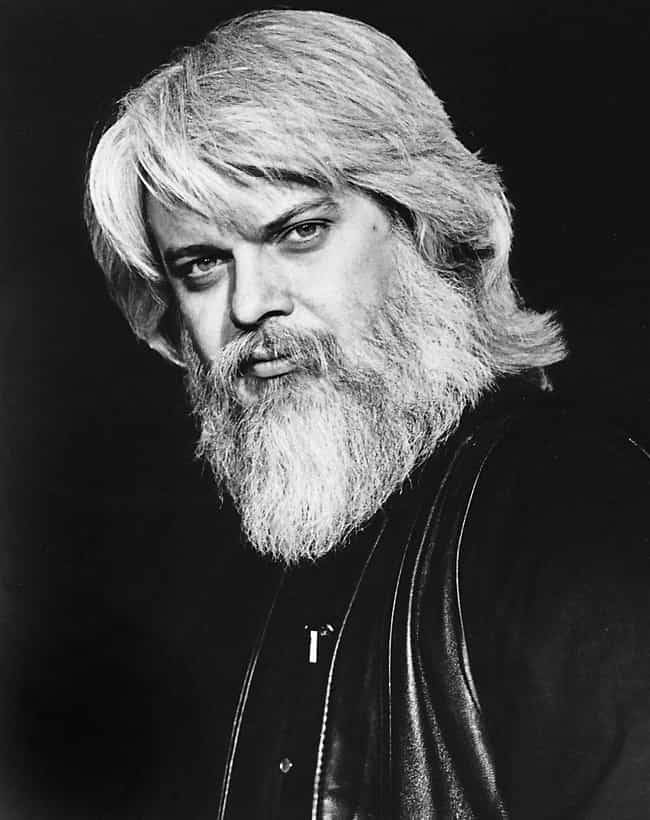 Multi-instrumentalist, songwriter, and well known collaborator to the stars Leon Russell passed away Sunday, November 13, 2016. He was 74 years old.
Known as the Master of Space and Time, Russell was born in Tulsa, OK, and moved to Los Angeles at 17. He quickly became an in-demand session musician and member of the Wrecking Crew, a studio band that played on countless classic records. Russell also released acclaimed solo work, though retreated from the spotlight just as it seemed he was poised for stardom.
As a songwriter, producer, and studio musician, Russell collaborated with Bob Dylan, The Rolling Stones, Elton John, The Ronnettes, Phil Spector, Ike & Tina Turner, and Joe Cocker, among others. His solo track "A Song for You" was covered by the Temptations, the Carpenters, and, as a duet, Ray Charles and Willie Nelson. Russell was inducted into the Rock and Roll Hall of Fame in 2011.
Read more obituaries:
Rolling Stone, New York Times, CNN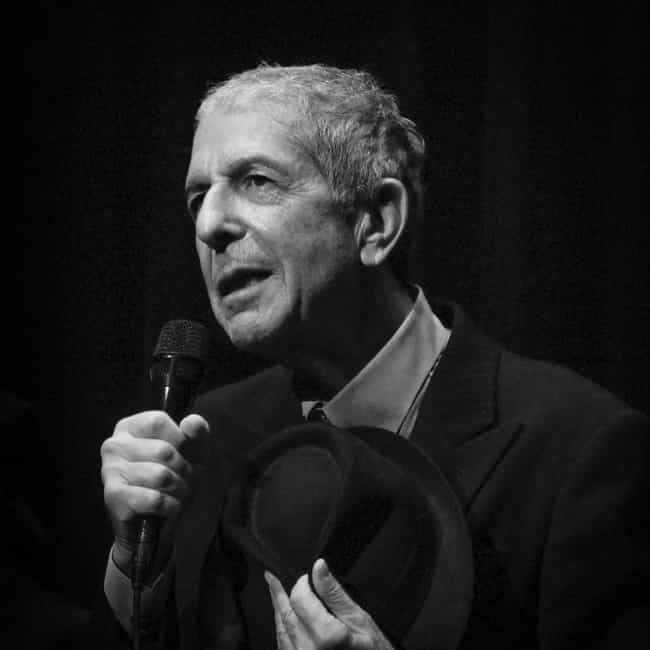 News of Leonard Cohen's passing was confirmed by his label, Sony, on November 10, 2016. He was 82. The death of the music and counter culture legend was a crushing blow in a year that also saw the deaths of Prince and David Bowie, and the election of Donald Trump. No exact date or cause of death was given.
Born in Montreal, Cohen rose to prominence in the same wave that carried Bob Dylan, Joan Baez, and Neil Young. Yet Cohen's dark, somber music and lyrics, deep, sorrowful voice, and unexpected influences make him perhaps more similar to Johnny Cash than any of those artists. His most beloved songs include "Suzanne," "I'm Your Man," and, of course, "Hallelujah," which was famously covered by Jeff Buckley. He released his final album, You Want It Darker, just weeks before his death.
Read more obituaries: