Entertainment
24 Musicians Against Spotify And Other Streaming Services
Can't find your favorite jams on Spotify? If your favorite musicians are among these artists or bands not on Spotify or other streaming services, there's probably a reason. Since launching in 2006, Spotify has provided fans a way to listen to music for a low-cost subscription fee, or for free with commercials. The streaming service's low-paying compensation practices and perceived discouragement of creativity have been called into question by some of the most popular musicians of all time. Most take issue with the paltry compensation bands receive from the streaming service, despite high play counts.
In 2015, for example, Prince pulled his music from Spotify and every other streaming service except Tidal. Bob Seger also doesn't allow his music on Spotify, nor do fellow classic rockers like Pete Townshend and Neil Young. Many modern bands and artists as well are against Spotify and other music streaming sites and platforms, including The Black Keys, Coldplay, and Garth Brooks.
Some artists, Taylor Swift and Tool most notably, were vocal about their reasons for keeping their catalogs off Spotify but eventually made their work available on streaming services, citing new agreements or changes of heart.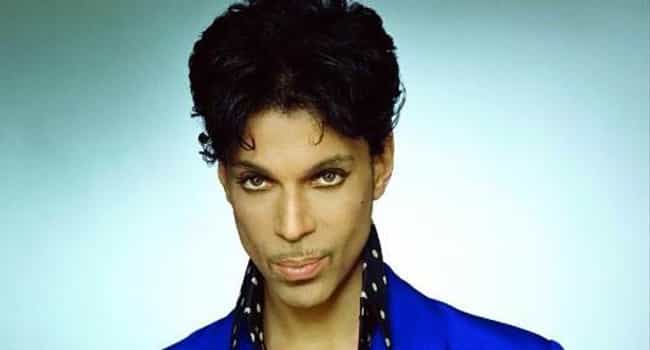 In 2015 Prince pulled his music from Spotify and every other streaming service except Tidal.
At the time, Spotify released a statement that read, "Prince's publisher has asked all streaming services to remove his catalog. We have cooperated with the request, and hope to bring his music back as soon as possible."
Prince Rogers Nelson (June 7, 1958 – April 21, 2016) was an American singer, songwriter, musician, record producer, dancer, actor, and filmmaker. With a career spanning four decades, Prince was known for his eclectic work and flamboyant stage appearances. He was also a multi-instrumentalist and regarded as a guitar virtuoso. Prince was also known for his very wide and extensive vocal range, in particular his far reaching falsetto. His innovative music integrated a wide variety of styles, including funk, rock, R&B, new wave, soul, psychedelia, and pop. Born and raised in Minneapolis, Minnesota, Prince developed an interest in music as a young child and wrote his first song, "Funk Machine", at ...more on Wikipedia
Genres (Music): Hip hop music, Synthpop, New Wave, Rock music, Rhythm and blues, + more
Albums: Purple Rain, Sign 'O' the Times, 1999, Love Symbol Album, Around the World in a Day, + more
Nationality: United States of America
Labels: Universal Records, Paisley Park Records, Arista Records, Warner Bros. Records, NPG Records, + more
Career Began: Minneapolis, Minnesota, United States of America
see more on Prince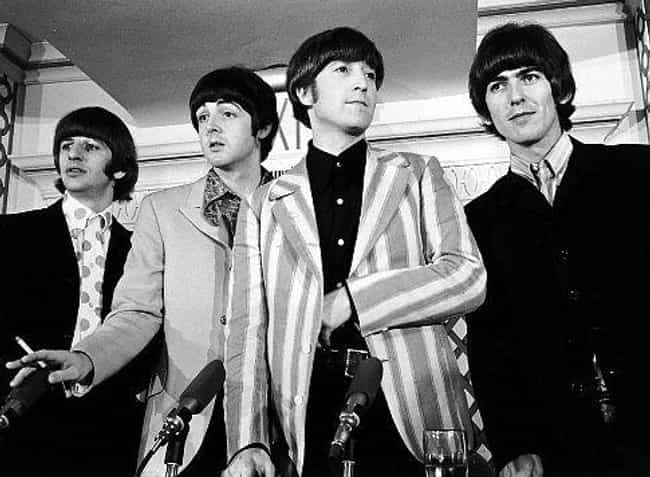 The Beatles have an
exclusive deal
with iTunes, so none of their music is on Spotify.
The Beatles were an English rock band formed in Liverpool in 1960. With a line-up comprising John Lennon, Paul McCartney, George Harrison and Ringo Starr, they are regarded as the most influential band of all time. The group were integral to the evolution of pop music into an art form and to the development of the counterculture of the 1960s. Their sound, rooted in skiffle, beat and 1950s rock and roll, incorporated elements of classical music and traditional pop in innovative ways. They also pioneered recording techniques and explored music styles ranging from pop ballads and Indian music to psychedelia and hard rock. As they continued to draw influences from a variety of cultural sources, ...more on Wikipedia
Genres (Music): Pop music, Rock music, Pop rock
Albums: Abbey Road, Revolver, Sgt. Pepper's Lonely Hearts Club Band, The White Album, Rubber Soul, + more
Labels: Swan Records, United Artists Records, Parlophone, ATCO Records, EMI, + more
Career Began: Liverpool, United Kingdom
see more on The Beatles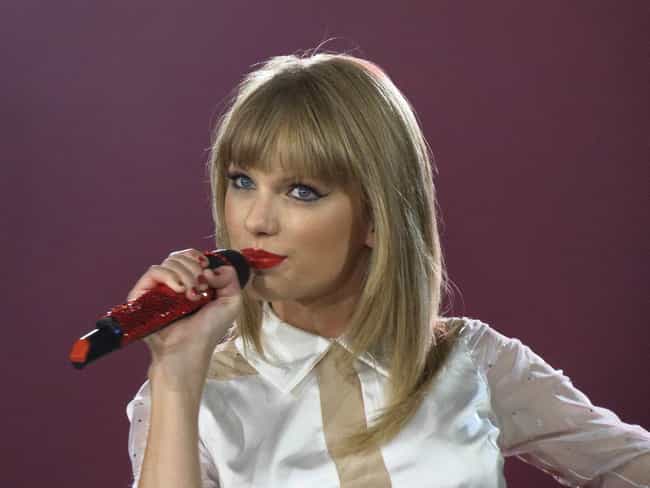 In 2014, Taylor Swift pulled all of her music off Spotify. "Music is art, and art is important and rare. Important, rare things are valuable. Valuable things should be paid for," she said in an op-ed. "It's my opinion that music should not be free, and my prediction is that individual artists and their labels will someday decide what an album's price point is. I hope they don't underestimate themselves or undervalue their art."
In 2017 Swift returned, notably on the day Katy Perry released a new album, framing it as a way to thank her fans for Swift's album 1989 selling over 10 million copies. Later, Daniel Ek, the co-founder and CEO of Spotify, shared that he'd spent time talking to her team after Swift had pulled her catalog from Spotify and that eventually "she saw how streaming was growing" and that "the fans were asking for it." When Swift signed a new recording deal with Republic Records in late 2018, the money from Spotify shares was a conditional part of the agreement. The singer explained "There was one condition that meant more to me than any other deal point. As part of my new contract with Universal Music Group, I asked that any sale of their Spotify shares result in a distribution of money to their artist, non-recoupable."
Taylor Alison Swift (born December 13, 1989) is an American singer-songwriter. She is known for narrative songs about her personal life, which have received widespread media coverage. Born and raised in Pennsylvania, Swift moved to Nashville, Tennessee at the age of 14 to pursue a career in country music. She signed with label Big Machine Records and became the youngest artist signed by the Sony/ATV Music publishing house. Her 2006 eponymous debut album was the longest-charting album of the 2000s in the U.S., where it peaked at number five. The album's third single, "Our Song", made her the youngest person to single-handedly write and perform a number-one song on the Hot Country Songs chart. ...more on Wikipedia
Genres (Music): Country, Pop, Rock
Albums: Fearless, Speak Now, Red, Taylor Swift, Sounds of the Season: The Taylor Swift Holiday Collection, + more
Nationality: United States of America
Labels: Big Machine Records, Universal Music Group
Career Began: Wyomissing, Pennsylvania, United States of America
see more on Taylor Swift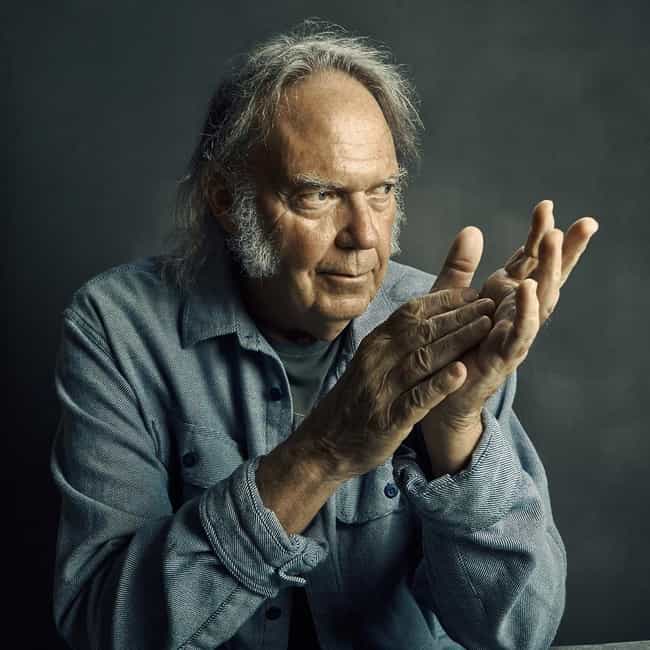 Neil Young pulled his music off Spotify and other streaming services because he found the sound quality to be sub-standard.
"I don't need my music to be devalued by the worst quality in the history of broadcasting or any other form of distribution," he said. "I don't feel right allowing this to be sold to my fans. It's bad for my music."
Neil Percival Young (born November 12, 1945) is a Canadian singer-songwriter. After embarking on a music career in the 1960s, he moved to Los Angeles, where he formed Buffalo Springfield with Stephen Stills, Richie Furay and others. Young had released two solo albums and three as a member of Buffalo Springfield by the time he joined Crosby, Stills & Nash in 1969. From his early solo albums and those with his backing band Crazy Horse, Young has recorded a steady stream of studio and live albums, sometimes warring with his recording company along the way. Young's guitar work, deeply personal lyrics and signature tenor singing voice define his long career. Young also plays piano and harmonica ...more on Wikipedia
Genres (Music): Rock music, Experimental rock, Grunge, Folk rock, Country rock, + more
Albums: Harvest, Everybody Knows This Is Nowhere, After the Gold Rush, Tonight's the Night, On the Beach, + more
Nationality: Canada
Labels: ATCO Records, Warner Music Group, Motown Records, Geffen Records, Reprise Records
Career Began: Toronto, Canada
see more on Neil Young