Celebrities

20 Musicians Against Spotify & Other Streaming Services
Can't find your favorite jams on Spotify? If your favorite musicians are among these bands not on Spotify, there's probably a reason. This list contains information about musicians against Spotify, loosely ranked by fame and popularity. Since launching in 2006, Spotify has provided music fans a way to listen to music for a low cost subscription fee and even for free (with commercials). The streaming service's low-paying compensation practices and perceived discouragement of creativity have been called into question by some of the most popular musicians of all time.
Who is the most famous musician against Spotify? Prince tops this list. In 2015, Prince pulled his music from Spotify and every other streaming service except for Tidal. He's one of many musicians not on Spotify, with most taking issue with the paltry compensation bands receive from the streaming service, despite high play counts.
Bob Seger also doesn't allow his music on Spotify, nor do fellow classic rockers like Pete Townshend and Neil Young. There are many modern bands against Spotify and other music streaming sites and platforms as well. Among them are The Black Keys, Coldplay, and even Taylor Swift.
Do you think that Spotify should pay songwriters and musicians more money? Are these bands who hate Spotify overreacting? Share your thoughts in the comments section.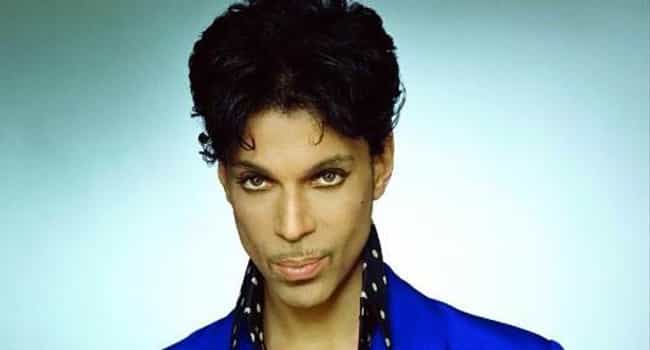 In 2015, Prince pulled his music from Spotify and every other streaming service except for Tidal. At the time, Spotify released a
statement
which read, "Prince's publisher has asked all streaming services to remove his catalog. We have cooperated with the request, and hope to bring his music back as soon as possible."
Prince Roger Nelson, known by his mononym Prince, is an American singer-songwriter, multi-instrumentalist, and actor. A major figure in popular music for over three decades, Prince is renowned as an innovator and is widely-known for his eclectic work, flamboyant stage presence and wide vocal range. Widely regarded as the pioneer of Minneapolis sound, Prince's music combines rock, R&B, soul, funk, hip hop, disco, psychedelia, jazz, and pop. Born in Minneapolis, Minnesota, Prince developed an interest in music at an early age, writing his first song at age seven. After recording songs with his cousin's band 94 East, 19-year-old Prince recorded several unsuccessful demo tapes before releasing ...more on Wikipedia
Genres (Music): Hip hop music, Synthpop, New Wave, Rock music, Rhythm and blues, + more
Albums: Purple Rain, Sign 'O' the Times, 1999, Love Symbol Album, Around the World in a Day, + more
Nationality: United States of America
Labels: Universal Records, Paisley Park Records, Arista Records, Warner Bros. Records, NPG Records, + more
Career Began: Minneapolis, Minnesota, United States of America
Also Ranked
#20 on The Best Rock Vocalists
#18 on The Best Singers of All Time
#33 on The Greatest Musical Artists of the '90s
#16 on The Greatest Musical Artists of All Time
see more on Prince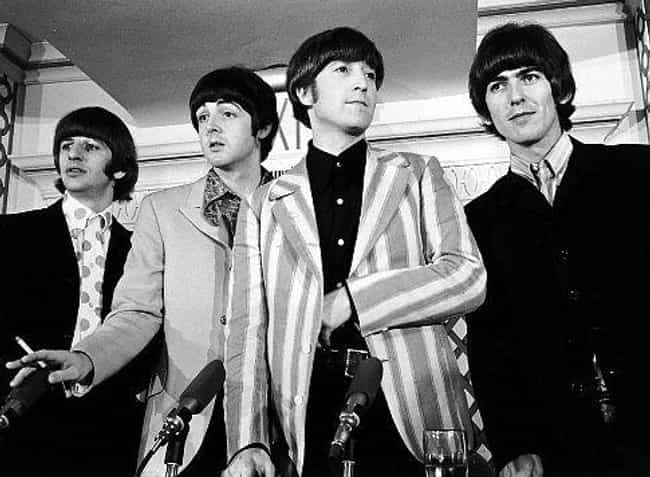 The Beatles have an
exclusive deal
with iTunes, so none of their music is on Spotify.
The Beatles were an English rock band that formed in Liverpool in 1960. With members John Lennon, Paul McCartney, George Harrison and Ringo Starr, they became widely regarded as the greatest and most influential act of the rock era. Rooted in skiffle, beat and 1950s rock and roll, the Beatles later experimented with several genres, ranging from pop ballads and Indian music to psychedelia and hard rock, often incorporating classical elements in innovative ways. In the early 1960s, their enormous popularity first emerged as "Beatlemania", but as the group's music grew in sophistication, led by primary songwriters Lennon and McCartney, they came to be perceived as an embodiment of the ideals ...more on Wikipedia
Genres (Music): Pop music, Rock music, Pop rock
Albums: Abbey Road, Revolver, Sgt. Pepper's Lonely Hearts Club Band, The White Album, Rubber Soul, + more
Labels: Swan Records, United Artists Records, Parlophone, ATCO Records, EMI, + more
Career Began: Liverpool, United Kingdom
Also Ranked
#63 on The Best Current Pop Groups/Singers
#1 on The Greatest Musical Artists of All Time
#2 on The Best Rock Bands of All Time
#1 on The Best Bands With Animal Names
see more on The Beatles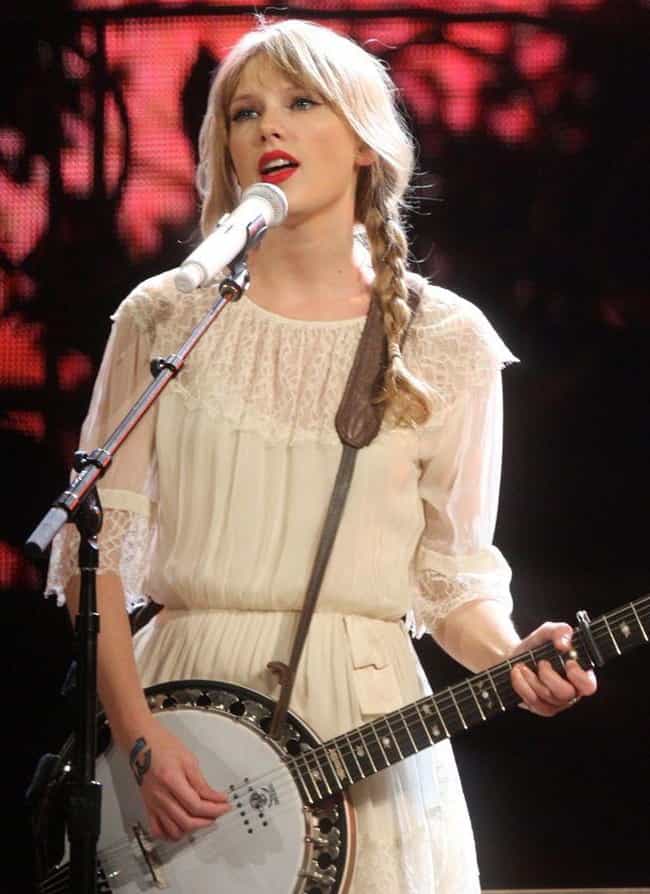 In 2014, Taylor Swift pulled all of her music off Spotify. "Music is art, and art is important and rare. Important, rare things are valuable. Valuable things should be paid for," she said in an
op-ed
. "It's my opinion that music should not be free, and my prediction is that individual artists and their labels will someday decide what an album's price point is. I hope they don't underestimate themselves or undervalue their art."
Taylor Alison Swift is an American singer-songwriter. Raised in Wyomissing, Pennsylvania, Swift moved to Nashville, Tennessee, at the age of 14 to pursue a career in country music. She signed with the independent label Big Machine Records and became the youngest songwriter ever hired by the Sony/ATV Music publishing house. The release of Swift's self-titled debut album in 2006 established her as a country music star. Her third single, "Our Song," made her the youngest person to single-handedly write and perform a number-one song on the Hot Country Songs chart. She received a Best New Artist nomination at the 2008 Grammy Awards. Swift's second album, Fearless, was released in 2008. Buoyed by ...more on Wikipedia
Genres (Music): Country pop, Pop music, Rock music, Teen pop, Dance-pop, + more
Albums: Fearless, Speak Now, Red, Taylor Swift, Sounds of the Season: The Taylor Swift Holiday Collection, + more
Nationality: United States of America
Labels: Big Machine Records, Universal Music Group
Career Began: Wyomissing, Pennsylvania, United States of America
Also Ranked
#11 on The Best Current Female Singers
#77 on The Most Beautiful Women In Hollywood
#6 on The Best Current Pop Groups/Singers
#27 on The Most Beautiful Women Of 2019, Ranked
see more on Taylor Swift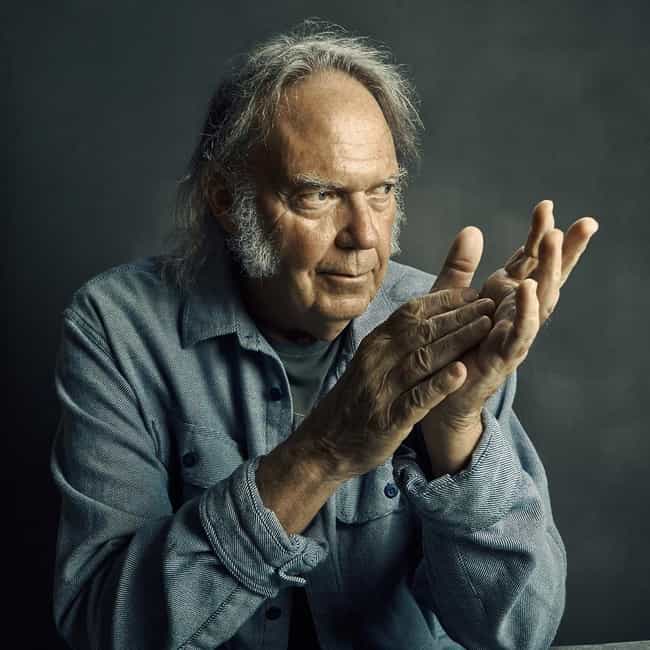 Neil Young pulled his music off Spotify and other streaming services because he found the sound quality to be sub-standard. "I don't need my music to be devalued by the worst quality in the history of broadcasting or any other form of distribution,"
he said
. "I don't feel right allowing this to be sold to my fans. It's bad for my music."
Neil Young is a singer-songwriter, Musician,film score composer, film producer, film director, actor and screenwriter. ...more on Wikipedia
Genres (Music): Rock music, Experimental rock, Grunge, Folk rock, Country rock, + more
Albums: Harvest, Everybody Knows This Is Nowhere, After the Gold Rush, Tonight's the Night, On the Beach, + more
Nationality: Canada
Labels: ATCO Records, Warner Music Group, Motown Records, Geffen Records, Reprise Records
Career Began: Toronto, Canada
Also Ranked
#32 on The Greatest Musical Artists of All Time
#85 on The Best Rock Vocalists
#37 on The Greatest Live Bands of All Time
#48 on The Best Frontmen in Rock
see more on Neil Young