Music
11 Famous Musicians Who Got Their Big Break from Other Musicians

The music world is a cutthroat one; it's nearly impossible to make it alone. It helps to know someone (preferably a well-respected someone) in the biz who can vouch for you as an up-and-coming artist - and even then, there are no guarantees. It never ends, either - street cred is important at all stages of a musician's career, whether they just need a boost to get started (like Rihanna, who was discovered by Jay-Z) or they are looking to revive a flat-lining career (like Justin Bieber, who owes it all to Skrillex).
Without further ado, here's a list of artists famous because of other artists. What do you think: would any of these acts have made it without a little help from their (famous) friends?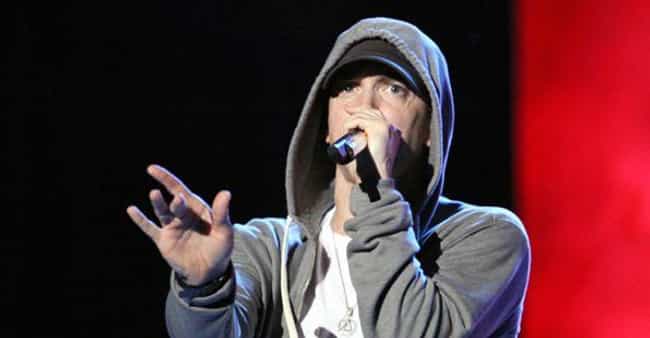 Eminem had nothing left when he decided to perform in the 1997 Rap Olympics - he had just been fired from his job and evicted from his home. Em placed second in the competition, and a copy of his EP made its way to N.W.A. rapper Dr. Dre. Legend has it that Dre listened to the EP and instructed his team to, "Find him. Now." Although Dre got shit for repping a white rapper, he clapped back at the haters, saying, "I don't give a fuck if you're purple; if you can kick it, I'm working with you."
Dr. Dre collaborated with Eminem on The Slim Shady LP (which expanded Em's audience significantly) and the two have been friends and collaborators ever since.
see more on Eminem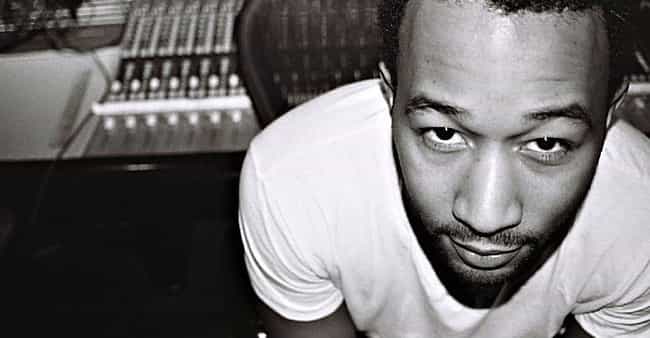 John Legend (then known as John Roger Stephens) was a management consultant in Boston in 2001, singing and playing piano on the side. One of his self-released demos made it into Kanye West's hands, and West hired Legend to sing some hooks on his new album. When West created his own music label,
GOOD Music
, John Legend was the first artist he signed. The rest is history.
see more on John Legend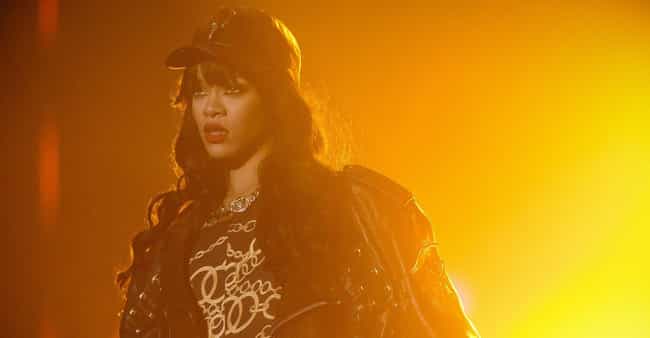 Rihanna
was just a beauty queen in Barbados before Jay-Z heard her demo. A copy made its way to Def Jam Records, and although Jay-Z had his doubts (his first reaction was, "
I don't sign songs, I sign artists") he ended up flying Rihanna to New York to audition for the label. After hearing her sing Whitney Houston's "For The Love Of You," Jay wouldn't let Rih leave until she signed with Def Jam (which was hopefully not as creepy as it sounds). Their teams drafted contracts until 3am, and Rihanna left New York with a record deal.
see more on Rihanna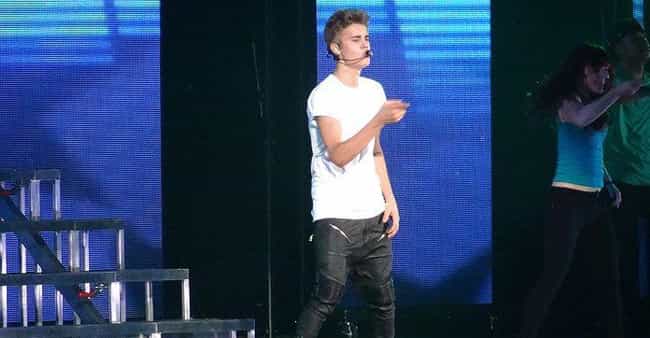 Justin Bieber's rise to fame has been a bumpy ride full of highs and lows. By 2014, Bieber was known more for his douche-y behavior than his music - a petition for him to be deported back to Canada even got close to 300,000 signatures! While it looked like Bieber's fame was fading, producers Diplo and Skrillex came to the rescue (under the name Jack U), helping the pop star pen his comeback single, "Sorry."
While on the surface the song was an apology anthem to an ex-girlfriend, Beliebers took it as their own personal apology from their favorite fallen star. Oh, and the infectious Jack U beat may have had a little something to do with it, too. Guess who's back on top?
see more on Justin Bieber