Music
Musicians Who Died in 2019

January 3, 2019
123.1k views
17 items
Music plays a key part in so many people's lives, and there is always sadness when a beloved musician passes away. Recent musician deaths leave quiet spots in the world where powerful forces once stood, and it can be shocking that people who were important parts of music history are no longer a part of this world. When a name you recognize from your favorite albums is listed among famous people who died today, it can be deeply upsetting. Even if some rock star deaths of 2019 were the unsurprising result of old age or long-term health issues, other singer deaths of 2019 came as a shock.
There are so many iconic singers and players in the world and it can be hard to keep track of musicians who died recently, especially when their music and names are kept alive in our playlists. If you are finding it hard to track of musicians who died in 2019, this complete list of recently deceased singers, rappers, and other band members or recording artists will help.
Although their beautiful voices and talents were lost this year, this list of 2019 helps us remember them. If you're having trouble recalling all the musical talents that were recently lost, check out these lists of departed musicians of 2018, 2017 and 2016 to refresh your memory.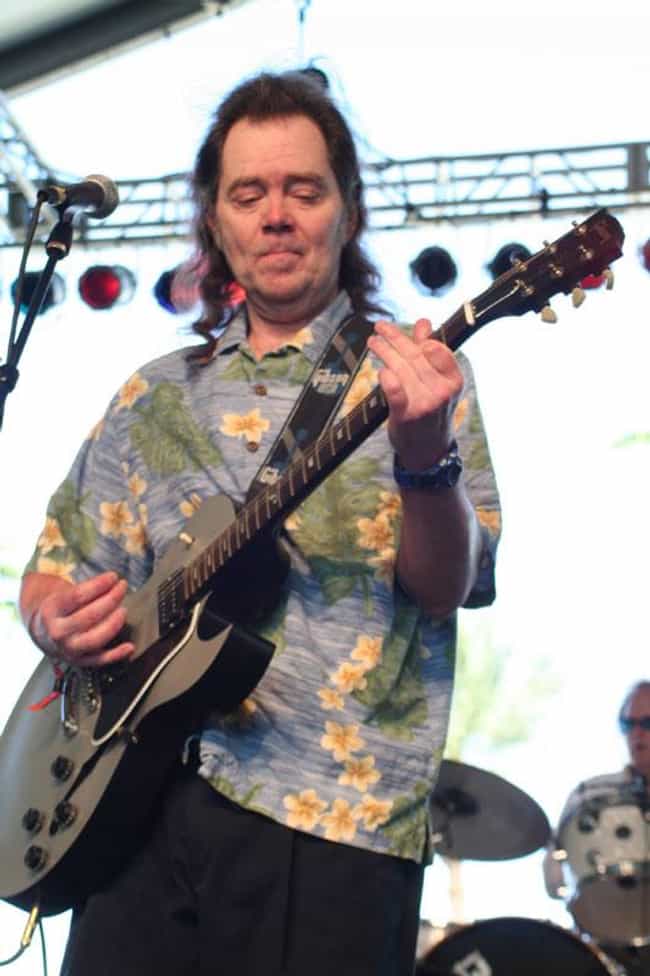 Roky Erickson passed away at the age of 71 in Austin, Texas on May 31, 2019. The late musician's passing was confirmed by his brother Mikel, who said, "Roky lived in so many worlds, you couldn't keep up with him. He lived so much, and not always on this planet."
Roky Erickson was known for his time with psychedelic band, the 13th Floor Elevators, where he created original music that was often inspired by his favorite horror movies. The band later folded, due in large part to Erickson's struggle with drugs and mental illness. However, he continued to tour as a solo artist, and could always be found performing on his favorite holiday, Halloween.
A 2007 documentary, titled You're Gonna Miss Me after one of Erickson's most famous songs, chronicled his struggle with mental illness.
Read more:
Genres (Music): Rock music, Garage rock, Outsider music, Psychedelic rock, Psychedelic music
Albums: True Love Cast Out All Evil, Don't Slander Me / Starry Eyes, You're Gonna Miss Me: The Best of Roky Erickson, Don't Slander Me, Never Say Goodbye, + more
Nationality: United States of America
see more on Roky Erickson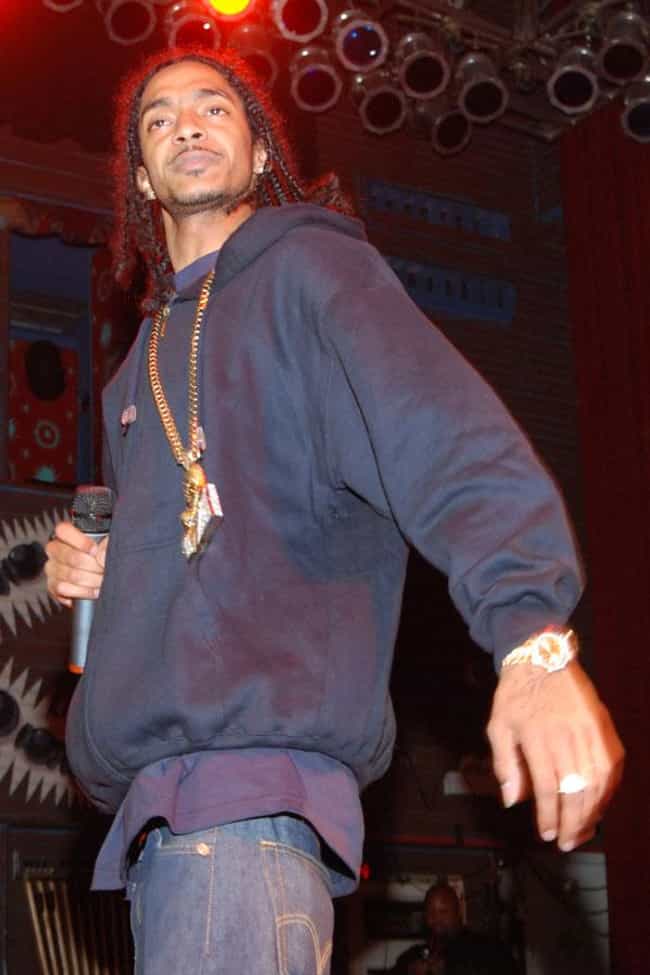 The rapper, entrepreneur, and community philanthropist Nipsey Hussle, born Ermias Asghedom, passed March 31, 2019, after a shooting outside a clothing store he owned in Los Angeles, California. The Grammy-award winning rapper had purchased the strip mall where his store The Marathon Clothing was located as part of his plan to reinvest in the neighborhood he grew up in.
In an interview with NPR Music in 2018, Hussle had spoken about growing up in South Central Los Angeles, saying "So to make it out mentally stable and not in prison and not on drugs, that's a win. That's a victory in itself." Hussle had been scheduled to sit down with the president of the Los Angeles Board of Police Commissioners and the city's chief of police the next day to discuss ways to stop gang violence.
Read more:
CNN, The Washington Post, NPR, Vulture
Genres (Music): Hip hop music, Gangsta rap, G-funk, West Coast hip hop
Albums: The Marathon Continues, The Marathon, You Broke, Crenshaw, All Get Right, + more
Nationality: United States of America
see more on Nipsey Hussle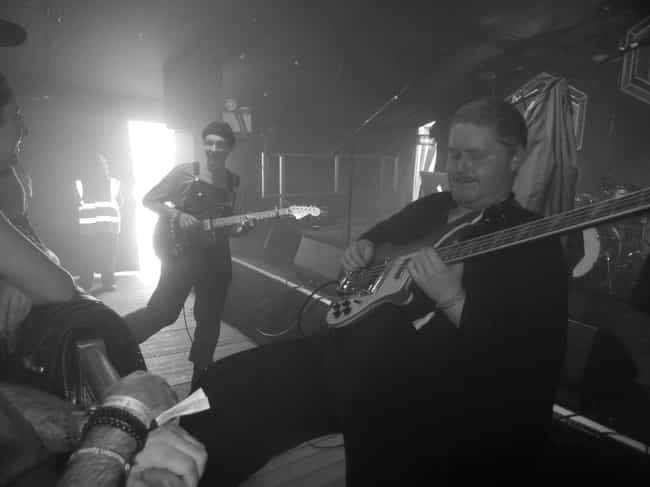 During their second North American tour, English indie rock band Her's and their tour manager, Trevor Engelbrektson, were involved in a traffic collision on March 27, 2019. Band members Stephen Fitzpatrick and Audun Laading passed at the age of 24 and 25, respectively, along with Engelbrekston. After playing a show in Phoenix, Arizona on Tuesday, the band were on their way to perform their next show in Santa Ana, California when a pickup truck collided with the van - the driver of the pickup driver also passed at the age of 63.
Their label, Heist or Hit, made a post on Facebook, saying "Their energy, vibrancy and talent came to define our label. As humans, they were warm, gentle and hilarious. Each time they stopped by the office made for an uplifting experience."
Read more:
Genres (Music): Indie
Albums: Invitation to Her's, Songs of Her's
Nationality: England
see more on Her's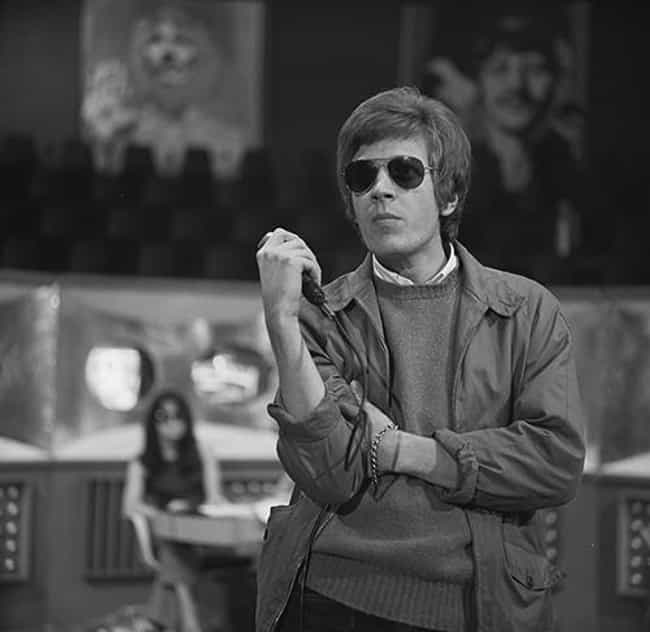 Scott Walker, who achieved success as both an avante-garde musician and 1960s pop star, passed at the age of 76 on March 25, 2019. Outside of his work with The Walker Brothers, he created avante-garde music that layered baroque and orchestral sound. His early solo albums, all titled Scott, did not have lasting success at the time despite songs such as "30 Century Man" and he reunited with The Walker Brothers in 1975. Walker returned to solo work in the '80s and continued to cultivate a unique and infuential sound. In his later years he continued to collaborate with artists such as Bat for Lashes in 2009 and composed the score for the 2018 film Vox Lux.
A member of The Walker Brothers, who at one time boasted an official fan club larger than that of The Beatles, Walker's distinctive baritone helped bring singles such as "The Sun Ain't Gonna Shine Any More" to the top of the UK charts. Born in Ohio, Walker became a British citizen in 1970, following the success of both his pop music and solo work in the United Kingdom.
Read more:
Genres (Music): Pop music, Rock music, Merseybeat, Experimental music, Art rock, + more
Albums: Tilt, The Drift, Scott 3, Scott 2, Scott, + more
Nationality: United States of America
see more on Scott Walker