Bands/Musicians

Musicians Who Went To Rehab

This is a list of famous musicians who went to rehab, with photos. Rehabilitation is no joke, yet when a celeb enters detox, we can't help but stare. Unfortunately for celebs, there is a double standard. When substance abuse affects an ordinary individual it is thought to be the result of stress or depression. With celebrities, we tend to blame their extravagance getting the better of them (and the luxury rehab centers they attend don't help their case). As Robin Williams joked, "Cocaine is God's way of telling you you are making too much money."
That said, alcoholism is a disease, and there are worse things than alcohol, such as heroin, cocaine, crack, and meth. Treatment centers also deal with more than just drug abuse. One can go to the hospital for conditions such as anorexia as well. At the end of the day, we should respect the musicians on this list for seeking the help they needed.
So what musicians went to rehab? This list will answer that question.
Source -- http://www.nndb.com/detox/492/000042366/
Ranker may collect a commission from links on this page. Prices & inventory are accurate as of publish date.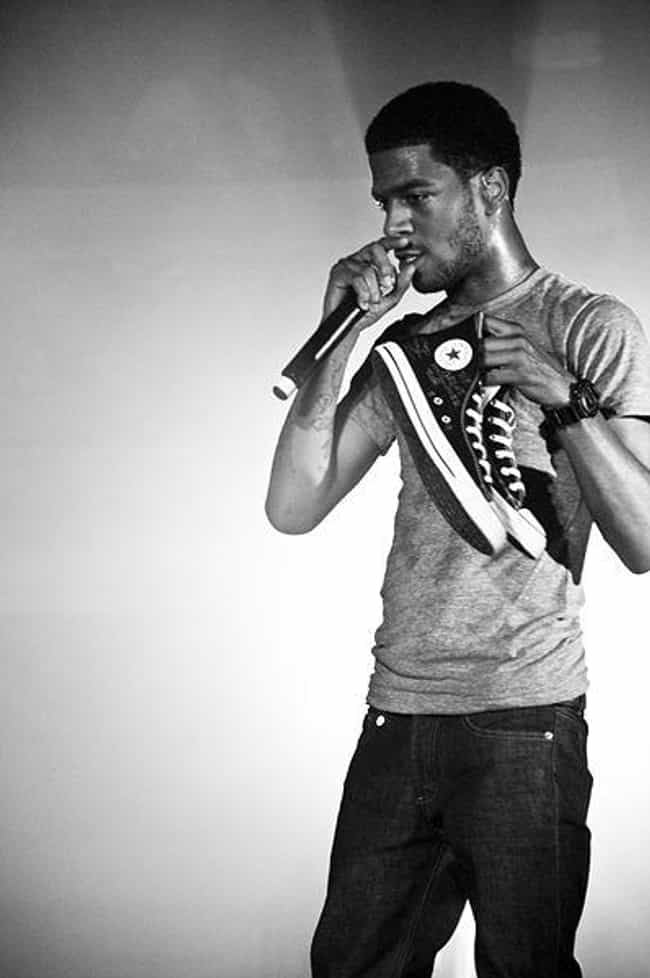 On October 4, 2016, Kid Cudi posted a lengthy message on Facebook, in which he admitted to entering rehab the previous day for "depression and suicidal urges." The rapper-producer-musician-actor further explained that he has struggled with extreme anxiety and depression the entire time he's been in the public eye. To anyone familiar with his lyrics, this should hardly come as a surprise.
To quote from Cudi's statement:
I am not at peace. I haven't been since you've known me. If I didn't come here, I wouldve done something to myself. I simply am a damaged human swimming in a pool of emotions everyday of my life. Theres a ragin violent storm inside of my heart at all times. Idk what peace feels like. Idk how to relax. My anxiety and depression have ruled my life for as long as I can remember and I never leave the house because of it. I cant make new friends because of it. I dont trust anyone because of it and Im tired of being held back in my life. I deserve to have peace. I deserve to be happy and smiling. Why not me?
Cudi wrote of his struggle to admit these things to himself, but feels he owes it to his daughter, his family, his friends, his fans, and himself to seek help. His album Passion, Pain & Demon Slayin' will be released as previously planned, though he won't be around to promote it.
Genres (Music): Hip hop music, Alternative hip hop, Trip hop, Rock music, Electro hop, + more
Albums: Man on the Moon: The End of Day, Indicud, Man on the Moon II: The Legend of Mr. Rager, A Kid Named Cudi, Satellite Flight: The Journey to Mother Moon, + more
Nationality: United States of America
Labels: Universal Motown Records, GOOD Music
Career Began: New York City, New York, United States of America
Also Ranked
#32 on The Greatest Rappers of All Time
#30 on Rappers with the Best Voices, Ranked
#44 on The Best Joe Rogan Podcast Guests
#94 on The Most Respected Rappers, Ranked
see more on Kid Cudi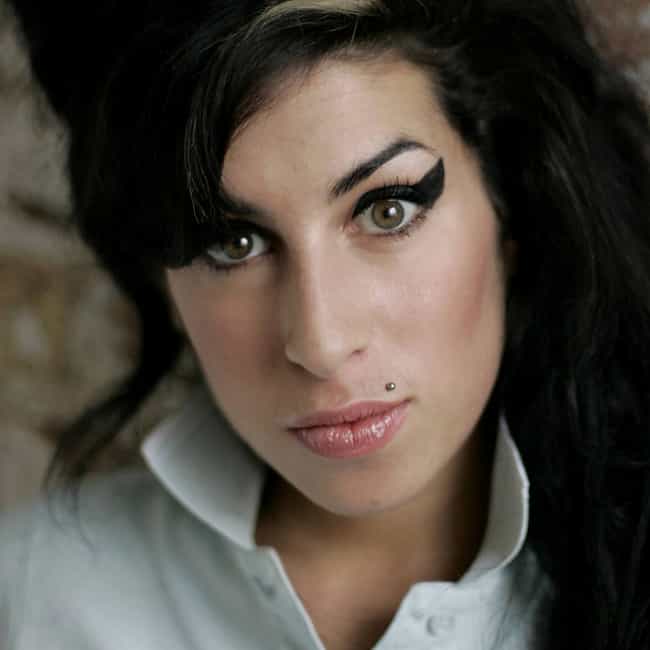 In 2008, Amy Winehouse went to rehab to treat her drug and alcohol abuse. Sadly the "You Know I'm No Good" singer died on July 23, 2011. Her blood alcohol level was .41% at the time of her death.
Genres (Music): Doo-wop, Pop music, Neo soul, Ska, Rock music, + more
Albums: Back to Black, Frank, Lioness: Hidden Treasures, Rehab, Remixes Promo 2, + more
Nationality: England
Labels: Island Records, Universal Republic Records, Universal Music Group, Republic Records
Career Began: London, United Kingdom
Also Ranked
#14 on The Best Female Vocalists Ever
#24 on The Best Singers of All Time
#90 on The Best Rock Vocalists
#30 on Rock Stars Whose Deaths Were The Most Untimely
see more on Amy Winehouse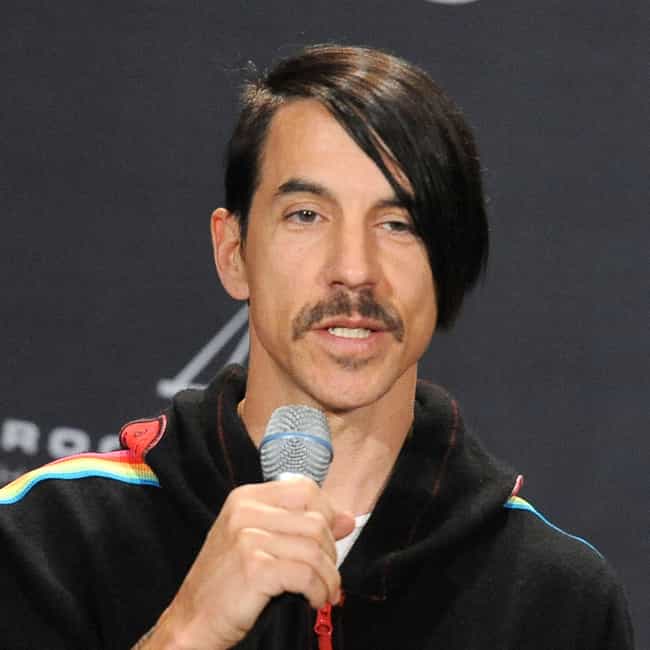 Anthony Kiedis went to rehab to treat his heroin addiction in 1986. He relapsed for a period of time, but after his friend and bandmate Hillel Slovak died of an overdoes in 1988, Kiedis got clean for good.
Genres (Music): Rock music, Rap rock, Funk metal, Alternative rock, Punk rock, + more
Nationality: United States of America
Labels: Warner Music Group, EMI, Warner Bros. Records
Career Began: Hollywood, Los Angeles, California, United States of America
Also Ranked
#34 on The Druggiest Rock Stars of All Time
#38 on The Best Frontmen in Rock
#43 on Rock Stars Who Would Make The Best President
see more on Anthony Kiedis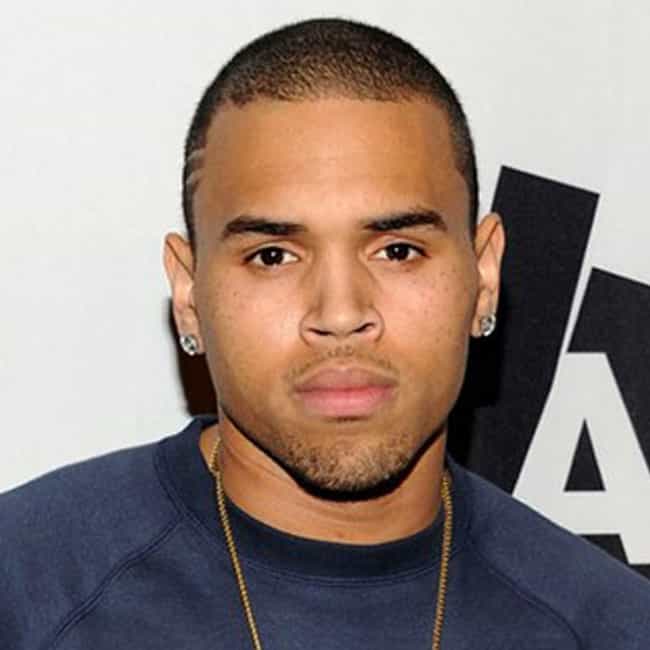 In October 2013, Chris Brown entered a rehab facility, but he was later kicked out for violent behavior. He later went to an anger management rehab facility after being sentenced at a probation hearing that same year.
Genres (Music): Urban contemporary, Hip hop music, Pop music, Dance-pop, Contemporary R&B, + more
Albums: Exclusive, F.A.M.E., Run It!, In My Zone, Graffiti, + more
Nationality: United States of America
Labels: Jive Records, RCA/Jive Label Group, Zomba Group of Companies, LBW Entertainment, RCA Records
Career Began: Tappahannock, Virginia, United States of America
Also Ranked
#78 on The Hottest Men Of 2019, Ranked
#36 on Hip Hop Stars You Most Wish You Could Sound Like
#80 on Who Is America's Boyfriend in 2018?
#42 on Current Singers You Most Wish You Could Sound Like
see more on Chris Brown