Bands/Musicians

Rock Stars Who Shockingly Ended Up in LA - And Love It

List Rules Only L.A. musical transplants. This doesn't include transplants that you know live in the city already (Axl Rose etc don't make the cut)
Los Angeles may be the hub for all things entertainment and music-wise, but not every rocker, rapper, and artist flocks to the City of Angels. The city has gotten a bad rap over the years by many musicians who complain about the superficial nature of Los Angeles, but it turns out that's a vocal minority.
At minimum, some musicians give the city a test drive, like Kurt Cobain in the early '90s, before he eventually returned to Seattle. Even Bruce Springsteen gave L.A.a test drive in the late '80s and early '90s before returning to New Jersey. So it's not like big timers haven't given the city a shot. Many of them, including the Boss himself, still loves the place contrary to what naysayers may think.
The musicians on this list are current residents of Los Angeles as of 2016. Rockers like Jim James and Gary Clark Jr. recently made the move west, while Brits Morrissey and Robbie Williams came seeking the tranquility L.A. offers.
No matter how you look at it, Los Angeles has been, and always will be, a major attraction for aspiring and established musicians. Perhaps even more important than New York City or Nashville, LA has the glitz and glamor of Sunset Strip, along with rustic canyon overtones that define its rock sound; the gang-ridden streets and racial inequality that inspire the grit and funk of its hip hop; and the liquor-soaked nightclubs and drug-stocked streets that fuel the nastiness in its dance music. This (and the weather, obviously) are probably the main reasons why musicians head west.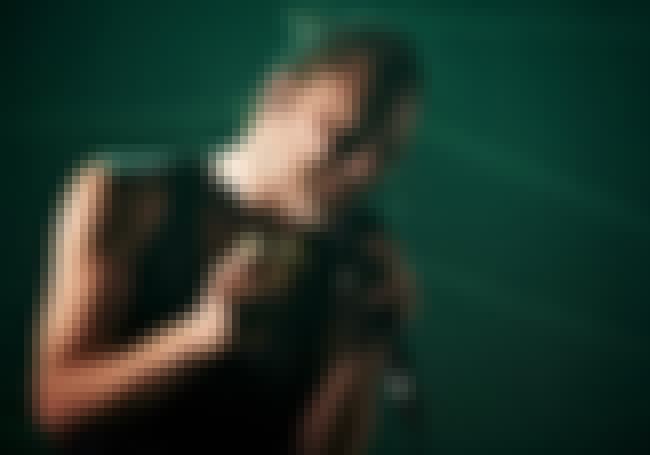 Around the time of the formation of Atoms For Peace, Thom Yorke hunkered down in Los Angeles and became a fan of the local beat scene, in particular Flying Lotus and the rest of the Brainfeeder crew. You can hear their influence in Atoms For Peace. Additionally, Yorke has been spotted dining and hanging out in the greater Silver Lake area, a neighborhood to which his Atoms for Peace band mate Flea has deep ties.
Genres (Music): Electronic music, Experimental rock, Experimental music, Alternative rock, Art rock, + more
Albums: The Eraser, Harrowdown Hill, Spitting Feathers, The Eraser Rmxs, This, + more
Nationality: England
Labels: TBD Records, XL Recordings
Career Began: Wellingborough, United Kingdom
Also Ranked
#92 on The Best Frontmen in Rock
#96 on The Greatest Singers of the Past 30 Years
#46 on Which Celeb Do You Want as Your Introverted Best Friend?
#15 on The Best Short Male Singers
see more on Thom Yorke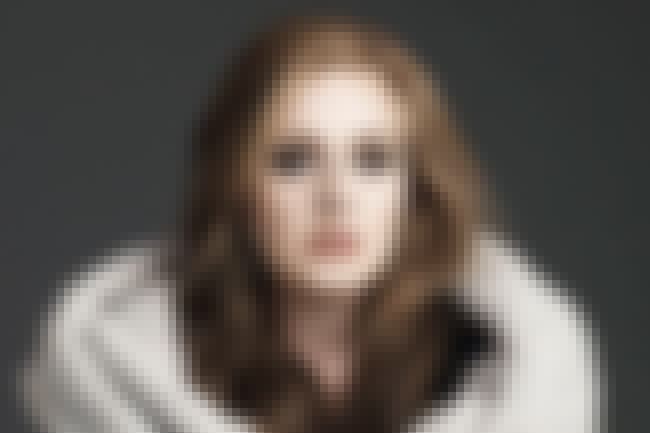 While many associate Grammy-winning and gazillion-copies-sold singer Adele with her native London, in the spring of 2016, she moved to Beverly Hills, buying a near-$10 million estate. Her pad is in the gated community of Hidden Valley, near superstars Jennifer Lawrence and Zoe Saldana.
Genres (Music): Southern soul, Neo soul, Rock music, Nashville sound, Rhythm and blues, + more
Albums: 21, 19, Make You Feel My Love, Adele Live at the Royal Albert Hall, Cold Shoulder, + more
Nationality: England
Labels: XL Recordings, Universal Music Group, Columbia
Career Began: Tottenham, London, United Kingdom
Also Ranked
#5 on The Best Female Vocalists Ever
#8 on The Best Singers of All Time
#1 on The Best Current Female Singers
#1 on The Best Current Pop Groups/Singers
see more on Adele
Following the break up of The Smiths, the Moz father sought refuge in Los Angeles. He's been living the city for a few decades, and though he also has residences in other cities, Morrissey is frequently seen around LA. He also had an epic night out with Oasis mastermind Noel Gallagher and comedian Russell Brand in the City of Angels.
Genres (Music): Jangle pop, Indie pop, Rockabilly, Pop rock, Alternative rock, + more
Albums: Your Arsenal, Kill Uncle, Vauxhall and I, You Are the Quarry, Ringleader of the Tormentors, + more
Nationality: United Kingdom, England
Labels: Decca Records, Sanctuary Records Group, Reprise Records, Attack Records, RCA Records, + more
Career Began: Stretford, United Kingdom
Also Ranked
#58 on Bands Or Artists With Five Great Albums
#89 on Which Bands Or Musicians Do You Most Want To See Before They (Or You) Kick The Bucket?
#39 on The Best Solo Artists Who Used to Front a Band
#59 on The Greatest Living Rock Songwriters
see more on Morrissey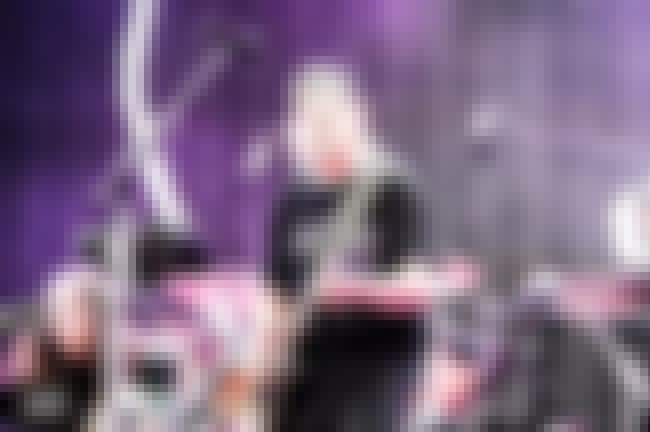 This one is tricky, given that Young made his name living in the Topanga Canyon hills. However, for the better part of the past three decades, the Godfather of Grunge had made his home up in Northern California. In early 2016, Young quietly relocated back to the greater LA area when he bought his girlfriend Daryl Hannah's home in Malibu.
(Source)
Genres (Music): Rock music, Experimental rock, Grunge, Folk rock, Country rock, + more
Albums: Harvest, Everybody Knows This Is Nowhere, After the Gold Rush, Tonight's the Night, On the Beach, + more
Nationality: Canada
Labels: ATCO Records, Warner Music Group, Motown Records, Geffen Records, Reprise Records
Career Began: Toronto, Canada
Also Ranked
#89 on The Best Rock Vocalists
#32 on The Greatest Musical Artists of All Time
#49 on The Best Rock Bands of All Time
#48 on The Best Frontmen in Rock
see more on Neil Young