Best Movies
The Top 25 Must-See Quintessential Action Movies

Updated March 16, 2018
2.6k votes
246 voters
4.8k views
25 items
List Rules Vote up the action movies that define the genre and should be required viewing for beginners in an Intro to Action Class.
While some see action movies as a genre only of interest to macho frat boys, they are dead wrong. There are some essential action movies that appeal to people across a wide array of interests and professions, meaning they're films everyone should watch regardless of preconceived notions about the genre. It's no secret The Fast and the Furious franchise made a huge fan out of critically acclaimed author Roxane Gay and Mad Max: Fury Road earned a slew of Oscar nominations in 2016. If you've been wary to give action flicks a shot, consider this an intro to action movies.
Some of the most famous - not to mention popular - franchises of all time fall into the action genre. The Die Hard series has been going strong since 2008 and Mission Impossible films have been a box office staple since 1996. These and other action films for beginners will help you understand the appeal of explosions, fast cars, and adventure in general.
Check out some of these must-see action movies listed below. Then, vote up the films you think are most influential to the genre.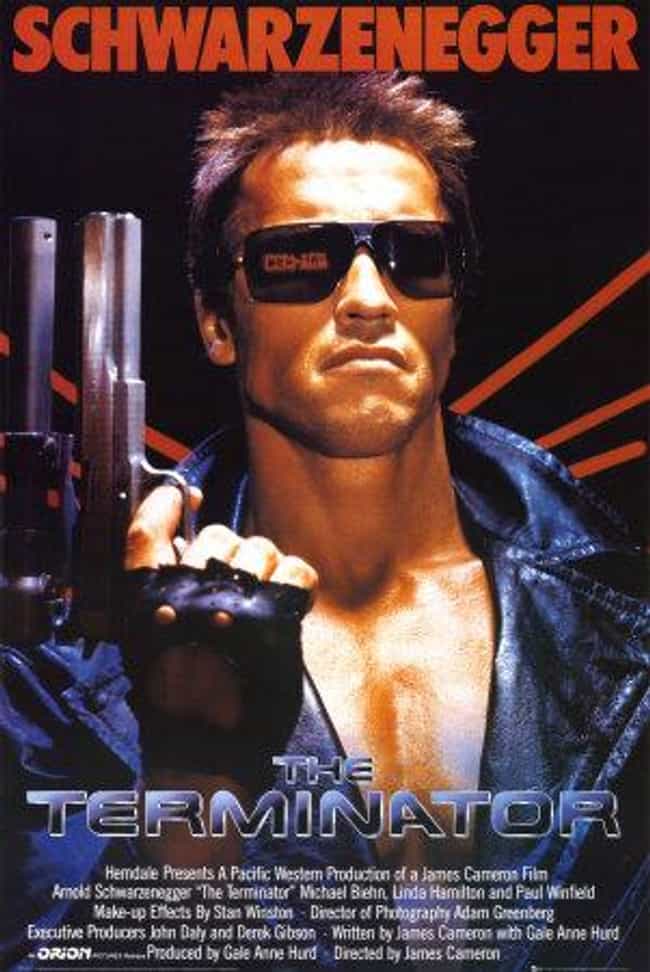 The Terminator series is a science-fiction franchise created by James Cameron and Gale Anne Hurd. It encompasses a series of films, comics, novels, and additional media concerning battles between Skynet's synthetic intelligent machine network, and John Connor's Resistance forces and the rest of the human race. Skynet's most well-known products in its genocidal goals are the various terminator models, such as the T-800 (Model 101), who was portrayed by Arnold Schwarzenegger from the first film, and similar units he also portrayed in the later films. ...more on Wikipedia

Is this a must-see?
Die Hard is a 1988 American action film directed by John McTiernan and written by Steven E. de Souza and Jeb Stuart. It is based on the 1979 novel Nothing Lasts Forever, by Roderick Thorp. Die Hard follows off-duty New York City Police Department officer John McClane as he takes on a group of highly organized wrongdoers led by Hans Gruber, who perform a caper in a Los Angeles skyscraper under the guise of a terrorist attack using hostages, including McClane's wife Holly, to keep the police at bay. ...more on Wikipedia
Actors: Bruce Willis, Alan Rickman, Bonnie Bedelia, Robert Davi, Kym Malin, + more
Released: 1988
Directed by: John McTiernan
Is this a must-see?
John Wick is a 2014 American action thriller film directed by Chad Stahelski and David Leitch. Starring Keanu Reeves, Michael Nyqvist, Alfie Allen, Adrianne Palicki, Bridget Moynahan, Dean Winters, Ian McShane, John Leguizamo, and Willem Dafoe, the film stars Reeves as John Wick. Stahelski and Leitch, both of 87Eleven Productions, directed the film together, though Leitch was uncredited. The film was written by Derek Kolstad, who completed the screenplay in 2012 and further developed it for Thunder Road Pictures. ...more on Wikipedia
Actors: Keanu Reeves, Willem Dafoe, Adrianne Palicki, Bridget Moynahan, Ian McShane, + more
Released: 2014
Directed by: Chad Stahelski, David Leitch
Is this a must-see?
Lethal Weapon is a 1987 American buddy cop action film directed by Richard Donner, starring Mel Gibson and Danny Glover as a mismatched pair of L.A.P.D. detectives and stars Mitchell Ryan and Gary Busey as their primary adversaries. The film was a box office hit and resulted in a series of four films. ...more on Wikipedia
Actors: Mel Gibson, Gary Busey, Danny Glover, Joan Severance, Darlene Love, + more
Released: 1987
Directed by: Richard Donner
Is this a must-see?