Entertainment
The Top 25 Must-See Quintessential Romance Movies

Updated February 14, 2020
512 votes
123 voters
2.4k views
26 items
List Rules Vote up the romantic movies that define the genre and should be required viewing for beginners in an Intro to Romance Films class.
Ah, romantic movies! As sung in a song made famous by the quintessential romance film Casablanca, moonlight and love songs are never out of date. From generation to generation, romantic films are a consistent box office staple. True love, unrequited love, and star-crossed lovers can all be found in the essential romantic movies listed below.
If you're new to the genre, consider this romance movies for beginners. These are the films that helped establish the conventions of the genre, presenting romance in the way we wish it could truly be, but often isn't. Many of these stories are idealized portrayals of romantic love, dotted with grand romantic gestures that most of us will never actually experience in real life. While you may never get that dramatic kiss in the rain or mad dash to the airport, you can always live vicariously through the likes of Humphrey Bogart and Rachel McAdams. Even if you're a cynic, these are films everyone should watch at least once.
This list isn't going to throw anything too obvious your way. Everyone already knows the tragic tale of Romeo & Juliet, but that sort of play/film isn't appropriate given that its principal genre is tragedy, not romance. Here, you will find an intro to romance movies featuring some of the most popular and famous romance movies of all time. Give some of these must-see romance movies a watch and then vote your favorites to the top of the list!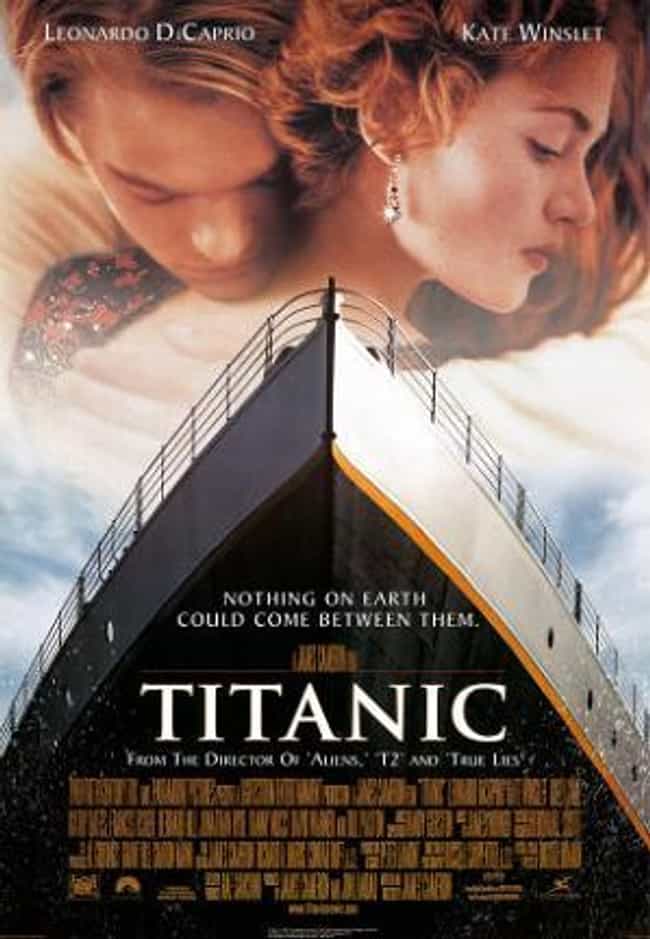 Titanic is a 1997 American epic romance and disaster film directed by James Cameron. A seventeen-year-old aristocrat (Kate Winslet) falls in love with a kind but poor artist (Leonardo DiCaprio) aboard the luxurious, ill-fated R.M.S. Titanic. ...more on Wikipedia
Actors: Leonardo DiCaprio, Kate Winslet, Kathy Bates, James Cameron, Bill Paxton, + more
Released: 1997
Directed by: James Cameron

Is this a must-see?
The Notebook is a 2004 American romantic drama film directed by Nick Cassavetes and based on the novel of the same name by Nicholas Sparks. The film stars Ryan Gosling and Rachel McAdams as a young couple who fall in love during 1940. Their story is narrated from the present day by an elderly man telling the tale to a fellow nursing home resident. The Notebook received mixed reviews but performed well at the box office and received several award nominations, winning eight Teen Choice Awards, a Satellite Award and an MTV Movie Award. The film became a sleeper hit and has gained a cult following. On November 11, 2012, ABC Family premiered an extended version with deleted scenes added back into ...more on Wikipedia
Actors: Rachel McAdams, Ryan Gosling, James Garner, James Marsden, Joan Allen, + more
Released: 2004
Directed by: Nick Cassavetes
Is this a must-see?
A Walk to Remember is a 2002 American coming-of-age teen romantic drama based on the 1999 romance novel of the same name by Nicholas Sparks. The film stars Shane West and Mandy Moore, was directed by Adam Shankman, and produced by Denise Di Novi and Hunt Lowery for Warner Bros. A Walk to Remember was panned by critics. ...more on Wikipedia
Actors: Mandy Moore, Marisa Miller, Daryl Hannah, Paz de la Huerta, Shane West, + more
Released: 2002
Directed by: Adam Shankman
Is this a must-see?
Casablanca is a 1942 American romantic drama film directed by Michael Curtiz and based on Murray Burnett and Joan Alison's unproduced stage play Everybody Comes to Rick's. The film stars Humphrey Bogart, Ingrid Bergman, and Paul Henreid; it features Claude Rains, Conrad Veidt, Sydney Greenstreet, Peter Lorre, and Dooley Wilson. Set during World War II, it focuses on an American expatriate who must choose between his love for a woman and helping her Czech Resistance leader husband escape the Vichy-controlled Moroccan city of Casablanca to continue his fight against the Nazis. Story editor Irene Diamond convinced producer Hal B. Wallis to purchase the film rights to the play in January 1942. ...more on Wikipedia
Actors: Ingrid Bergman, Humphrey Bogart, Peter Lorre, Claude Rains, Paul Henreid, + more
Released: 1942
Directed by: Michael Curtiz
Is this a must-see?