Culture
'My Kid Could Paint That' Cast Doubt On A Child Prodigy And Questioned The Integrity Of Art

Updated October 3, 2019
12 items
In the age of social media and the highly public life, it is becoming increasingly more difficult to maintain one's own privacy. The private lives of countless children born in the age of the internet are laid bare for public consumption. The line between normal child and child star is blurred by this easily accessible pedestal, exacerbated further by the choices made by the adults in their lives.
For painting prodigy Marla Olmstead, the beginnings seemed innocuous enough. After a modest start with her father's painting materials, her works were quickly noticed by a local gallery owner who offered to display her art. Through what seemed like sheer serendipity, Marla's craft grew more inspired (and lucrative) with each passing day. While her rise to fame predated modern social media by a couple of years, the increased fanfare afforded by the internet rapidly fueled the flames - and when the questioning began, the harsh criticisms rolled in.
When Marla was 7 years old, she was the subject of Amir Bar-Lev's feature documentary, My Kid Could Paint That. The film casts a critical eye on Marla's methods, suggesting that she was not solely responsible for her highly valuable artwork. While the truth is ultimately left up to interpretation, the film heavily implies that Marla's father lent his talents to her paintings.
At Just 4 Years Old, Marla Olmstead Was A Celebrated Abstract Painter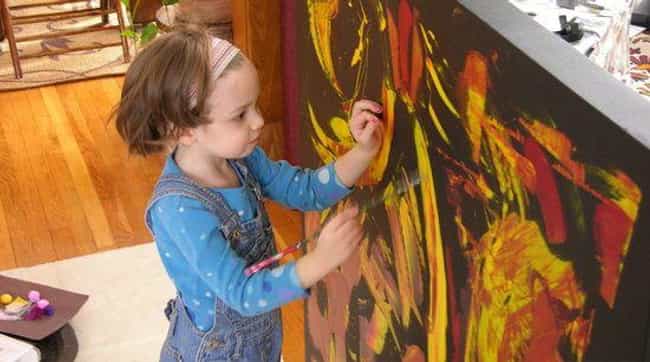 According to her father Mark Olmstead, Marla has been painting since she she was almost 2 years old. It began when the toddler kept asking Mark, who is a painter himself, if she could do it with him.
He put paper on the easel and allowed her to run wild with the brush and acrylic paints. He was surprised to find that she quickly filled up her pages and required a larger canvas, at which point the Olmstead family began investing in their daughter's alleged artistic prowess.
Her First Painting Was Put Up In A Local Coffee Shop - And Art Lovers And The Media Quickly Took Notice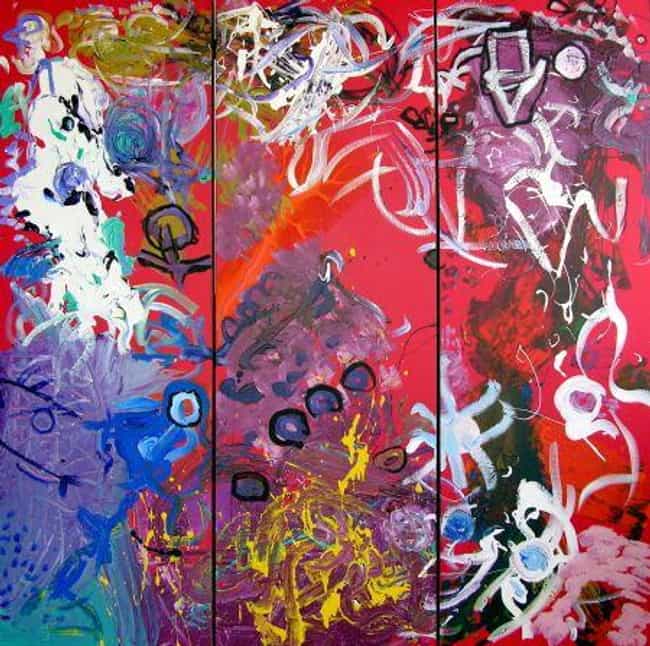 A year after Marla began painting at just 2 years old, a friend of the Olmstead family offered to buy one of her works to hang in his local coffee shop. After a couple of interested buyers inquired about the price of the painting, Marla's parents were shocked. Laura Olmstead, reluctant to let go of her daughter's art, set the price at $250. The offer was accepted, thus beginning Marla's lucrative art career.
Soon after her first painting sold, Marla's art was was showcased at a Binghamton, New York, art gallery run by Anthony Brunelli, a local painter. After a feature in the Press & Sun-Bulletin, the young prodigy's story made its way to The New York Times. Her reputation as a "world famous abstract expressionist" was soon cemented in the public eye.
In the following months, Marla and her family were reportedly contacted by David Letterman, Ellen DeGeneres, Oprah, and numerous television news and entertainment outlets.
Marla's Paintings Brought In Hundreds Of Thousands Of Dollars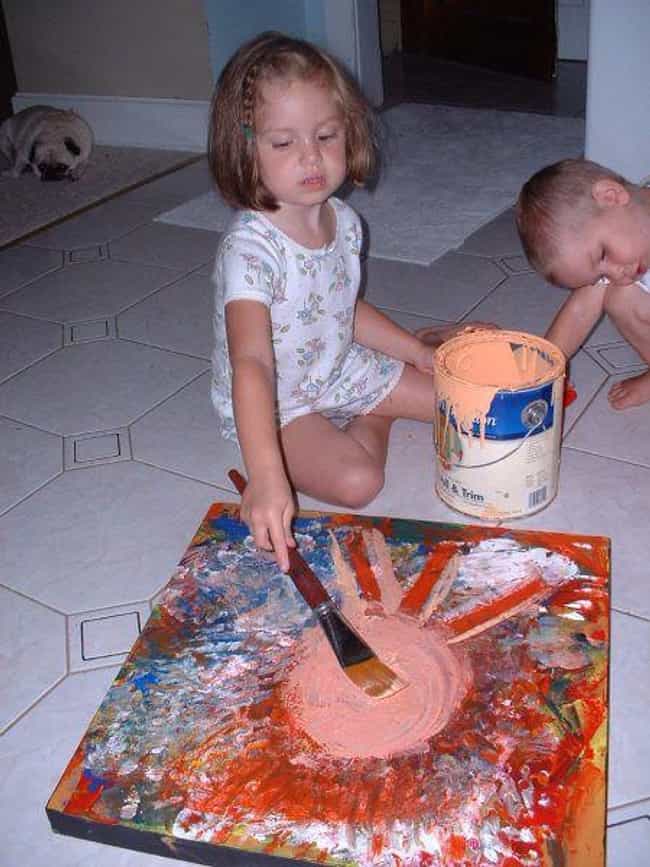 The sudden blast of widespread media exposure made the 4-year-old's abstract paintings skyrocket in market value. Collectors who owned works from prestigious adult artists such as Monet and Renoir swarmed around the signature "Marlas." Within just a few months, Marla had made over $300,000 from her paintings, though the final number remains untold.
According to her parents, all of the money went into a trust fund.
On '60 Minutes II,' A Child Psychologist First Cast Doubt On The Authenticity Of Marla's Authorship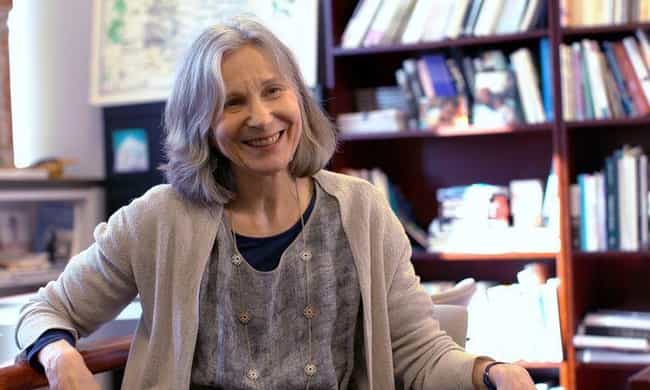 As news of Marla's artistic vision entered the mainstream media, it caught the attention of child psychologist Ellen Winner. Winner focuses on cognition in gifted and talented children, and saw a great opportunity in analyzing Marla's work.
Winner and the producers of 60 Minutes II wanted to see Marla's work in action, but the Olmstead family had concerns about Marla's performance anxiety in front of strangers. The family and Winner ultimately agreed to insert a hidden camera in Marla's painting room, and Winner was surprised by the results.
While Marla did work on a painting until completion, the psychologist was not convinced the final piece matched the style of those being sold for thousands of dollars. She said:
This is eye-opening to me to see her painting, because she isn't doing anything that a normal kid wouldn't do. She's just kind of slowly pushing the paint around. I expected to see a child feverishly and intensively working at her canvas and filling up space.
In addition to the concerns about Marla's technique, Winner was also skeptical of Mark Olmstead's involvement in the process. On the tape, he can be heard coaching Marla through the painting process, telling her which colors to use and where. There were times when Marla clearly wasn't interested in painting any more, but continued when urged by her father.