Entertainment
My Top 20 Terry Pratchett Books

My top 20 favorite Terry Pratchett books of all time. These are the twenty I had the most fun reading and rereading.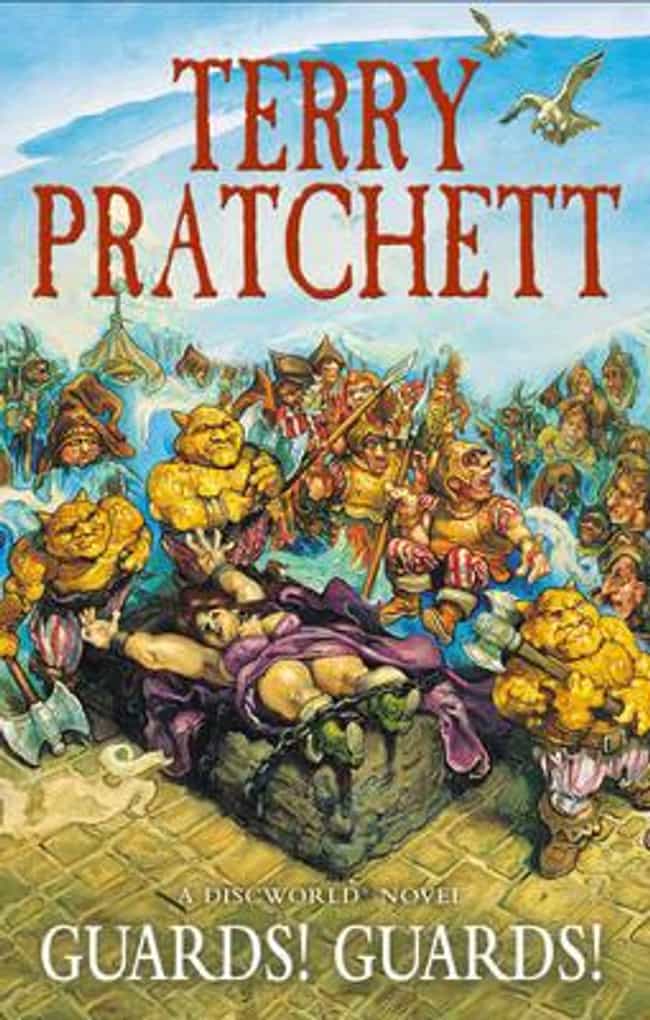 Guards! Guards! is the eighth Discworld novel by Terry Pratchett, first published in 1989. It is the first novel about the Ankh-Morpork City Watch. The first Discworld computer game borrowed heavily from Guards! Guards! in terms of plot. ...more on Wikipedia
Author: Terry Pratchett
First Published: 1989
Genres (Book): Speculative fiction, Fiction, Comedy, Science Fiction, Fantasy
Original Language: English Language
see more on Guards! Guards!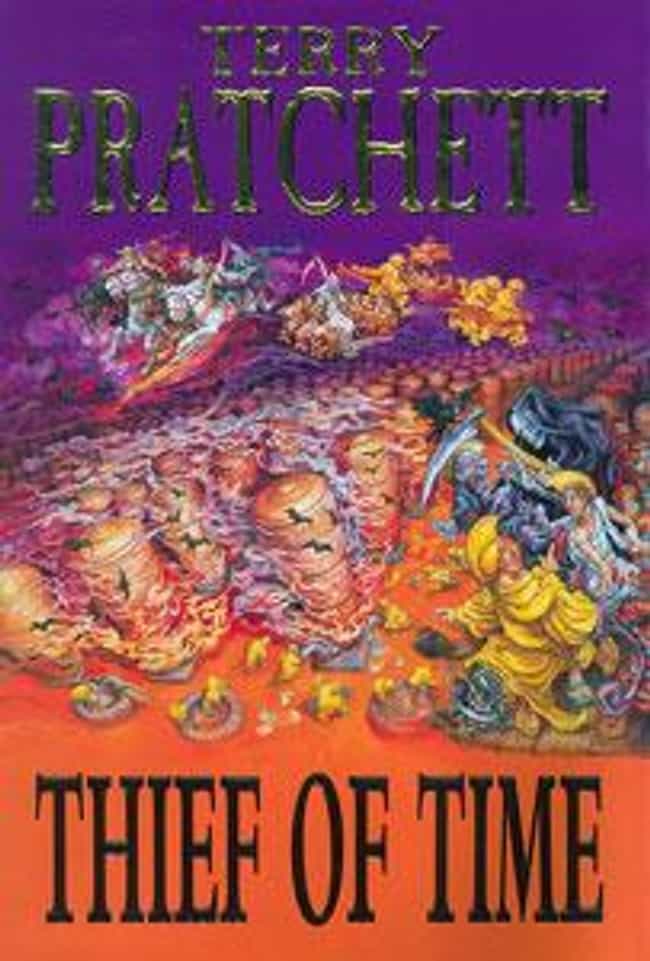 Thief of Time is the 26th Discworld novel written by Terry Pratchett, a 2002 Locus Award nominee. It was the last Discworld novel with a cover by Josh Kirby. ...more on Wikipedia
Author: Terry Pratchett
First Published: 2001
Genres (Book): Speculative fiction, Fiction, Science Fiction, Fantasy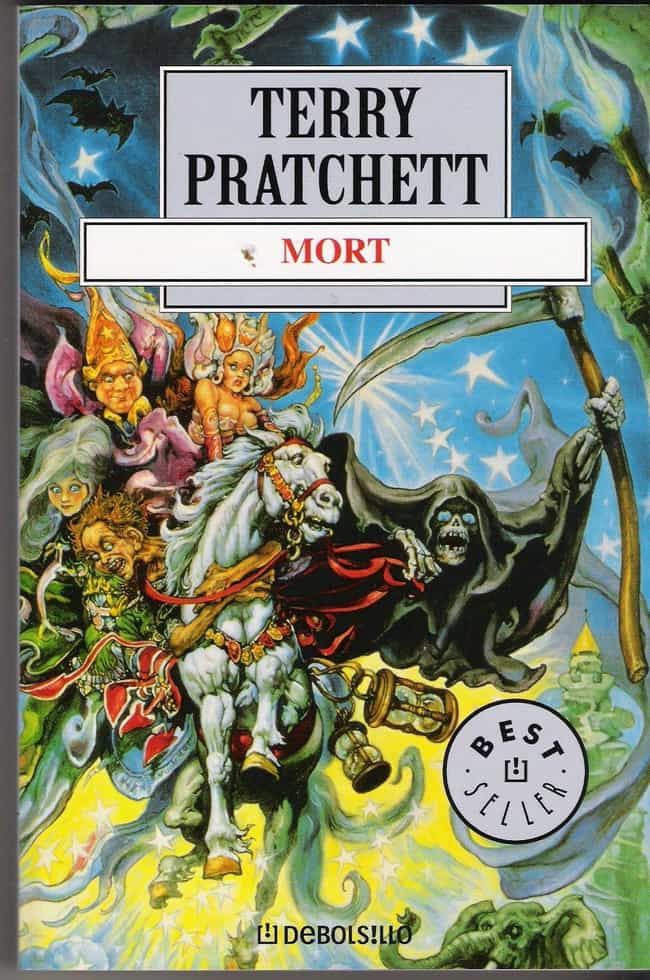 Mort is a Discworld novel by Terry Pratchett. Published in 1987, it is the fourth Discworld novel and the first to focus on the character Death, who only appeared as a side character in the previous novels. The title is the name of its main character and also a play on words: in French, mort means "death", so the French language edition is titled Mortimer. In the BBC's 2003 Big Read contest, viewers voted on the "Nation's Best-loved Book"; Mort was among the Top 100 and chosen as the most popular of Pratchett's novels. ...more on Wikipedia
Author: Terry Pratchett
First Published: 1987
Genres (Book): Speculative fiction, Fiction, Science Fiction, Fantasy
Original Language: English Language
see more on Mort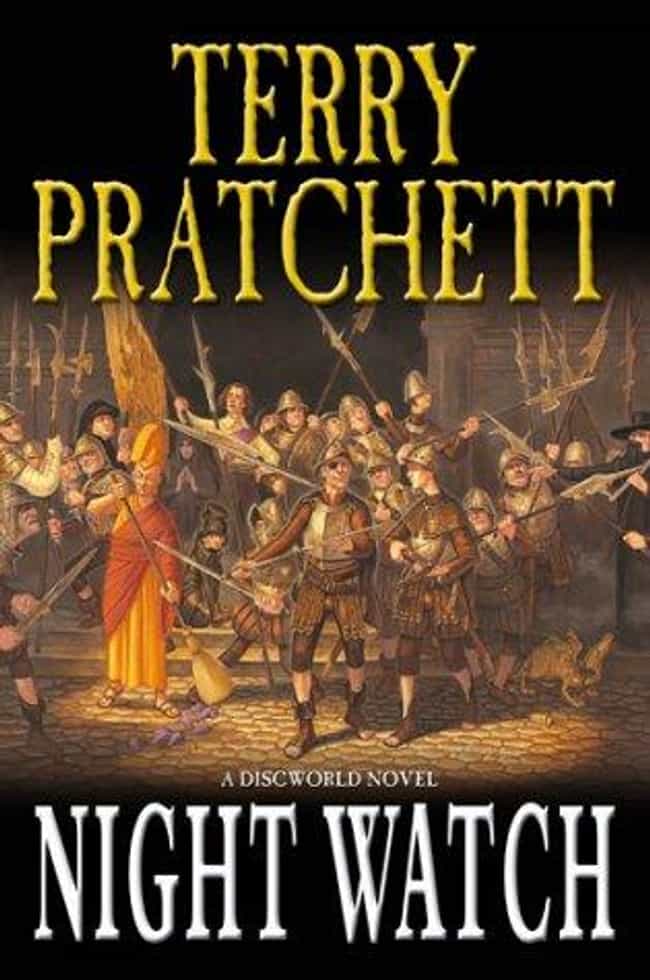 Night Watch is the 29th novel in Terry Pratchett's Discworld series, published in 2002. The protagonist of the novel is Sir Samuel Vimes, commander of the Ankh-Morpork City Watch. A five-part radio adaptation of the novel was broadcast on BBC Radio 4. Night Watch placed second in the annual Locus Poll for best fantasy novel. ...more on Wikipedia
Author: Terry Pratchett
First Published: 2002
Subjects: Epic film, Time travel
Genres (Book): Speculative fiction, Fiction, Science Fiction, Fantasy
see more on Night Watch