Updated June 14, 2019
132 votes
104 voters
33.2k views
7 items
List Rules Upvote your favorite recipes
Nando's recipes - the easy way to prepare the best dishes from the Nando's menu. These are copycat recipes, not necessarily made the same way as they are prepared at Nando's, but closely modeled on the flavors and textures of Nando's popular food, so you can bring the exotic tastes of one of the top restaurant chains in the world to your own table for a fraction of the cost.
Tracing its origins to a South African dining group, Nando's is famous for its Peri-Peri marinades and its chicken dishes. The restaurant chain is present in thirty countries on five continents and has expanded to sell its world-renowned sauces in supermarkets as well.
From Red Lobster Cheddar Bay Biscuits to Buffalo Wild Wings hot sauce, chain and franchise restaurants are popular destinations around the world. Eating out too frequently can be costly, not to mention that it's hard to control portion size, ingredients, or the style of cooking to suit your preferences.
Nando's recipes on your own allows you to save money while enjoying your favorite menu items from the casual dining spot. This list collections the best copycat Nando's recipes from around the Web.
Crunchy PERi-PERi Garlic Chicken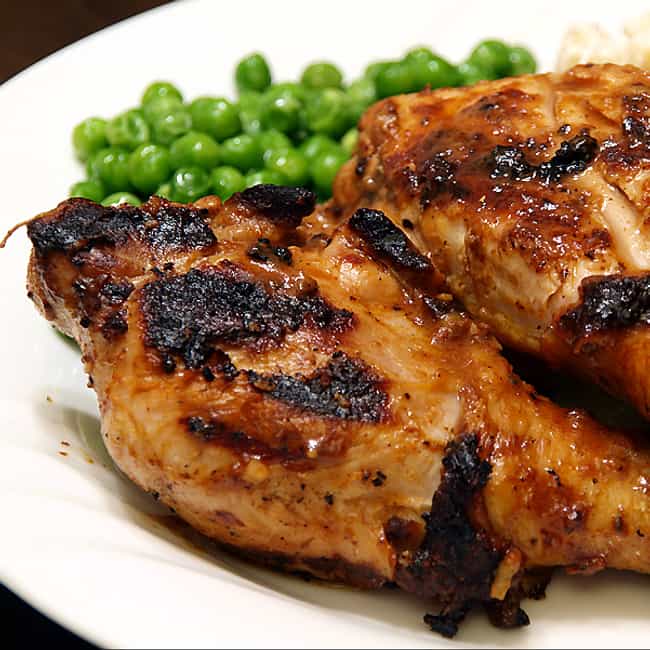 4 Skinless chicken breasts, flattened
10 Cracker biscuits
Zest and juice of 2 lemons
40g Butter
15ml (1 tbsp) Flat leaf parsley
Salt and freshly ground black pepper to taste
45ml (3 tbsp) Cake flour
45ml (3 tbsp) Nando's Garlic Peri-Peri Sauce
2 Eggs
- Preheat oven to 180°C.
- Mix cream crackers, lemon zest and juice, butter, parsley and a pinch of salt and pepper in a food processor until mixture is very fine; pour cracker mixture onto a plate.
- Sprinkle flour onto a second plate.
- Beat eggs and Nando's Garlic PERi-PERi Sauce together.
- Dip each chicken breast into the flour until both sides are completely coated then
- Dip into egg mixture until covered and then into cracker mixture; press mixture onto breasts to stick.
- Place chicken on a baking tray; bake in oven for 15-20 minutes.
- Leave breasts whole or slice in strips; drizzle with lemon juice. Serve with potato chips.
Stuffed PERi-PERi Chicken Breasts with Mozzarella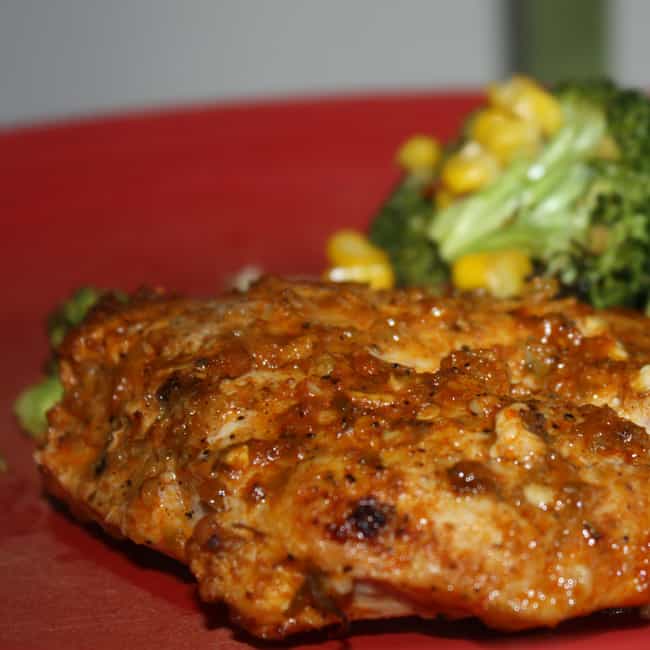 500g Chicken breast fillets ( 6 fillets)
100g Grated Mozzarella
70ml Nando's Sun-dried Tomato and Basil Marinade
125ml (1/2 cup) Fresh breadcrumbs
10g Crushed garlic
15ml (1tbsp) Olive oil
Sauce:
180ml Nando's Sun-Dried Tomato and Basil Marinade
60ml Fresh cream
- Mix mozzarella and breadcrumbs with Nando's Sun-dried Tomato and Basil Marinade.
- Slit a pocket into each of the chicken breasts; stuff with cheese and marinade mix.
- Heat olive oil in a frying pan.
- Add garlic and chicken breasts; fry until golden on both sides.
- Reduce heat and fry for 10 more minutes; turn chicken frequently until cooked through.
- Prepare sauce by mixing the rest of Nando's Sun-dried Tomato and Basil Marinade with cream and heat in the microwave for a minute.
- Serve chicken on a bed of green beans or asparagus, drizzled with sauce.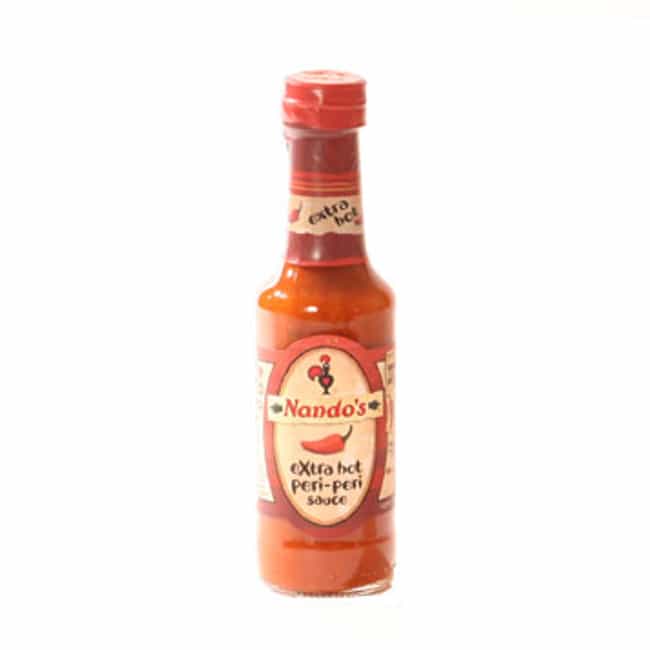 two or three fresh hot chile peppers (hot red peppers are typical; jalapeno peppers and poblano peppers are also good), chopped
four tablespoons lemon juice or lime juice (or cider vinegar)
four tablespoons oil
one tablespoon cayenne pepper or red pepper, or one tablespoon dried red pepper flakes
one teaspoon minced garlic (or garlic powder)
one tablespoon paprika
one teaspoon salt
dried or fresh oregano or parsley (or similar)
- Combine all ingredients.
- Grind using mortar and pestle; mix ingredients into a smooth paste.
- Adjust ratio of cayenne pepper and paprika to taste.
- Sauce aging: Store it in a refrigerator for a few days allows the flavor to develop.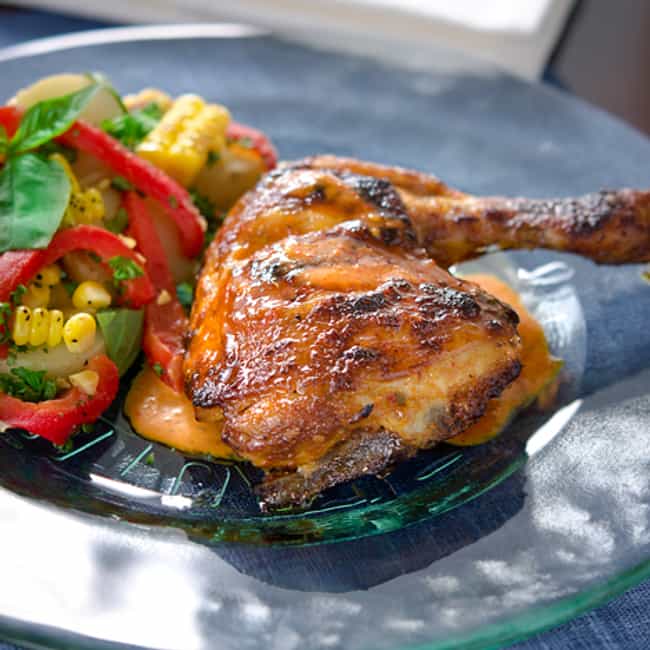 500g Stewing beef, cut into cubes
3 Fresh or dried bay leaves (optional)
2 Celery sticks, chopped
2 Medium carrots, peeled and roughly chopped
2 Medium onions, roughly chopped
30ml (2 tbsp) Olive oil
30ml (2 tbsp) Cake flour
100g Mushrooms
125ml (1 bottle) Nando's Medium PERi-PERi Sauce
1 x 400g Can tomatoes
Salt and freshly ground black pepper to taste
- Preheat oven to 180°C.
- Heat olive oil in a casserole dish over medium heat; add celery, carrots, onions and bay leaves and fry for 10 minutes.
- Add beef cubes and flour; stir.
- Add Nando's Medium PERi-PERi Sauce, mushrooms and tomatoes.
- Bring stew to boil and move casserole dish to the oven; cook for 2.5-3 hours.
- Remove bay leaves; season with salt and pepper.
- Serve with cous cous or a starch of your choice.