Attractions

List of Famous Nanjing Buildings & Structures

List of the famous landmarks that make up the Nanjing skyline, listed alphabetically with photos when available. Nanjing architectural landmarks as well as other major buildings, dwellings, and other structures in Nanjing are included on this list. Information about these Nanjing buildings is included on this list, such as when the building first opened and what architectural style it falls under. List includes both new buildings in Nanjing and older historic landmarks.
Use every item on this list for yours, from Zifeng Tower to Nanjing Yangtze River Bridge.
This list answers the question, "What are the most famous buildings in Nanjing?"
This is a good reference for research into the historical architecture in Nanjing. Famous architectural houses within the city of Nanjing are included as well, sometimes by address, other times listed by the name of the original home owner.
Jinling Hotel Nanjing is a hotel in Nanjing, China, located near the city's Xinjiekou district. "Jinling" is an old name for Nanjing which is often used to refer to the city in a poetic context. The hotel was Nanjing's first modern hotel and is still often regarded as the pre-eminent five-star hotel in Nanjing. Jinling Hotel was the highest building in China. The hotel also has nine restaurants of differing cuisine types. ...more on Wikipedia
City/Town: Nanjing, China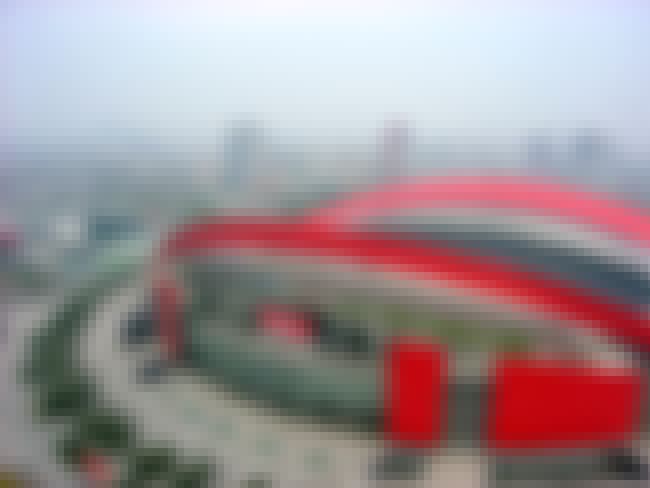 The Nanjing Olympic Sports Centre is located in Nanjing Hexi New City, covers an area of 89.6 hectares, with a total construction area of about 401,000 square meters. As the main venue of the 2014 Summer Youth Olympics and of the 10th National Games of the People's Republic of China, the Nanjing Olympic Sports Center, Jiangsu Province, the largest since the founding of the social utility projects, is also a period of 15 construction projects in Jiangsu, one of large-scale government investment. The 4 billion yuan RMB Olympic standard complex was designed by International Sports Architecture practice Populous. The Olympic Park includes 61,443 seat multi-use stadium, 13,000 seat Gymnasium, ...more on Wikipedia
City/Town: Nanjing, China
Architecture Firm: Populous
Created By: Populous
see more on Nanjing Olympic Sports Center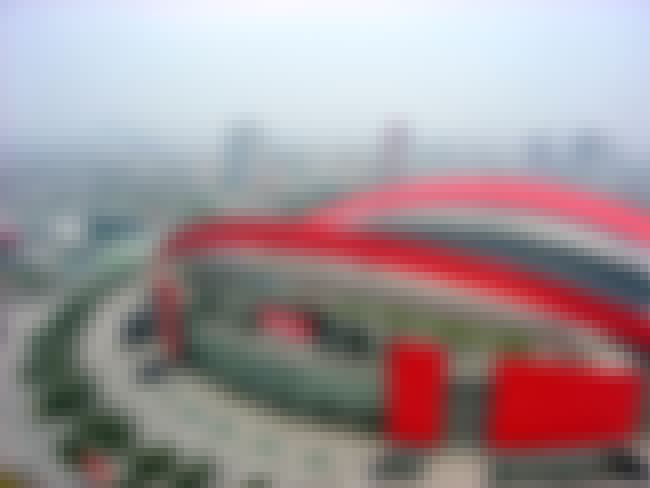 3
Nanjing Olympic Sports Center Gymnasium
The Nanjing Olympic Sports Center Gymnasium is an indoor arena in Nanjing, China. The arena used mainly for indoor sports such as basketball and figure skating. The facility has a capacity of 13,000 people and was opened in 2005. It is located near Nanjing Olympic Sports Center. ...more on Wikipedia
City/Town: Nanjing, China
Architecture Firm: Populous
Created By: Populous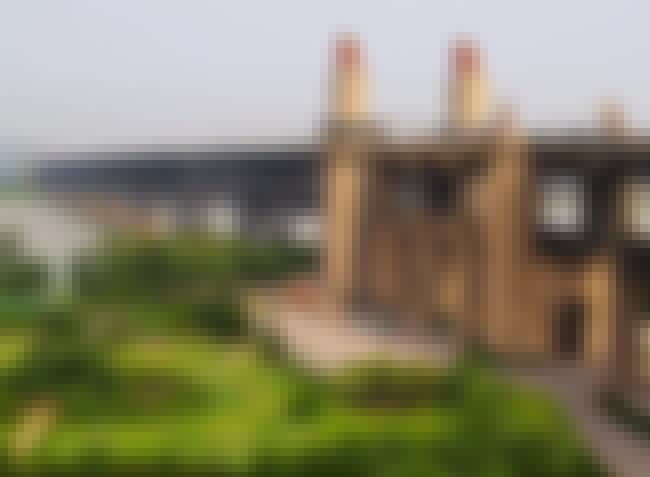 4
Nanjing Yangtze River Bridge
The Nanjing Yangtze River Bridge is a double-decked road-rail truss bridge across the Yangtze River between Pukou and Xiaguan in Nanjing, China. Its upper deck is part of China National Highway 104, spanning 4,588 metres. Its lower deck, with a double-track railway, is 6,772 metres long, and completes the Beijing-Shanghai Railway, which had been divided by the Yangtze for decades. Its right bridge consists of nine piers, with the maximum span of 160 metres and the total length of 1,576 metres. The bridge carries approximately 80,000 vehicles and 200 trains per day. The bridge was completed and open for traffic in 1968. It was the third bridge over the Yangtze after the Wuhan Yangtze River ...more on Wikipedia
City/Town: China