Bridges
The Coolest Natural Bridges Built by the Earth
875 votes
225 voters
16.7k views
27 items
Some of us are just too busy to really appreciate nature, but have you ever taken a step back to see what natural wonders the world has to offer? Have you ever truly thought about the massive power nature has over us? There are many amazing and beautiful sites to see out in the world, and a lot of them occurred without human interference. Maybe the coolest and most gorgeous natural phenomenon is the non-man-made bridge! They may not be the first thing that comes to mind, but trust me - they are impressive. On this list of the coolest natural bridge pictures, you will see amazing structures from all over the world. You may just catch the traveling bug!
Take a look at this list of the coolest natural bridges built by nature and see what the world has to offer. These structures are made from all kinds of natural elements like sandstone, limestone, and even the roots of trees. The difference between a natural bridge and an arch is that a bridge has been formed by a flowing water source --- usually a river, creek, waterfall or ocean. Some are rocky, some are smooth, but all of them are incredible.
The pictures we have gathered are truly a great site to see. From tree bridges to sea bridges, make sure to vote up the nature bridges that are the most amazing to you.
Lush Green Bridge in Oregon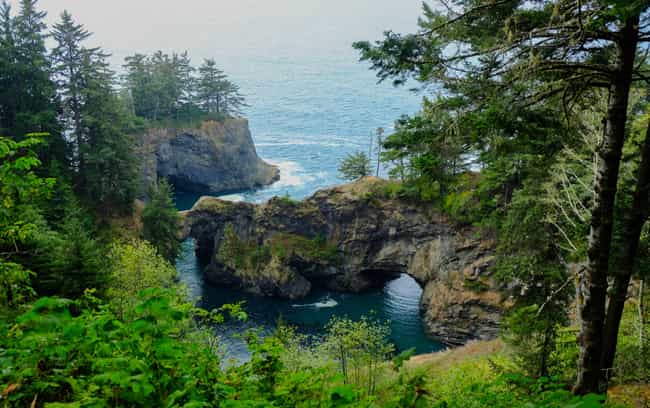 This bridge is located on the Oregon coast and is rare since it features twin openings.
Source/Photo:
Reddit User cwu225

Is this cool?
This Rainbow Bridge in Utah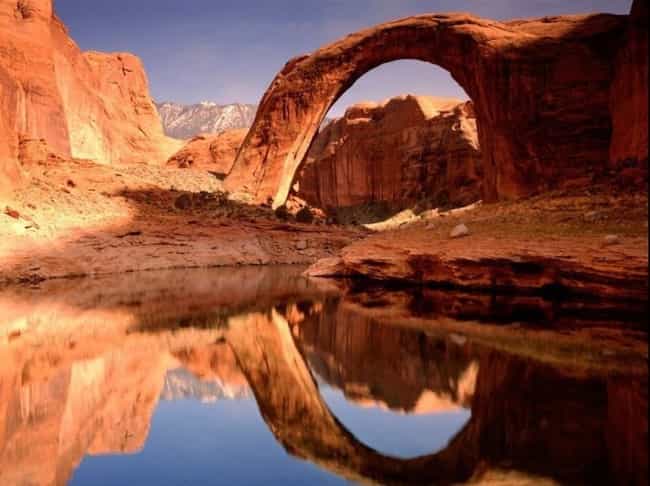 The Rainbow Bridge is located in Oliato, Utah. It is made from sandstone and is 290 feet tall.
Source/Photo:
Huffington Post

Is this cool?
This Magical Bridge in China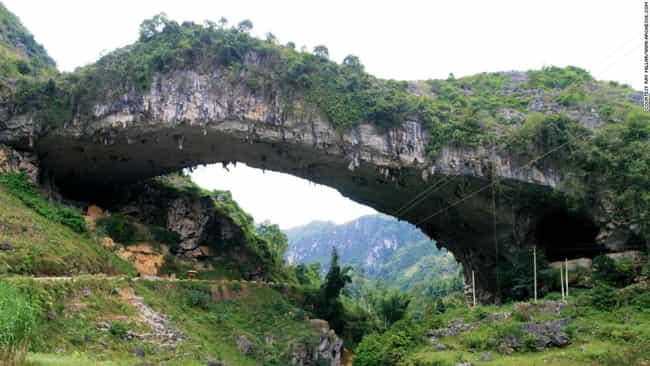 The Fairy Bridge is located in China and has the longest span of any natural bridge in the world.
Source/Photo:
CNN

Is this cool?
This Half-Forest, Half-Stone Bridge in China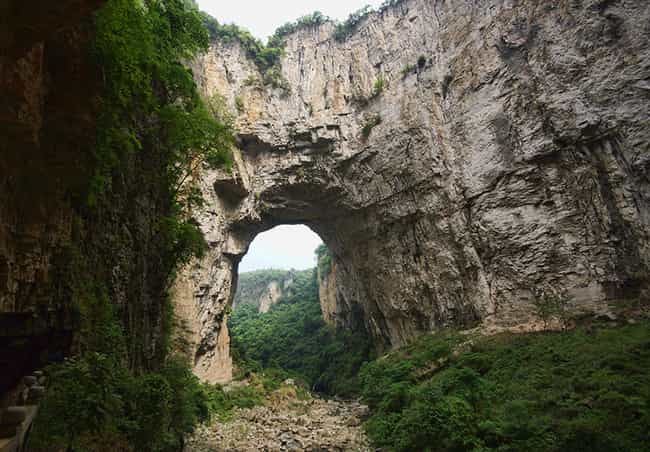 The Zhijin Natural Bridge in Guizhou Province, China is made of limestone and spans 340 feet.
Source/Photo:
Gunter Welz

Is this cool?