Tattoos

NBA Players with the Worst Tattoos

6.4k votes
779 voters
76k views
39 items
List Rules Upvote the ugliest, most unfortunate ink on these basketball stars.
There is no shortage of examples of NBA players with bad tattoos as the league is stocked with players who attempt express themselves through their ink. There are many beautiful athlete tattoos with special meaning behind them and those should be applauded. There are also a ridiculous amount of hideous tattoos that have no place on anyone's body, especially an NBA star who is showing off a large portion of his body every time he goes to work.
Chris "Bird Man" Andersen, J.R. Smith, and DeShawn Stevenson are just a few of the NBA players with ink from head to toe and let's just say it wouldn't have been a bad idea for them to pass on a couple of their ideas for body art, or maybe ask a trusted friend what they thought first.
Some examples of the terrible ink seen across the NBA include a suicidal cartoon character, Abraham Lincoln's face, misspelled words, and a plethora of tattoos that were lost in translation. "Demon Bird Mothballs," or "Man who Sells Coffins," are just a couple of the poorly conceived Chinese character tattoo ideas dreamed up by some of the NBA's stars. It's safe to say that it's best to do a little research before putting symbols from a far away culture permanently on your body.
Which of these basketball players has the worst tattoos in the NBA? Cast your votes now!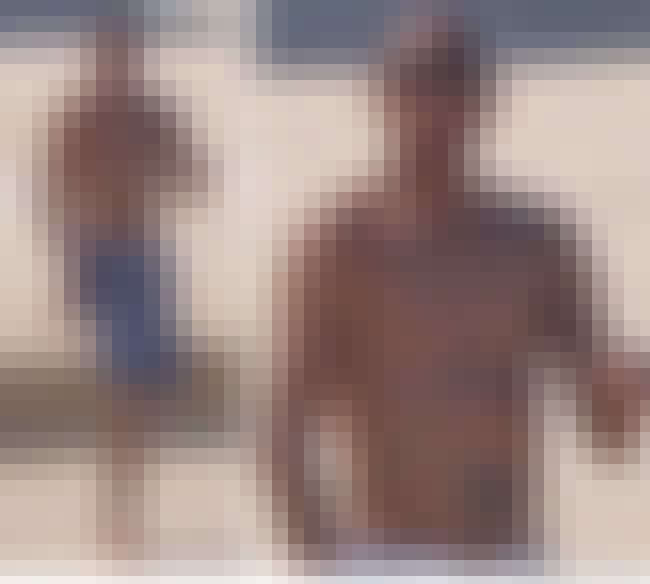 Reggie Miller was a great NBA player in his day and, luckily, NBA players wear jerseys. Miller either got a tattoo of bushes or a sun burst around his belly button and now that he isn't always wearing a tank, we get to see it. Regardless of what it is, it is not a good look for the all-time great.
Also Ranked
#39 on The Best NBA Players of the Decade
#38 on The Top NBA Players Of All Time
#29 on The Greatest Offensive Players in NBA History
#7 on The Best NBA Players with No Championship Rings

Is this the worst?
see more on Reggie Miller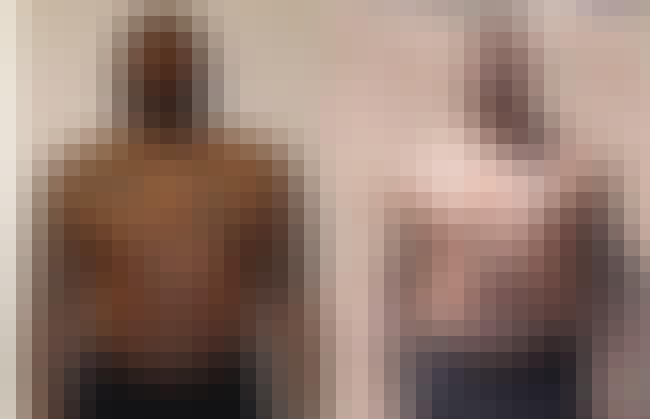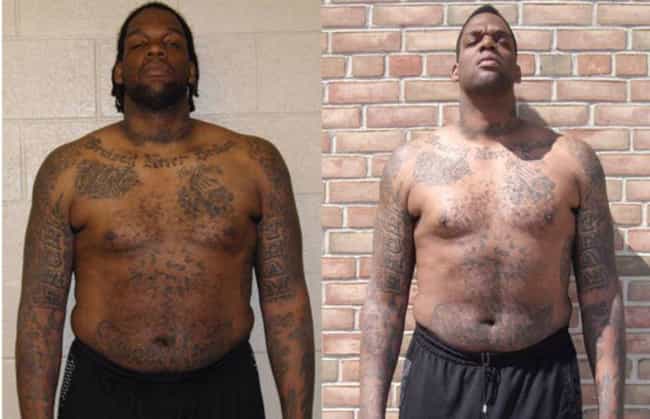 Maybe it's the random scribbles on his stomach that look like patchy body hair or maybe it's the ink around his lower neck, which looks like a collar. Whatever it is, it isn't good.
Also Ranked
#89 on The Greatest Out of Shape Athletes in Sports
#69 on The Greatest Chicago Bulls of All Time
#17 on The Biggest First Round NBA Draft Pick Busts


Is this the worst?
see more on Eddy Curry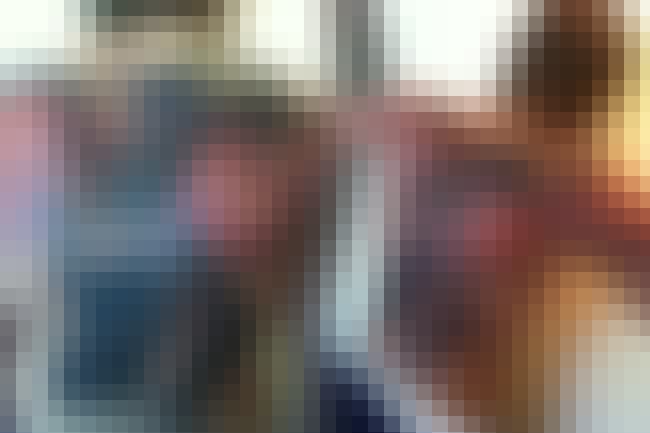 For a first tattoo, Andrei Kirilenko sure went all out. His back is literally covered in a massive cartoon rendering of a deadly dragon. Apparently he is in the process of getting it removed, which could take years. In the meantime, let's hope he learned to dip his toes in the water before jumping.
Also Ranked
#86 on The Best NBA Players of the Decade
#28 on The Best NBA Player Nicknames
#15 on The Best European NBA Players of All Time
#22 on The Best Foreign NBA Players of All Time

Is this the worst?
see more on Andrei Kirilenko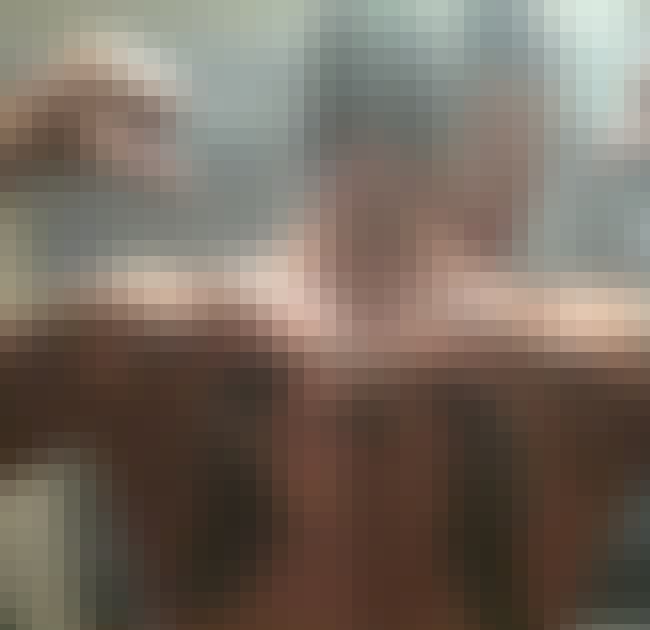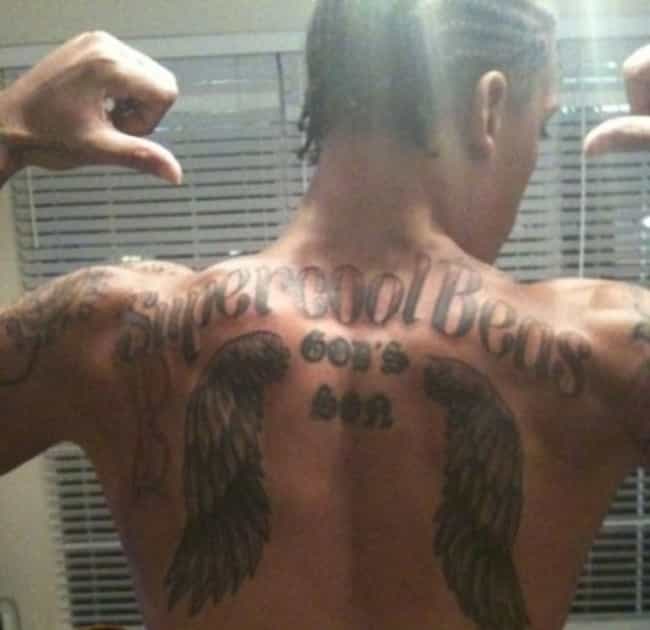 Michael Beasley has always shown a knack for making decisions that might not be looked upon so favorably down the line. This is one of them. "Super Cool Beas" is inked across his shoulder blades.
Also Ranked
#74 on Who Will Be The 2019 NBA MVP?
#15 on The Most Hated Active NBA Players
#90 on The Best Small Forwards of All Time
#28 on Who Will Be The 2019 NBA Sixth Man Of The Year?

Is this the worst?
see more on Michael Beasley