Bands/Musicians

The Best Nederbeat Bands/Artists

74 votes
33 voters
4.4k views
11 items
Nederbeat artists list, with photos, ranked best to worst by votes. List of good nederbeat bands includes a filter so you can sort by the groups's label and what albums they've put out. This list of the top nederbeat bands in the world includes all musicians who have released recordings that have gotten distribution, and is an up-to-date list. Nederbeat groups and artists are shown below along with any additional genres in which their music belongs. If available, you can also see information about where all nederbeat bands on this list got started. These are truly the greatest nederbeat bands of all time, since the most famous nederbeat artists ever are listed, and the order is decided by actual fans of the best nederbeat music.
You can click on the nederbeat band names to see more information about that particular notable nederbeat group. If they're near the top of the best nederbeat artist list, though, then they should have at least some information available. All the top nederbeat bands named on the list also have discographies on their pages if you click on the nederbeat band names themselves.
This list features Shocking Blue, Golden Earring and more. Downvote your least favorite artists to see them go down to the bottom of the list where no one will ever see them. List includes choices like The Outsiders and Q65 so that if you care about this subject, you can vote on at least one thing.
All important, significant and iconic names in nederbeat music history deserve your votes, so make sure to choose wisely. You can only vote once on this list.
The list includes all new nederbeat bands, and if there are any missing on the list, you can always add them yourself. Just make sure they aren't already on the list and check your spelling, because this is already an accurate compilation of the best examples of nederbeat, as well as a good place to start if you're asking yourself, or friends, exactly how to get into nederbeat music. Especially since the bands at the top of the list will at the very least be the best choices if you're looking for a list of good nederbeat bands with which to start out. No point in listening to them if they aren't actually good or even half-way decent nederbeat bands.
This list answers the questions "who are the best nederbeat bands of all time?" and "who is the greatest nederbeat musician ever?"
If you know enough about the genre, please vote based on the quality of the band's music instead of just voting for the most popular nederbeat bands that you might've heard of, but not really listened to closely enough to cast an informed vote.
You can change the order of the list by posting the list to your Tumblr so that they can vote too. (11 items)
The Outsiders were a Dutch band from Amsterdam. Their period of greatest popularity in the Netherlands was from 1965–67, but they released records until 1969. In recent years their legacy has extended beyond the Netherlands, and the group is today recognized as a distinctive progenitors of the garage rock genre. ...more on Wikipedia
Genres (Music): Nederpop, Garage rock, Nederbeat, Psychedelic rock
Albums: Singles A's and B's, CQ, Outsiders, Songbook, Keep on Trying, + more
Labels: Polydor Records
see more on The Outsiders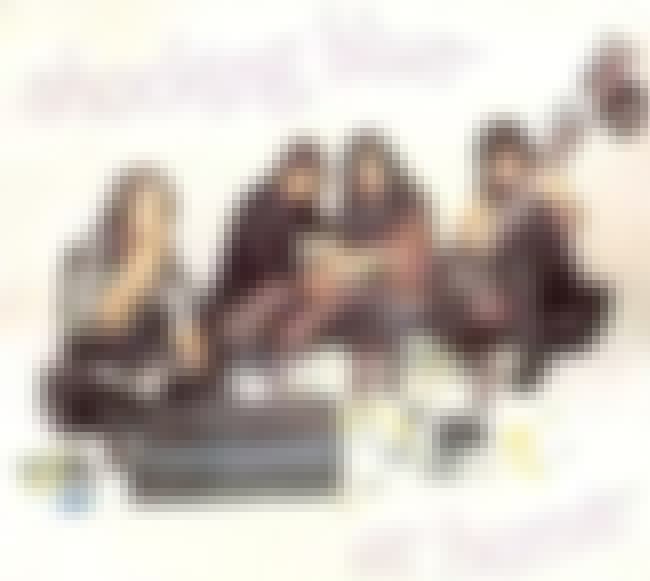 Shocking Blue was a Dutch rock band from The Hague, the Netherlands, formed in 1967. Their biggest hit, "Venus", went to No. 1 on the Billboard Hot 100 in February 1970, and the band had sold 13.5 million discs by 1973, but the group disbanded in 1974. ...more on Wikipedia
Genres (Music): Blues-rock, Nederpop, Rock music, Folk rock, Drum and bass, + more
Albums: Third Album, Beat With Us, At Home, Inkpot, Scorpio's Dance, + more
Labels: Polydor Records
Career Began: The Hague, Netherlands
Also Ranked
#14 on The Best One-Hit Wonders of the 1970s

Agree or disagree?
see more on Shocking Blue
Q65 was a Dutch Garage rock/Psychedelic rock/Rhythm and blues group formed in 1965 and categorised in the Netherlands as being part of the Nederbeat genre. ...more on Wikipedia
Genres (Music): Rock music, Garage rock, Pop rock, Nederbeat, Psychedelic rock
Albums: Singles A's & B's, The Complete Collection, Afghanistan (Negram Years 1970-71), Revolution, Revival, + more
Labels: Decca Records
Career Began: The Hague, Netherlands
Cuby + Blizzards – also known as Cuby & the Blizzards are a Dutch blues group, founded in 1964 by vocalist Harry Muskee, and guitarist Eelco Gelling. During the 1960s, the band's mixture of sound, drawing upon a variety of genres which included blues and rock and roll, gave them a pioneering sound which was completely different from any other Dutch band in the same time period, using the name Peter & the Blizzards. The spelling of the name varies, with 'Cuby' also written as 'QB' and the ampersand also written as 'and' or '+' and the 'and' sometimes left out. The spelling 'Cuby + Blizzards' was used on the first albums. ...more on Wikipedia
Genres (Music): Blues-rock, Nederbeat
Albums: 35 Jaar - Blues Traveller, Collected, Groeten uit Grollo, Trippin' Thru a Midnight Blues, Live in het oude Luxor, + more