Entertainment
The Cast Of 'Ned's Declassified School Survival Guide': Where Are They Now?

Ned's Declassified School Survival Guide has been off the air since June 8, 2007, and the cast and crew have all since moved on with their lives. The Nickelodeon show ran for three seasons, giving adolescents everywhere a heavy heaping of tips from Ned's trusty guide. Unfortunately, Ned hasn't shared any new tips in a while, and the Survival Guide is gathering dust. If you're feeling a little nostalgic for the classic middle school sitcom, this guide to the show's former stars is just what you need.
Fans will be happy to know the real-life actors are still doing their thing years after their TeenNick series heyday. If you've been wondering what Moze has been up to or wishing you could watch Cookie burst into song, look no further than this list. Get ready for a blast from the past with a dose of the present, because the cast of Ned's Declassified School Survival Guide has been up to quite a lot since the show ended.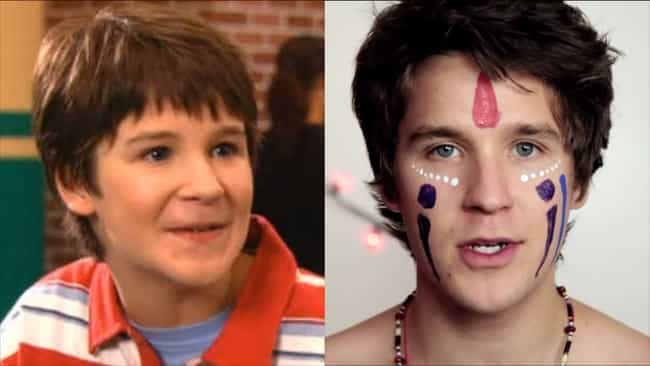 Devon Werkheiser has been busy since middle school. He is still most recognized for his role on Ned's Declassified, but he's been acting consistently since the show ended, and had a recurring role on Greek. He's also a musician and releases music on his own label, Werkharder Records. In 2017, Werkheiser fielded questions from the public as part of a Reddit AMA (Ask Me Anything). He revealed his first major purchase after landing the role of Ned was a Taylor guitar he considers his "most prized possession."
When asked how his experience on Ned's Declassified affected his life, he replied, "I'm grateful for where I am now. All the fans of Ned's are great and have a lot of love for the show. I still had enough anonymity to be able to experience being a teenager and young adult. Going to music festivals. Traveling. Without feeling in the public eye. I had room to grow up up and make mistakes."
Age: 28
Birthplace: Georgia, USA, Atlanta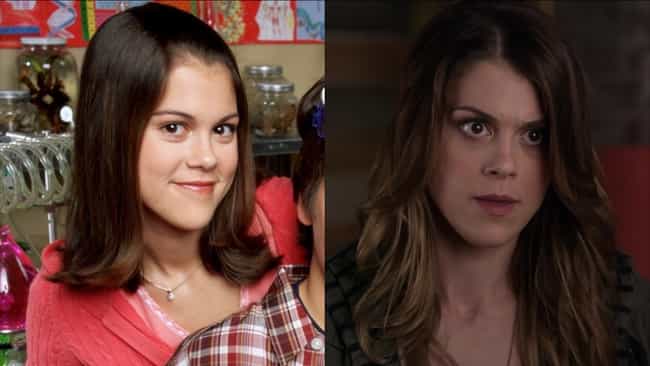 Lindsey Shaw, who played Moze on Ned's Declassified, has had a solid career in television. She had a recurring role on Pretty Little Liars and has also had significant parts on Aliens in America and the TV reboot of 10 Things I Hate About You.
She's also appeared in numerous other shows and TV movies.
Age: 30
Birthplace: Lincoln, USA, Nebraska
Daniel Curtis Lee Landed A Role On 'Glee' And Plays On A Celebrity Basketball Team
Since playing Cookie on Ned's Declassified, Daniel Curtis Lee has remained active in Hollywood. He appeared in several episodes of Glee and played Kojo on Zeke and Luther.
Lee is a member of the Hollywood Knights celebrity basketball team and is also a rapper.
Age: 27
Birthplace: Jackson, Mississippi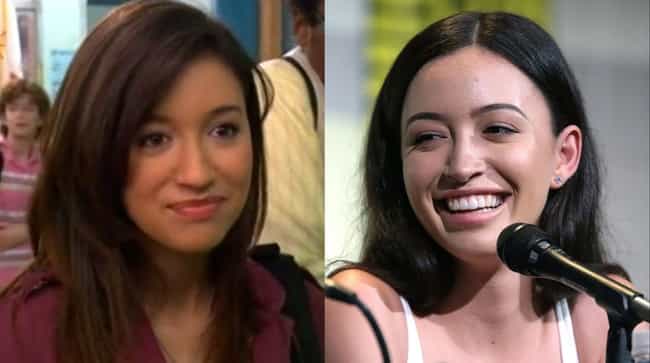 Christian Serratos may be a big star now, but most still remember her as Suzie Crabgrass from Ned's Declassified. Since the show ended, Serratos has scored major roles like Angela from the Twilight series and Rosita from The Walking Dead.
When asked about her role as a Latina actress on a major show like TWD, Serratos told ET Online, "I love holding it down for the Latinas. It's cool because, I don't know, there's a few, but there's not many Latin women in comics and I think it's probably a bucket list thing for me... I love this show. I think it's going to go down in history as where I learned the most, kind of where I figured myself out. I'm just really proud that I got to be a part of it, and proud that I'm still here."
Age: 28
Birthplace: Pasadena, California, United States of America