Entertainment
The Best Need for Speed Movie Quotes

Updated August 15, 2019
202 votes
118 voters
43.5k views
10 items
Here are the best Need for Speed quotes, bringing the popular Electronic Arts video game franchise to the big screen in this highly anticipated action movie. Directed by Scott Waugh, George Gatins penned the screenplay which was inspired by the auto racing franchise of the same name. Need for Speed raced into theaters on March 14, 2014.
In Need for Speed, rival racers Tobey Marshall (Aaron Paul) and Dino Brewster (Dominic Cooper) are involved in a street race that goes horribly wrong and kills mutual friend Little Pete (Harrison Gilbertson). Dino flees the scene leaving Tobey there to take the blame. Additionally, Dino uses his abundant wealth to frame Tobey for Pete's death which sends Tobey to prison for two years.
After Tobey is released, he is determined to get revenge on Dino and sets his sights on a big race across the country to do just that. With his love interest/exotic car dealer friend Julia (Imogen Poots) riding shotgun, Tobey and Dino embark on the high-speed race for the ultimate bragging rights. Kid Cudi, Ramon Rodriguez, Rimi Malek, Dakota Johnson and Michael Keaton co-star in this racing thriller.
Vote for your favorite Need for Speed lines below, and if you liked this 2014 flick, be sure to check out the best quotes from 300: Rise of an Empire, Monuments Men, Winter's Tale, RoboCop (2014), The Lego Movie, Jack Ryan: Shadow Recruit, The Wolf of Wall Street, Anchorman 2: The Legend Continues, Her, American Hustle, 12 Years a Slave, and Frozen.
Tobey Marshall Racing the Chariot of the Gods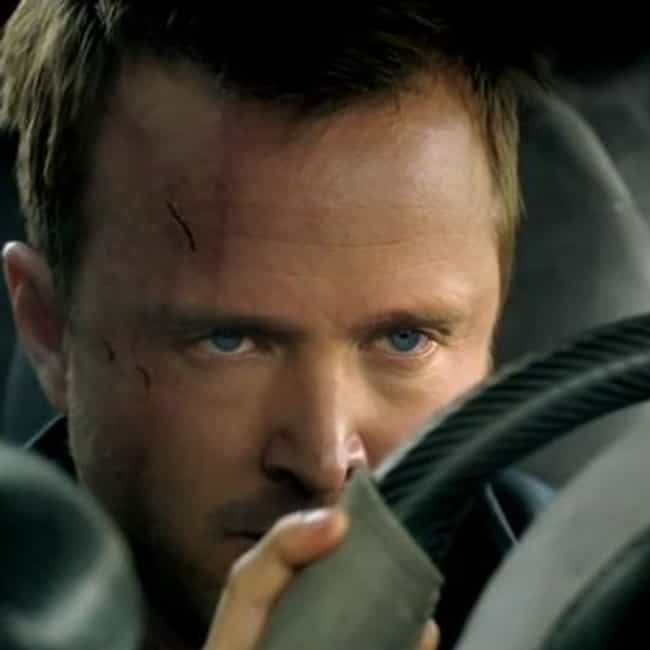 Monarch: "Racing is an art but racing with passion, that's high art, and I think that's Tobey Marshall racing the chariot of the gods."
Monarch is quite the expert on street racing and knows a good driver when he sees one. For Monarch, Tobey is just that.
Should this be higher or lower?
Tobey Marshall: "I spent two years thinking about one moment. He set me up. In our world, you always go back. He just left him there. That's what I can't forgive."
Tobey talks about the baggage of his friend Pete's death that he keeps with him two years after the incident that left Pete dead and put him in jail. Tobey knows he was set up for Pete's death and it's time to get revenge.
Should this be higher or lower?
Love, Vengeance, Motor Oil
Monarch: "I can feel love, vengeance, motor oil all swirling together."
Monarch feels the energy in the air. It's the delicate balance of love, vengeance and motor oil that, to him, makes the perfect road race (not to mention movie or video game premise).
Should this be higher or lower?
Answer for What You've Done
Tobey Marshall: "You're going to have to answer for what you've done… We'll settle this behind the wheel."
Tobey knows Dino framed him for Pete's death and is now out of prison and back to hold Dino responsible. Tobey wants to settle things behind the wheel and that's exactly what's going to happen.
Should this be higher or lower?