Entertainment
A Complete Timeline Of Neil Patrick Harris And David Burtka's Relationship

Fans can't get enough of Hollywood power couple Neil Patrick Harris and David Burtka. Not only have the two built successful careers for themselves, but they are even better together. Both are known for their humorous and relaxed natures, and they always seem to be having the time of their lives when they are at each other's side. The actors became a couple back in 2005, but they didn't share the details of their relationship with the world until Neil Patrick Harris was ready to come out as a gay celebrity in 2006.
Since then, Burtka and Harris have gotten married and started a family. They had their twins, Gideon Scott and Harper Grace, via a surrogate in 2011. Luckily for us, they seem to enjoy sharing their inspiringly sweet lives together with the world, including their love for Taco Tuesdays and, of course, Halloween. They even shared the screen on How I Met Your Mother a few times. David Burtka and Neil Patrick Harris have been together for over a decade and their journey has been a great public representation of a healthy relationship for fans everywhere.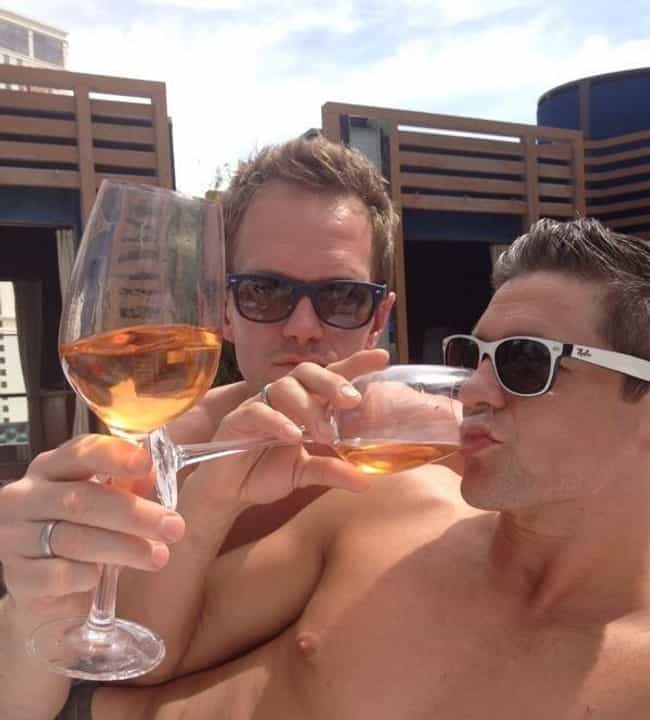 2004: The Two Meet And Harris Is Instantly Smitten
Neil Patrick Harris and David Burtka were at very different places in their lives when they met. Harris was reflecting on being single in his mid-20s and told Out:
I've never had any kind of long-term relationship. I remember thinking that the rest of my life would be solo. I wasn't weepy when I thought that - it was just a realization that I had gone this long being self-sufficient.
Burtka, on the other hand, was in a long distance relationship that was not doing very well. Burtka and Harris met through a mutual friend in New York and felt an attraction. Harris said he did not want to interfere with Burtka's relationship, so they started to spend time with each other platonically. Burtka said:
We began hanging out with other people, and we had a lunch or so, but nothing romantic. I thought he was adorable, though, with these amazing blue eyes that are just hypnotizing to me.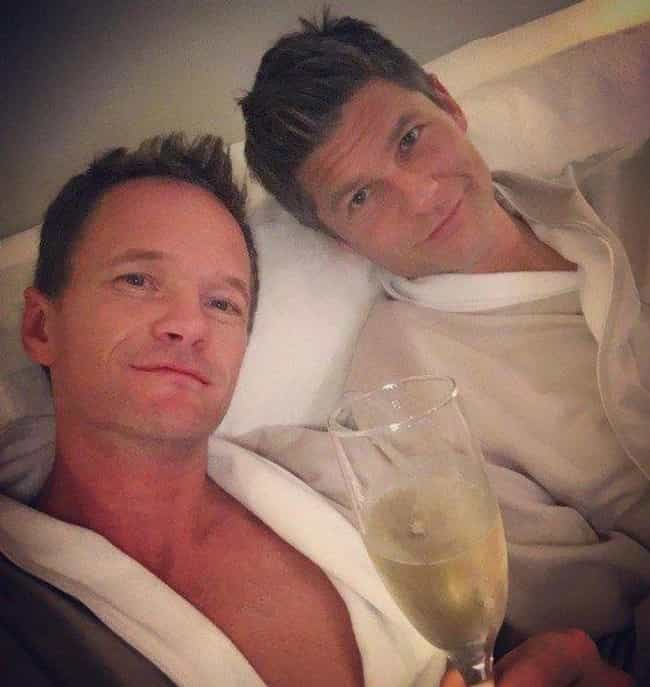 2005: They Begin Dating And Hanging Out Nightly
Burtka broke up with his boyfriend shortly after he and Harris became platonic friends. Harris and Burtka had their first date at the movies to see the film Taking Lives about a week later and the significance of their relationship to each other became clear. Burtka remembered how they "started hanging out every single night, and after three months, it was just non-stop."
They began dating exclusively soon after they realized they had deeper feelings for one another. After Harris landed the role of Barney on How I Met Your Mother in 2005, the couple moved to LA together. Harris believed the show would be "a short chapter" in his career, but they remained in California for 10 years. Though they never lost sight of their overall plan to returning to New York and raise a family.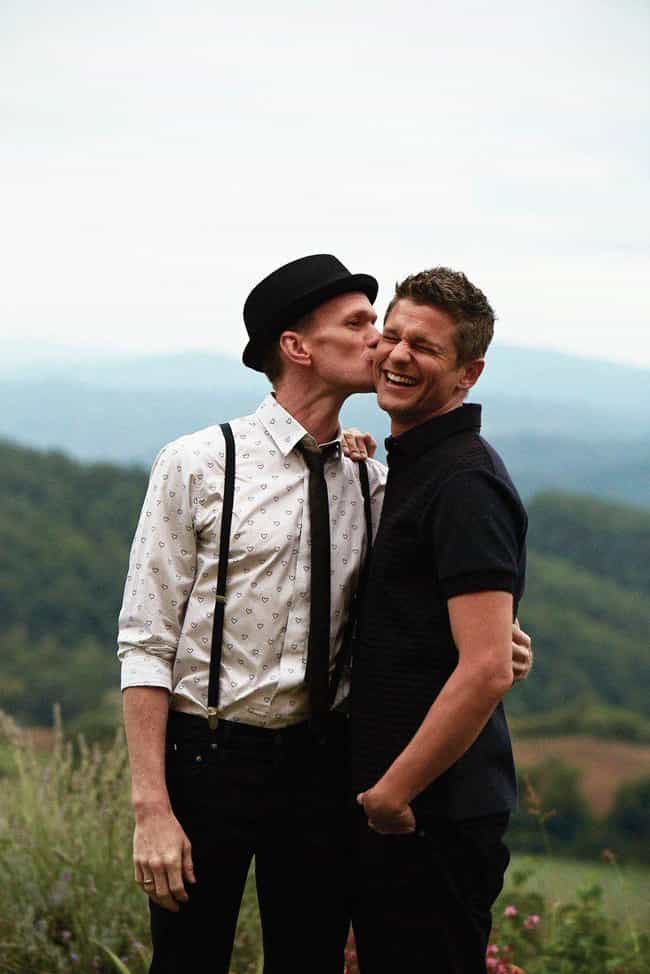 2006: Harris Comes Out Publicly
Despite being together for several years already, the couple kept their relationship to themselves since Harris had not yet come out. Speculation about their relationship arose after Burtka appeared as Scooter on How I Met Your Mother. Rumors began circulating about both their relationship and Harris's sexuality.
Harris made the decision to come out in 2006 both for his own peace and Burtka's happiness. In an interview with People, he stated, "I am happy to dispel any rumors or misconceptions and am quite proud to say that I am a very content gay man living my life to the fullest and feel most fortunate to be working with wonderful people in the business I love."
Not only did his coming out free him of any speculation over his sexuality, but it allowed the couple to publicly date for the first time. Harris explained:
For me, I fell in love with a dude and started spending all my time with him. And therefore, you don't want to be suppressive of that... I didn't want to disrespect David. I didn't want to make David feel like he didn't exist in my life, and at the same time I didn't want David's identity to be, 'The guy that's dating me.'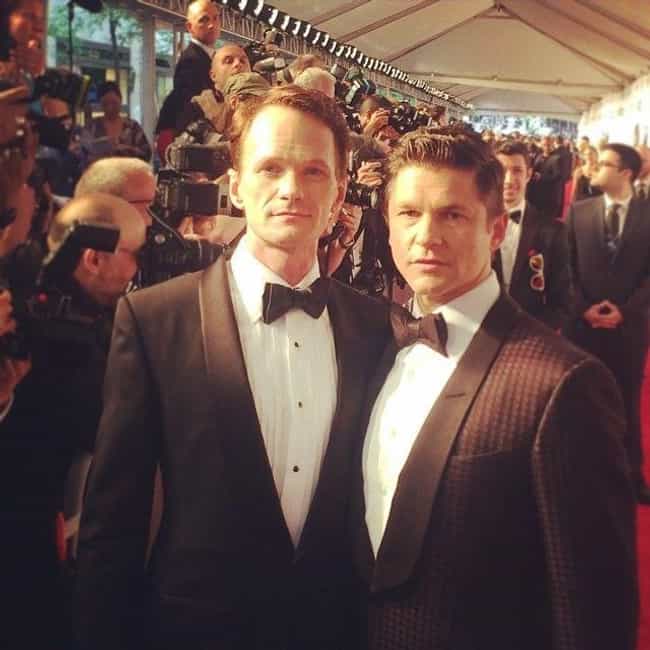 2007: Burtka Proposes To Harris
After finally making their relationship public, the couple continued to date without the pressure of speculation. Two years in, Burtka knew that he wanted to spend the rest of his life with Harris. Burtka came up with a very romantic plan for his proposal in 2007. He arranged it so he would propose to Harris on the same street corner where they first met years ago. Harris recalled:
We were on our way to an event at [a casino] 45 minutes out of town in a limousine, and David wanted to stop for some reason that I didn't quite get... And then he got on one knee and proposed, and I was so freaked out by it that I said, 'Yes,' but I didn't know what it meant. Then I got the ring and loved it.
Harris made his plans to return the romantic gesture to his fiance soon after.