Entertainment
The Greatest Westerns That Don't Take Place In The Old West

105 votes
23 voters
16 items
List Rules Vote up the greatest Westerns that don't actually take place in the Old West.
They don't make Westerns like they used to. Much like the Wild West itself, the production of Western movies has largely faded away since the genre's golden age, which lasted from the 1940s through the 1960s. However, that doesn't mean Western films stopped being made once Monument Valley stopped being the location du jour.
The tradition of the Western continued to live on - and does so to this day. The spirit of the West was simply transplanted to small 20th-century towns, the Australian wilderness, Iranian ghost towns, and even post-apocalyptic wastelands. These films take instantly recognizable elements of Old West movies and simply take them out of the West, often blending them with other genres and settings no 19th-century cowboy would ever recognize. Some of the best "Westerns" in this vein don't take place in the West at all. The genre has proven just as malleable from a temporal standpoint, with Westerns popping up in every era, including those yet to come.
These are a handful of the greatest Western movies that left the Old West behind.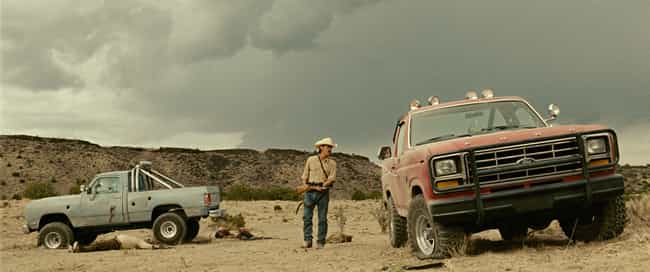 This Oscar-winning film from the Coen Brothers truly does feel like it's set in the Old West, even though it takes place in 1980. The West Texas desert aesthetic certainly helps the film in that regard, but the real Western influences come from the no-frills storytelling and breathtaking tension.
The film features side arms, desert chases, and an unforgettable villain with a twisted moral code.
Actors: Josh Brolin, Javier Bardem, Tommy Lee Jones, Kelly Macdonald, Woody Harrelson, + more
Released: 2007
Directed by: Joel Coen, Ethan Coen

Great Western?
see more on No Country for Old Men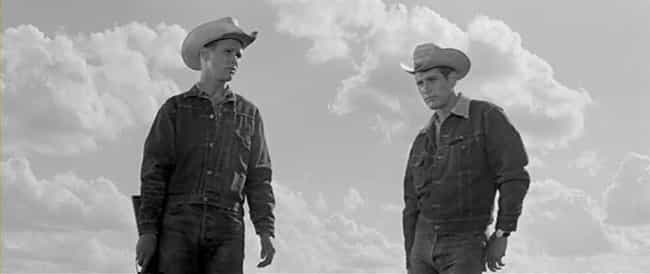 Paul Newman stars in Hud as the title character, a morally scrupulous rancher's son who comes into constant conflict with his father Homer. After one of the cows at the ranch perishes from a mysterious disease, Hud and Homer fight over how to handle the situation.
This slow-burn drama is set in the contemporary 1960s, but its Texas Panhandle setting and thoughtful ruminations on the value of morality clearly evoke a particular strain of Western lineage.
Actors: Paul Newman, Yvette Vickers, Patricia Neal, Melvyn Douglas, Val Avery, + more
Released: 1963
Directed by: Martin Ritt

Great Western?
see more on Hud
Set in 1990s South Texas, this neo-Western mystery follows a small town sheriff as he investigates the homicide of another sheriff 40 years earlier. He is shocked to find out that the prime suspect is none other than his late father and former sheriff, played by Matthew McConaughey.
While the movie is not set in the Old West, this story about lawmen and dark secrets - in Texas, no less - certainly counts as a Western.
Actors: Matthew McConaughey, Kris Kristofferson, Frances McDormand, Chris Cooper, Chandra Wilson, + more
Released: 1996
Directed by: John Sayles

Great Western?
see more on Lone Star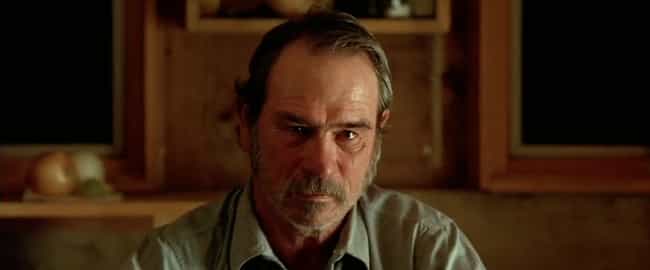 Putting Tommy Lee Jones in a movie is almost enough to make any movie a de facto Western, but Three Burials accomplishes that tone with or without him. That's because the movie is based on the true story of a Texas teenager who was taken out by a US Marine near the border.
In the film - which Jones also directed - an undocumented immigrant meets an untimely end after a border patrolman mistakes his firing at a coyote for an attempt on his life. In response to the cover-up, the departed's friend and one-time employer Pete Perkins (Jones) takes matters into his own hands, taking the culprit hostage and digging up his friend's remains in order to return them across the border to their rightful resting place.
Actors: Tommy Lee Jones, Barry Pepper, Levon Helm, Melissa Leo, January Jones, + more
Released: 2005
Directed by: Tommy Lee Jones

Great Western?
see more on The Three Burials of Melquiades Estrada