Total Nerd
Brilliant Nerd Versions Of Historical Paintings

Updated July 17, 2020
5.6k votes
804 voters
20.8k views
19 items
List Rules Vote up the most captivating geeky versions of classic artworks.
Be prepared for art history as you know it to be totally flipped upside down in the coolest of ways! Classic paintings are put side-by-side with brilliant nerd versions featuring modern-day cartoons and video game characters. In no way are these works meant to dilute the originals - rather, these nerdy artists pay homage to the historical painters by re-creating illustrations with a geeky flair.
Paintings by renowned artists, such as famous Impressionists like Claude Monet, are re-imagined in geek style below. Talent abounds in these bold artworks that both art history buffs and pop culture superfans can thoroughly enjoy. Vote up the best nerdy renditions that honor the style of the original artist.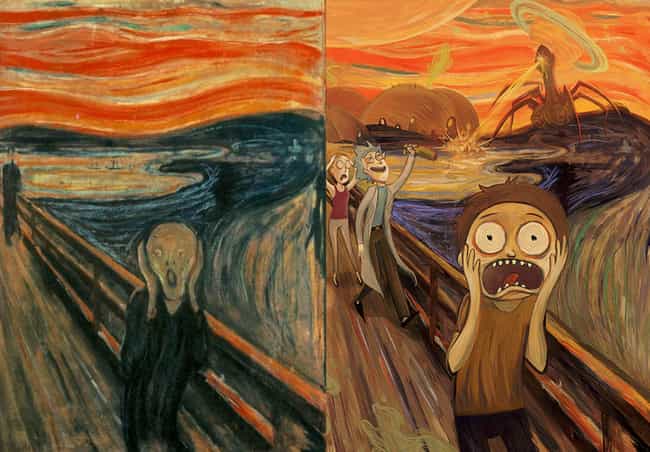 "The Scream" from Edvard Munch is re-imagined and features Rick and Morty, thanks to the talented Lothlenan.
Giorgia Lenzi pays homage to Leonardo da Vinci's "Lady With an Ermine" through this stunning artwork of Daenerys Targaryen from Game of Thrones.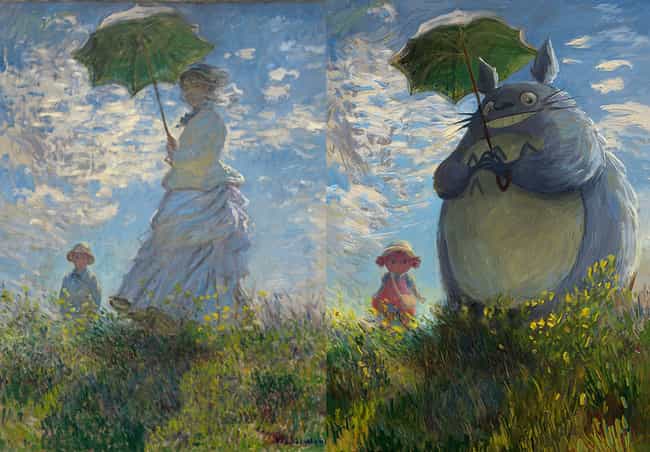 Claude Monet's "Woman With a Parasol" takes on a Hayao Miyazaki form with the iconic Totoro in Lothlean's gorgeous reimagination.
"Van Gogh Self-Portrait" is now the epic self portrait of Groundskeeper Willie from The Simpsons, thanks to the mind of the artist limpfish!