Weird History
The Most Beautiful Natural Wonder You've Never Seen Was Accidentally Created By A Power Company

Sometimes an accident leads to a wonderfully beautiful mistake - see potato chips, penicillin, chocolate chip cookies, and even Viagra (originally a medicine for blood pressure). Fly Geyser, a man-made geyser in Nevada, came about by accident as well, and eventually became a gorgeous natural wonder that no one ever gets to see. Fly Ranch Geyser, as it's traditionally called, rests about a third of a mile away from State Route 34 in the middle of Nevada's Black Rock Desert. Unfortunately, the geyser remains closed to the public, but if you're an urban explorer or a smooth-talker, you might find your way in.
Fly Geyser has an interesting history – it's a manmade drilling mishap that became one of nature's wonders. So what's the deal with this hyper-private tourist attraction none of us can ever visit? How far is Fly Geyser from Las Vegas, anyway, and why does this beautiful accident remain one of Nevada's most hidden gems? Here is the story of Fly Geyser – the gorgeous man-made feat of nature that almost wasn't.
back to page 1
Fly Geyser Was The Result Of A Drilling Mishap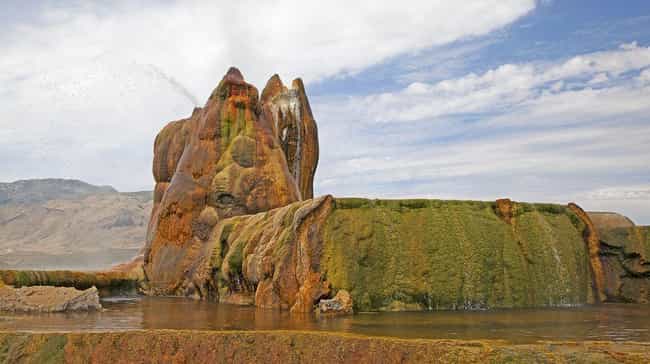 Two geysers exist on Fly Ranch, though the original Fly Geyser is currently inactive. The original geyser came to be almost 100 years ago when a farmers drilled for water in an attempt to make part of Black Rock Desert suitable for farming. It turns out that water in a desert is very hard to come by—go figure! When the well was drilled, it hit geothermal boiling water with temperatures exceeding 200 degrees. The water was way too hot to be used for irrigation, so the geyser was left alone, where it continued to spew until the Fly Geyser robbed it of its water.
The First Geyser Became Inactive In 1964 After A Second Drill Hole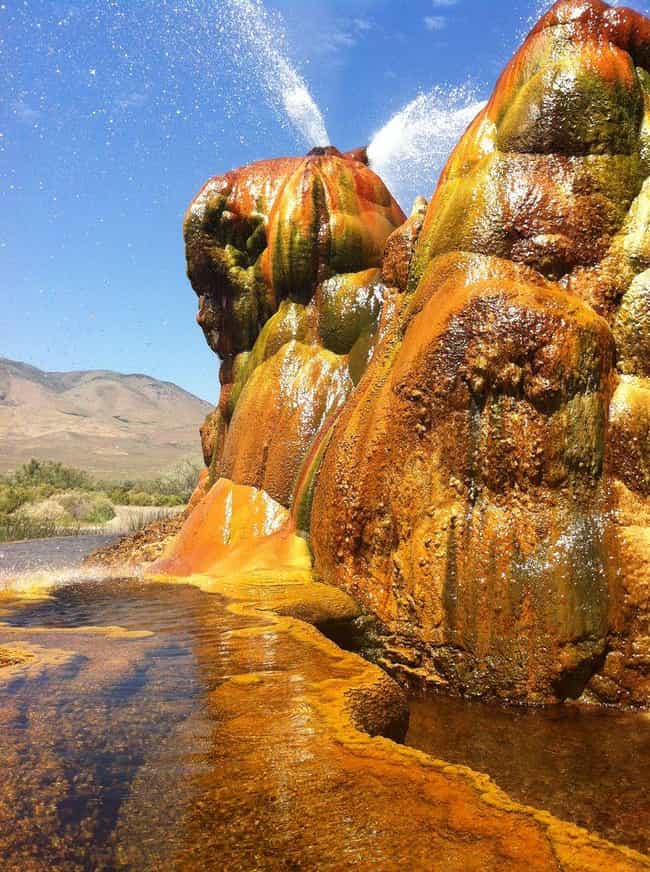 When the water in the original geyser was deemed unsuitable for irrigation, it remained undisturbed for years. Each time the geyser went off, it deposited minerals into the surrounding area. Over decades, this grew into a 12-foot calcium carbonate cone. That cone became adorned with rainbow-colored algae, making it a true natural wonder but, in 1964, the geyser's water pressure was leeched from a second drill hole that became the Fly Geyser. If man can make it, man can take it away, right?
The Second Hole Was Made By A Geothermic Energy Company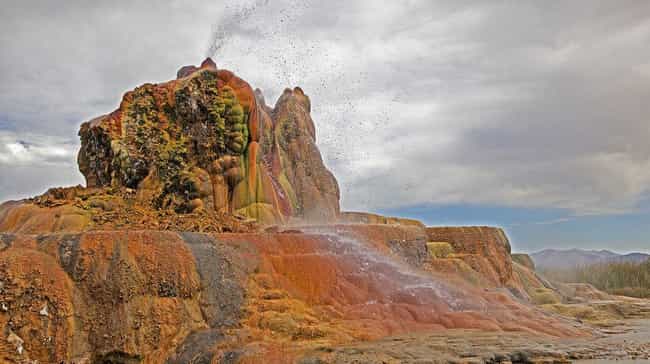 In 1964, Western Geothermal, a geothermic energy company, went looking for new places to root. They performed a test drill a couple hundred feet from the original geyser. The water they struck still hit 200 degrees – too warm to be used for irrigation, but too cold to be used for geothermic energy. Their attempt to seal the well failed to take. Water burst through, leeching the first geyser of all water pressure and forming Fly Geyser.
The Infamous Fly Geyser Tour That Isn't (Or Is It?)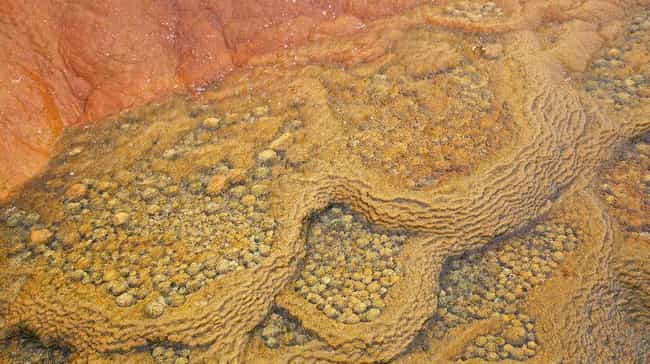 If you want to check out Fly Geyser, joke's on you: you can't! You may catch a glimpse from the highway, but its location remains closed to the public. If you feel extra adventurous, you can see some of the geyser from the fence line, but it doesn't do the miraculous display of colors any justice. But if you come across the right security guard though, you might have some luck. Apparently, a tour group used to have access to the geyser, but they no longer do.