Total Nerd
Everything We Know About 'The Batman' (2021)

Updated July 10, 2020
36.2k views
19 items
What Spider-Man is to Marvel, Batman is to DC. This means that every few years, a fresh storyline is conceived, and a new cast and crew are hired. Therefore, no one should be surprised that a new film featuring the Caped Crusader will hit theaters on June 25, 2021 - and no, Ben Affleck is no longer involved in the project. While the actor was initially slated to direct a script he wrote with DC's Geoff Johns, he announced his retirement from the DCEU in January 2019.
Instead of Affleck, everyone's favorite glittery vampire, Robert Pattinson, will portray Bruce Wayne and his alter ego, the Dark Knight. Writer and director Matt Reeves's film will focus on a younger Batman, though it will not be based on Frank Miller's comic Batman: Year One.
With principal roles still being cast, here's what we currently know about The Batman.
July 10, 2020: HBO Max Is Developing A Spinoff Dramatic Series About The Gotham PD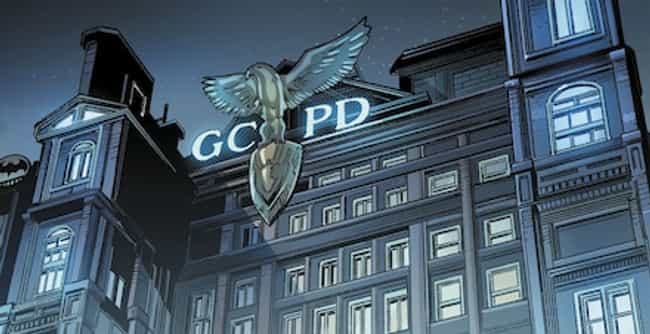 The Batman director Matt Reeves will team with writer and executive producer Terence Winter (Boardwalk Empire) to create a drama for HBO Max about the Gotham City Police Department.
According to HBO Max, the series will be "set in the world Reeves is creating for The Batman feature film and will build upon the motion picture's examination of the anatomy of corruption in Gotham City, ultimately launching a new Batman universe across multiple platforms."
Reeves called the project "an amazing opportunity, not only to expand the vision of the world I am creating in the film, but to explore it in the kind of depth and detail that only a long-form format can afford - and getting to work with the incredibly talented Terence Winter, who has written so insightfully and powerfully about worlds of crime and corruption, is an absolute dream."
The untitled series does not yet have a release date. According to The Hollywood Reporter, casting has not occurred yet, so it's also unknown whether any of the stars from the film will be in the TV series.
April 20, 2020: Warner Bros. Announces 'The Batman' Release Is Delayed To October 2021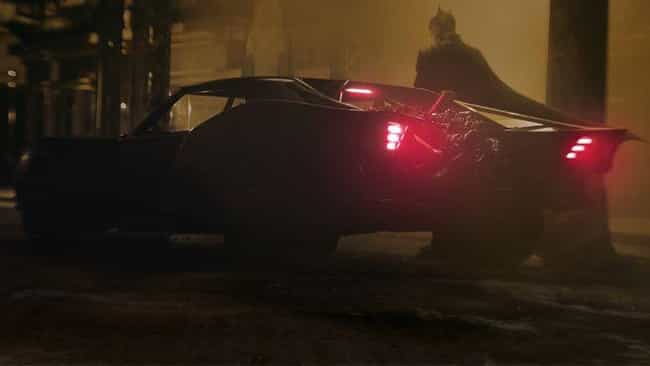 According to Deadline, Warner Bros. shifted its 2021 theatrical release schedule in response to COVID-19, effectively moving The Batman premiere from June 25, 2021, to October 1, 2021. Production for the film was also stalled after a quarter of it was already shot.
Director Matt Reeves revealed that they plan to finish production in London as soon as possible.
April 9, 2020: Matt Reeves Confirms The Film Is Not An Origin Story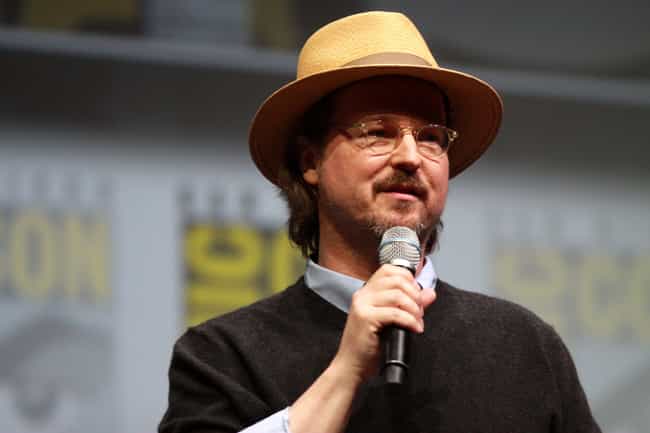 In an interview with the Nerdist, Matt Reeves confirmed that his upcoming adaptation starring DC's Dark Knight will not be an origin story, though it will "acknowledge [Batman's] origins." Reeves pitched a version of the hero's story that has a "humanist bent." He explains:
[Bruce is] majorly struggling, and this is how he's trying to rise above that struggle. But that doesn't mean that he even fully understands... It's that whole idea of the shadow self and what's driving you, and how much of that you can incorporate, and how much of it you're doing that you're unaware of.
Reeves also revealed that the film is very relevant, and "there's something in there that feels very psychological, very emotional, and it felt like there was a way of exploring that along with the corruption in this place, Gotham."
February 21, 2020: Batman Set Photos Show Pattinson's Full Costume, The New Bat-Cycle and A Possible Hint At Which Comic Inspired The Film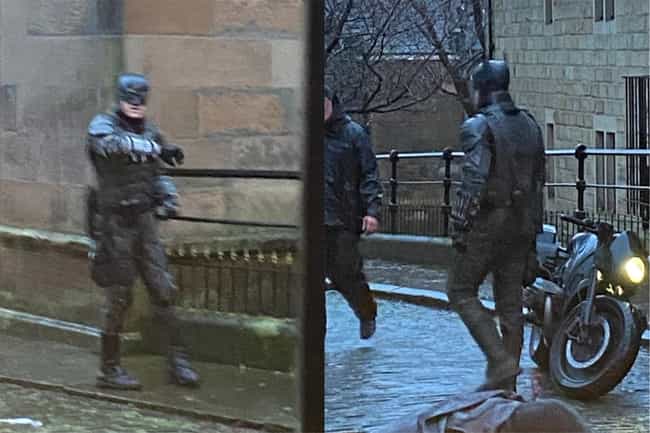 Set photos from The Batman have started popping up on the Internet with Polygon and Variety offering some excellent views of Robert Pattinson's new suit and Bat-stylized motorcycle. Meanwhile, on Twitter @LennonKennedy5 snapped a front and back photo of the now-Capeless-Caped-Crusader mid-filming.
Additionally, jack-o'-lanterns were photographed by Twitter user @WadeGrav in January, leading many to think that the film will loosely follow the plot threads of Batman: The Long Halloween by Jeff Loeb and Tim Sale (1996-1997).