Anime Underground
13 Hilarious New Comedy Anime Coming In 2019

1.8k votes
594 voters
30.5k views
13 items
Get ready to laugh, because 2019 has a ton of awesome new comedy anime titles in store. Let's check out the hilarious shows that have already appeared in 2019, as well as new ones coming out later in the year.
In Spring 2019, fans of One Punch Man can look forward to a sequel - and in the summertime, fans of Is It Wrong To Pick Up Girls In A Dungeon can do the same. But there's more than just hilarious sequels coming up this year. There's also Do You Love Your Mom and Her Two-Hit Multi-Target Attacks?, an all-new isekai where it's not just the teenager who gets transported to another world - it's his mom too! Also, while the new Fruits Basket reboot is sure to be dramatic, it's also going to be packed with great comedy.
Which of these 2019 comedy anime has you laughing the hardest? Vote it up to let the world know what they should pay attention to.
Ranker may collect a commission from links on this page.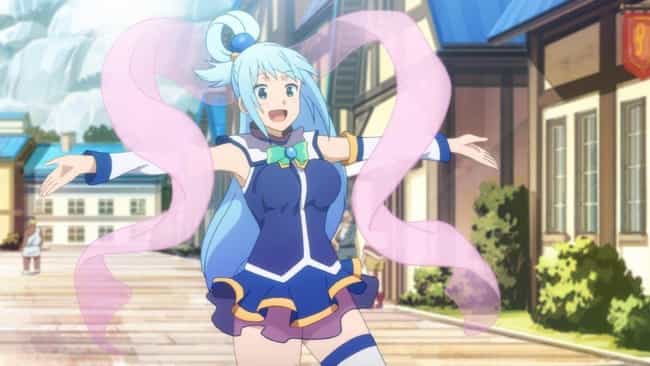 It's about time KonoSuba got a movie! Set to debut in 2019, this isekai series follows Kazuma Satou, a NEET who loses his life in an embarrassing way. A goddess named Aqua gives him the choice to go on to heaven, or reincarnate into a fantasy world. He chooses the later but requests that Aqua join him on his travels. Unfortunately, all Aqua ever does is get him into trouble!
Not much is known about what the new movie will cover - although the trailer shows Megumin's hometown and her sister.

Are you excited for this?
see more on KonoSuba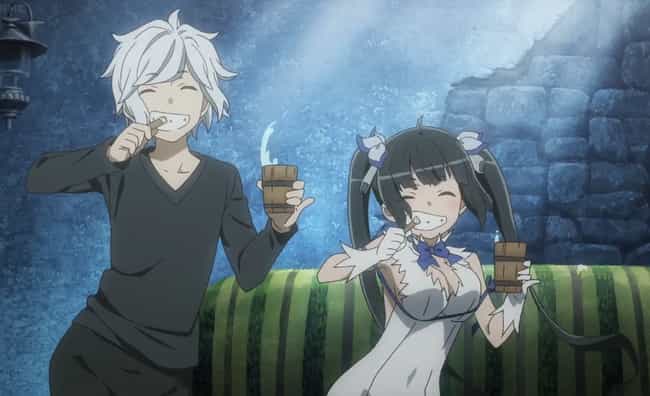 In Summer 2019, the fantasy/comedy smash hit Is It Wrong to Try to Pick Up Girls in a Dungeon? will be getting its long-awaited second season. While it's not known exactly what the new season will cover, it's clear that it will be continuing the fun of the first. The first season focuses on Bell Cranel and his partner goddess Hestia as they travel through a dungeon on the hunt for adventure. Some of the jokes are based around light-hearted fanservice, so if that's a type of humor you enjoy, this show may appeal to you.

Are you excited for this?
see more on Is It Wrong to Try to Pick Up Girls in a Dungeon?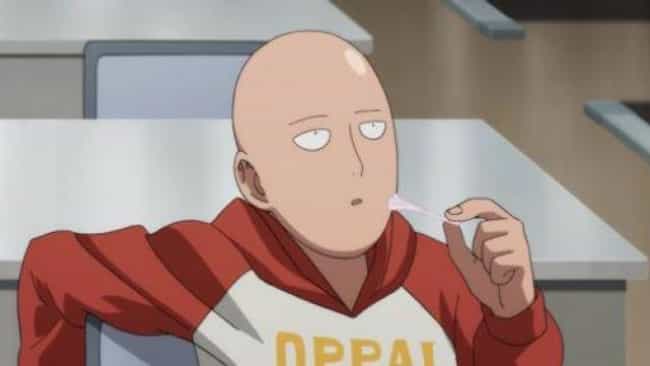 One Punch Man is one of the most hilarious anime series to appear in the past decade, so here's hoping that the Spring 2019 sequel will provide more of the same. The story follows Saitama, a superhero who can defeat any enemy in a single punch. While this might sound like a boring story with an OP protagonist, it's actually a clever parody of shonen anime tropes.
The new season will be handled by J.C. Staff instead of Madhouse and will see Saitama meeting two new enemies, and maybe even falling in love.

Are you excited for this?
see more on One-Punch Man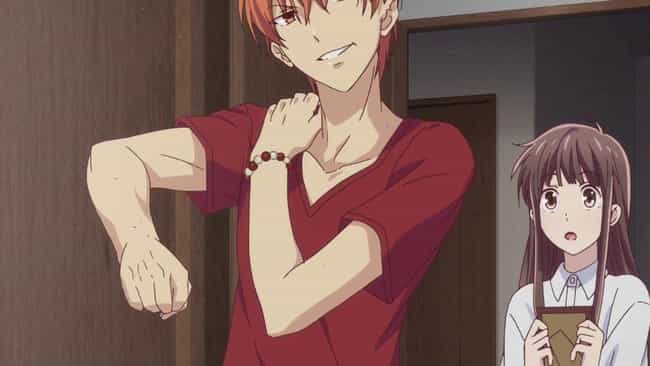 The original Fruits Basket anime aired in 2001, but in 2019 the series is being rebooted! It follows Tohru Honda, an orphan who finds herself embroiled in the affairs of the mysterious Sohma family. The Sohmas are cursed to transform into the animals of the Chinese Zodiac when embraced by a member of the opposite sex.
While Fruits Basket fits comfortably into a wide range of genres including drama, slice of life, and more, it's also a comedy. Most of the humor is based around the physical comedy that comes from trying to avoid public transformations, as well as the silly character interactions. If you want a show that will make you laugh, cry, and everything else in between, check out the Fruits Basket reboot.

Are you excited for this?