Culture
Fun Parenting Hacks All New Dads Will Appreciate

1.2k votes
222 voters
49.4k views
30 items
As pretty much any guy out there will tell you, being a dad is not for the weak of heart. No matter how many mountains you've scaled or manly antics you've participated in to prove your masculinity to the world, nothing can strike terror in the heart of a dude like having a tiny bundle of joy to call his own. Not to fear however, because here you'll find a collection of brilliant dad hacks that will make the life of the favorite father in your life just a little bit easier.
So if you're about to become a brand new dad or consider yourself a seasoned yet weary veteran, prepare to behold a list of time-honored father hacks that will help rocket you to the top of your dad game. These parenting hacks feature some of the best tips and tricks of dads who have gone before you. Consult this list for ideas on baby proofing your house or office to keeping the kids entertained while also having a great time yourself.
Whether you're a dad yourself or are just out for a laugh, come on in and get a load of some of the most clever ways that guys have come up with the deal with the everyday demands that come with being a dad.
This Crib That Lets Your Kids Color on the Walls Til Their Hearts Are Content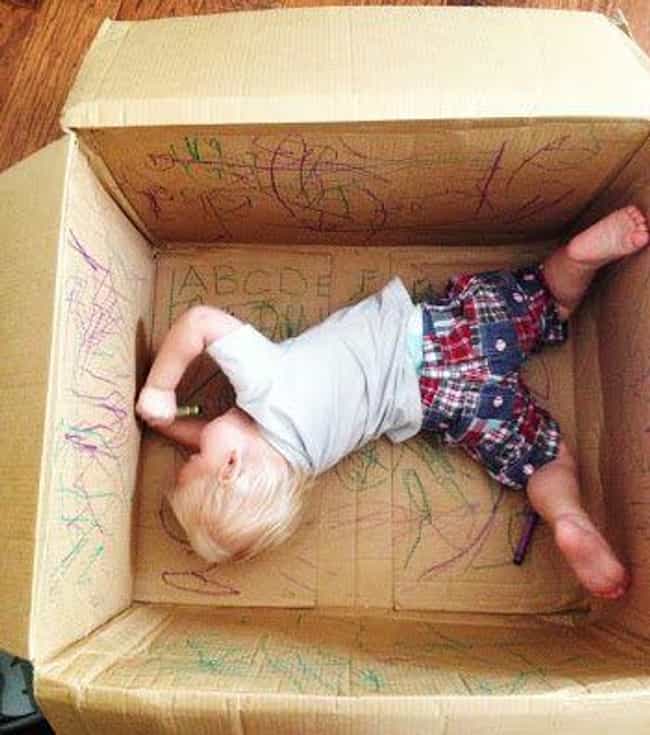 Agree or disagree?
So Your Kids Don't Get Locked in the Bathroom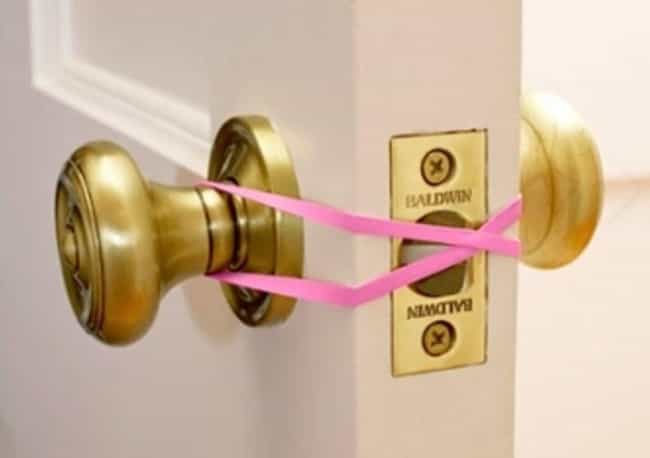 Agree or disagree?
Forget Chores and Play Sweep the Stray Cheerios to the Target!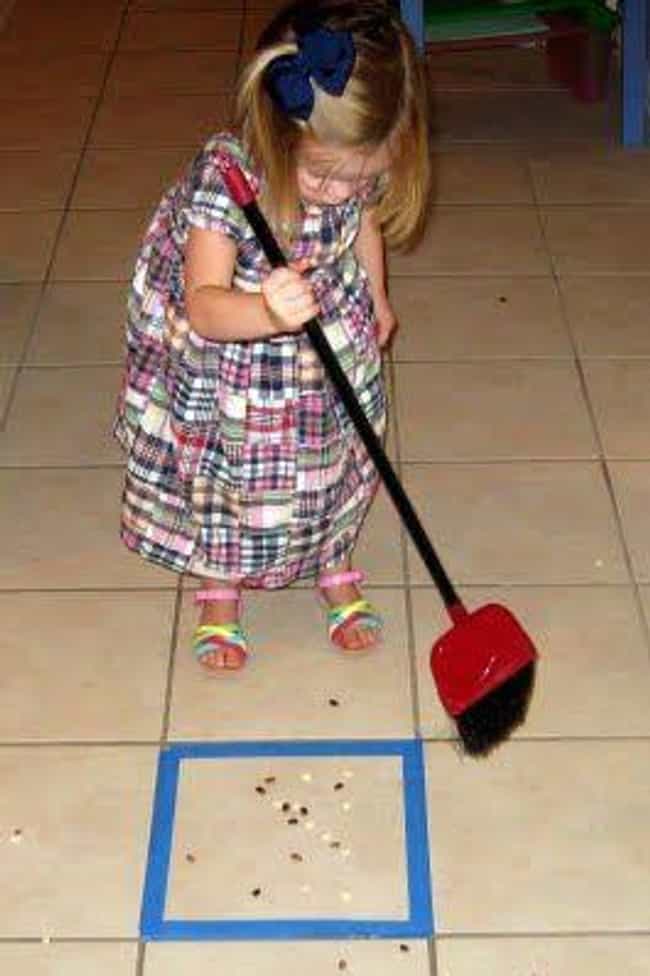 Agree or disagree?
How to Turn a Box and a Stairway Into the Coolest Slide Ever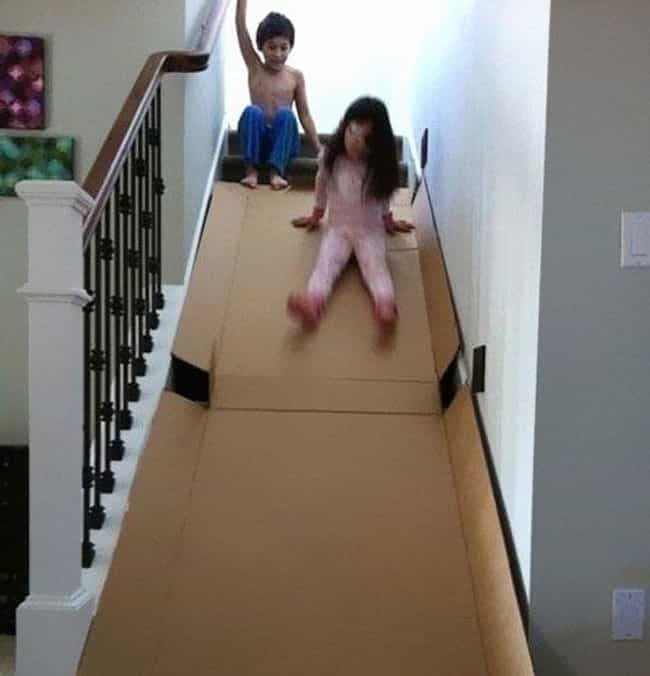 Agree or disagree?