Food
The Best New Fast Food Items You Ate in 2015

15.7k votes
1.6k voters
137k views
24 items
List Rules These fast food menu items are all being tested for a 2015 release. Vote up the ones you'd actually want to eat.
Before Taco Bell's Crunchwrap Supreme found its way into your heart and McDonald's McRib sandwich became your reason for living, a few (lucky) fast food patrons got to try them out before everyone else. That's right, before the best fast food chains introduce a new fast food menu item nationally, they test it at a few restaurants around the country to see how well it sells. This process allows the restaurant chains to gather data to see whether a nationwide roll out makes financial sense. Are you dying to know about new Taco Bell specials? Can't wait to get your hands on a new McDonald's burger or a new KFC burger? Well, read on.
A year before Taco Bell's Waffle Taco became the best fast food item in history, it was only available at a handful of stores in Southern California. The data gathered at these stores determined that the Waffle Taco was ready for national sale. Now it's time for a new set of foods to find their way to our bellies. Which items would you like to see become staples at your favorite fast food chains? Are you excited to try the seasoned Chicken McNuggets at McDonalds? Not sure why White Castle would make veggie sliders but excited to try them nonetheless? Indifferent about the crispy chicken quesadilla at Taco Bell? Have you already been adding crispy chicken from KFC into cheese quesadillas at your neighborhood KFC/Taco Bell for years and think that they may have actually stolen your idea? Tell us by voting and in the comments. Vote for the new fast food burgers, finger foods, salads, and side dishes that have you licking your lips in anticipation.
Taco Bell Oreo Molten Lava Cake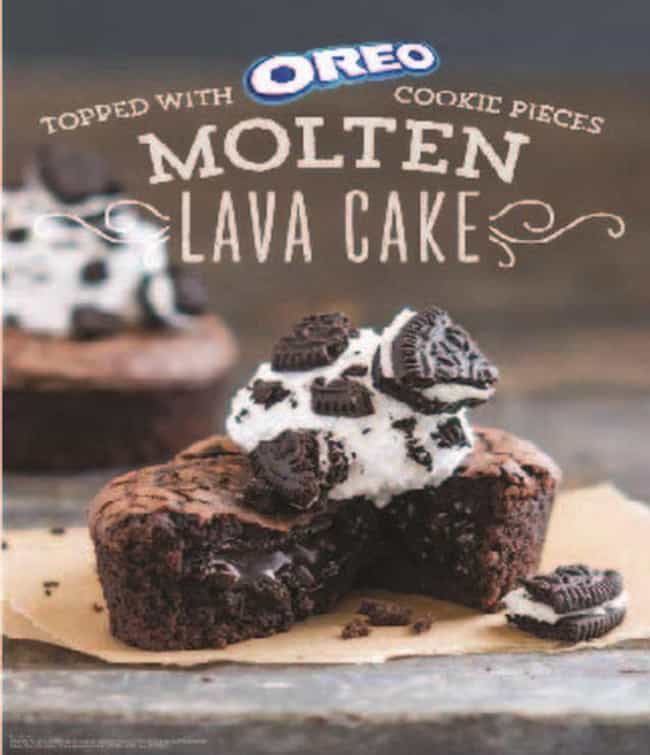 In Indianapolis, IN, Taco Bell is testing a Molten Lava Cakes with Oreo cookies as a topping. Whipped cream is also a new addition to the Molten Lava Cake. Hopefully soon they'll wrap it in a tortilla and call it lunch.
(source)

Would you try this?
Double Crispy Chicken Quesadilla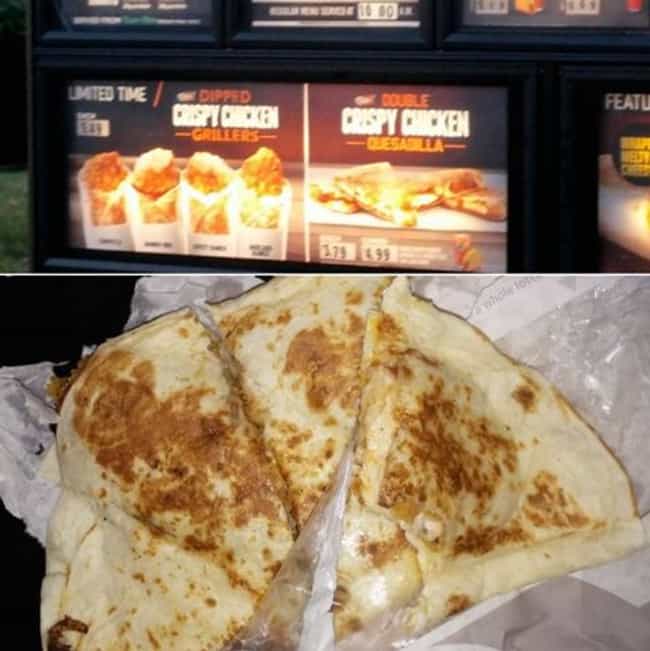 This one is basically the regular Taco Bell quesadilla + KFC crispy chicken. Finally, a solution to the problem of what you order at a KFC/Taco Bell once and for all.
(source)

Would you try this?
McDonald's Create Your Taste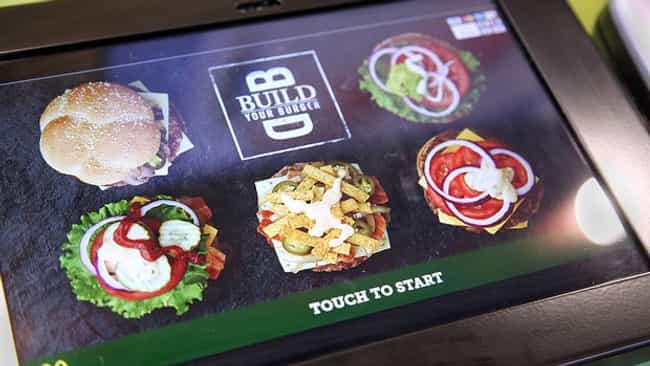 In Orange County, CA, McDonald's is testing custom built premium burgers called Create Your Taste. With toppings such as avocado and custom sauces, McDonald's is looking to go after premium burger chains like Five Guys. We've already got our customized burger in mind: Two all beef patties, special sauce, lettuce, cheese, pickles, onions, on a sesame seed bun. Oh, wait.
(source)

Would you try this?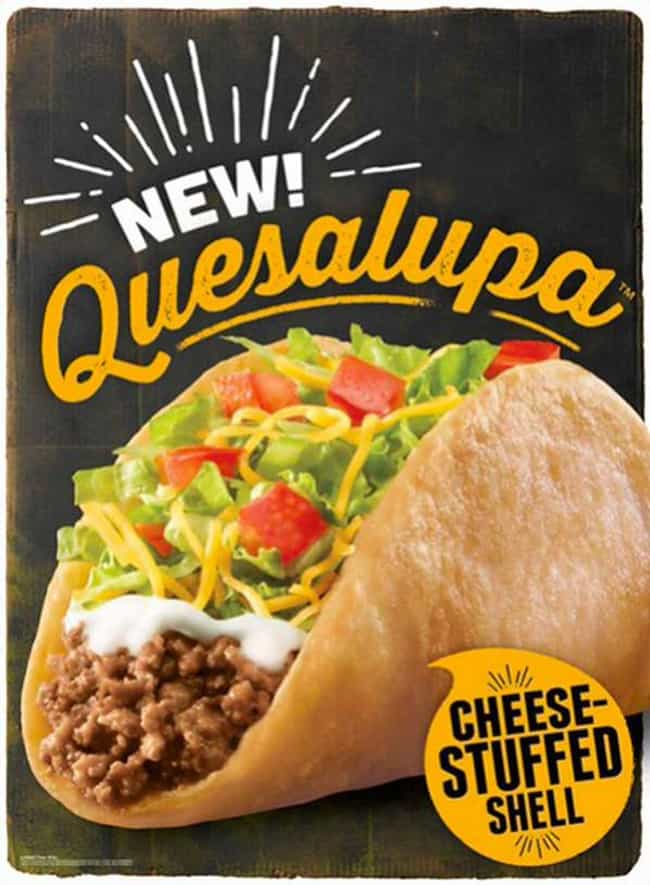 In Toledo, OH, Taco Bell is testing the Quesalupa, which is a Chalupa in a cheese-filled shell. Toledo, OH is also where Taco Bell originally tested the Doritos Locos Taco, which is now one of their best selling items. It only took 200 years, but Toledo finally has a claim to fame.
(source)

Would you try this?