Graveyard Shift
10 Ghost Stories And Urban Legends That Prove New Jersey Is The Creepiest State

Updated July 31, 2019
24.5k views
10 items
New Jersey has a lot of things going for it, from beautiful beaches, wild casinos, thriving farms, and, of course, The Sopranos. What you may not know is that New Jersey also has an abundance of spine-chilling stories. Just like neighboring Pennsylvania's creepy stories, New Jersey has its own share of urban myths and scary tales that will send you diving under the blankets.
The state is home to the legendary Pine Barrens, a dense coniferous forest that is host to several creepy legends. From the Devil's Tree to rabid rabbits, an evil hangs over all corners of New Jersey. Ghosts and nefarious spirits haunt cities, contributing to the state's rank as one of the worst places to live in the US. Compiled below is a list of eerie tales and urban myths from New Jersey - read them if you dare.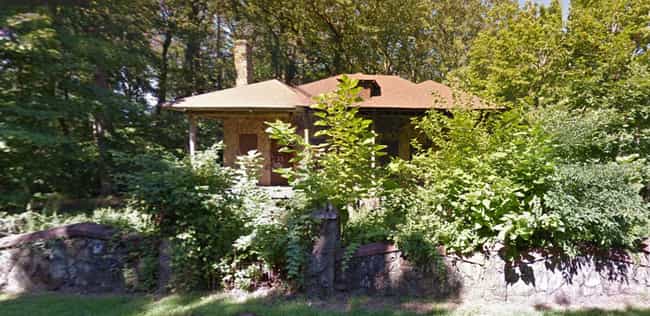 The Dempsey House is the subject of many urban myths about diabolical forces at work. Supposedly, Mr. Dempsey suddenly went on a rampage one day and murdered his whole family. He then hung himself on a tree outside, but because it was Halloween, everyone thought it was just a decoration. They only realized the horror of the truth when the sun rise the next day.
There was also an incident where a local officer was responding to a call about a deceased person in the house. However, right after he went inside, the officer stumbled out and immediately hung himself next to the house. No one knows what he saw inside.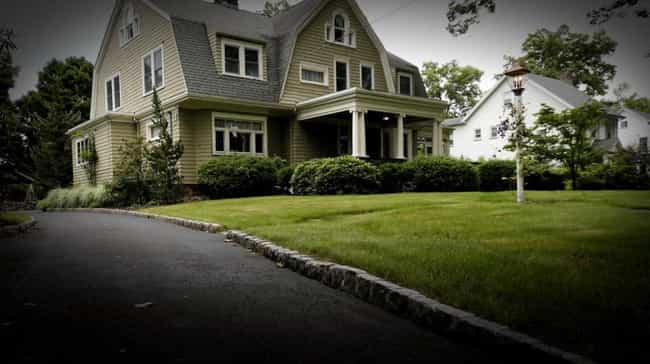 A family believed they were moving into a dream home when they bought the $1.3 million house located in affluent Westfield, New Jersey. It was large and cozy, seeming to be the perfect place to settle. But before they could move in, the family began receiving threatening letters.
Shortly after purchasing the home, the family found themselves being stalked by an elusive figure known as "The Watcher." Reports state the family began receiving letters with an ominous tone, with statements like, "Why are you here? I will find out," and "Have they found out what's in the walls yet?" Police have no leads towards a culprit and the buyer insists that there was no one watching the house.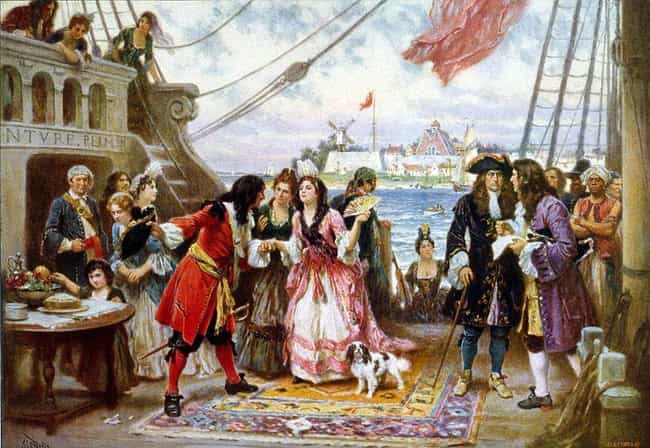 During the 17th and 18th centuries, Jersey was a hot-spot for pirate activity. Politicians were bribed by pirate entrepreneurs and some businessmen bought goods from their pirate partners. Some notable names that frequented Raritan Bay waters are Blackbeard, Captain Morgan, and Captain William Kidd.
Originally hired as a privateer by England, Kidd's job was to capture any pirate or French ships that were up to no good. In a twist worthy of network television, Kidd decided it was funnier to pal around with pirates, although he did initially keep his promise to drive away French ships. Eventually, Kidd's crew grew tired of allowing well-to-do ships of any kind safe passage, and a mutiny ensued.
After committing murderous treason, Kidd decided it was a pirate life for him. Eventually Kidd was arrested in Boston, but before he was tried and executed, he boasted about a huge hidden stash of treasure. $1 million worth of treasure by today's standards was discovered on Gardiner's Island. To this day, you can still find eager treasure hunters searching for more of the lost treasure of Captain Kidd - an estimated $19 million still remains undiscovered.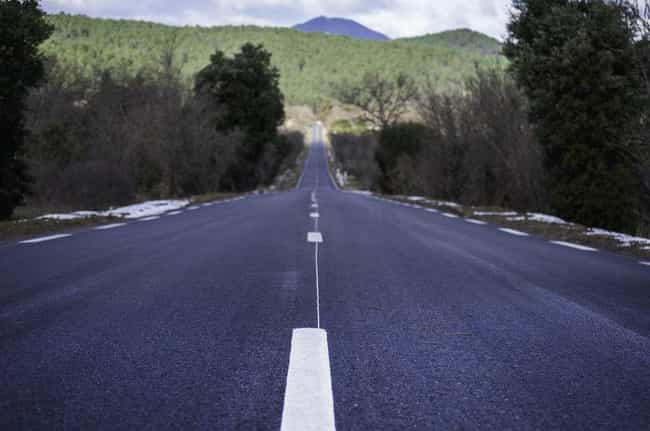 There are a myriad of reports that New Jersey's Route 55 is haunted. During the 1960s, construction began on land just off of Route 47 to create Route 55. Sachem Wayandaga, chief of the Delaware Indians, said the land is part of sacred ground and that building the road would greatly displease his ancestors. Tragedy struck the construction crew over and over again as they worked on the road. Workers died on site, loved ones had devastating car accidents, and a guy was even crushed under an asphalt machine.
On March 22nd, 2016, several drivers supposedly witnessed a figure wearing a wedding dress walking along the road around one in the morning. A Facebook user caught short footage of the figure on his smart-phone camera. Philadelphia radio personality "Big Daddy" Graham also reported the figure, stating: "I look to my right and in the dark, there's somebody [...] in a wedding dress and a wedding veil, carrying flowers." Local police responded to the case and stated the figure was a runaway teen who was returned to a children's safety organization. However, some are questioning the validity of that story.