Anime Underground
13 New Slice of Life Anime Coming In 2019

Updated November 5, 2019
1.4k votes
631 voters
40.3k views
13 items
So far, 2019 has been a great year for anime, and there are plenty more exciting shows on the horizon. If you're a fan of the slice of life genre - then you may be wondering what the year has in store for you. There are plenty of wonderful new slice of life anime to choose from.
One of the biggest 2019 slice of life anime is the long-awaited Fruits Basket reboot, which will be airing in Spring 2019. Another hotly anticipated anime is Makoto Shinkai's new film, Weathering With You. But even shows that aren't as heavily hyped are still worth watching - My Roommate is a Cat is one of the most emotionally resonant and adorable slice of life series of the year.
There's sure to be something coming out this year for every slice of life lover, so let this list serve as your guide, and vote up the shows you like the best.
Fruits Basket originally aired in 2001 as a beloved but incomplete adaptation of a manga by Natsuki Takaya. It follows Tohru Honda, an orphaned teenage girl who finds herself living with the Sohma family. She quickly finds out that the family is cursed - they transform into the animals of the Chinese Zodiac when embraced by a member of the opposite sex. While this might seem silly or adorable, it actually breeds isolation and abuse - the Sohmas are controlled by a despotic family head named Akito who decides where they'll work, who they'll marry, and everything else about their lives under threat of violence. Tohru decides that she isn't just going to live with the Sohma family - she's going to help solve their problems.
Are you excited for this?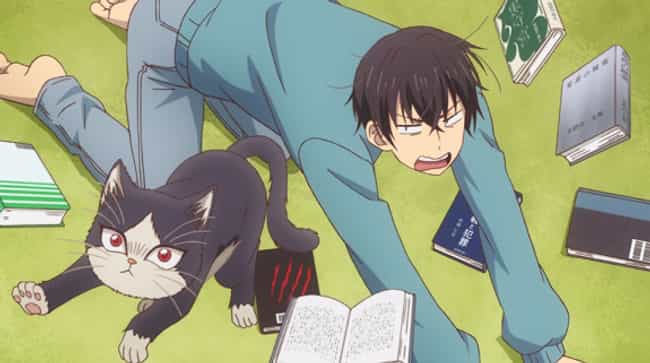 My Roommate Is A Cat is about a reclusive mystery author who takes in a stray cat named Haru. Through this simple act, Subaru's dreary world begins to open up - now he has to take his cat to the vet, visit the pet store, and let other people pet her. Not only does having a cat require him to talk to people, but he also forms a genuine connection with Haru herself - the first familial he's had with anyone since his parents passed away. All that character development and emotional insight sound awesome - but the best part is that the show also depicts Haru's feline perspective. It's not just Subaru who needs Haru - she needs him, too.
Are you excited for this?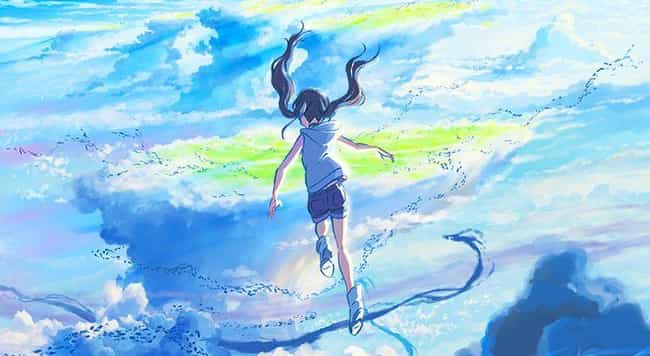 Weathering With You will be director Makoto Shinkai's first movie since the worldwide hit Your Name. So far, not a lot of details have been released about the new film, but here's the quick summary. When a teenage boy named Hotaka Morisaki leaves his house in a rush, he comes across a mysterious girl named Hina Amano. Hina has the power to change the weather through prayer. How these two will impact each other remains to be seen, but since Makoto Shinkai is at the helm, there's a high chance that the two will fall in love, but will be separated by circumstances beyond their control.
Are you excited for this?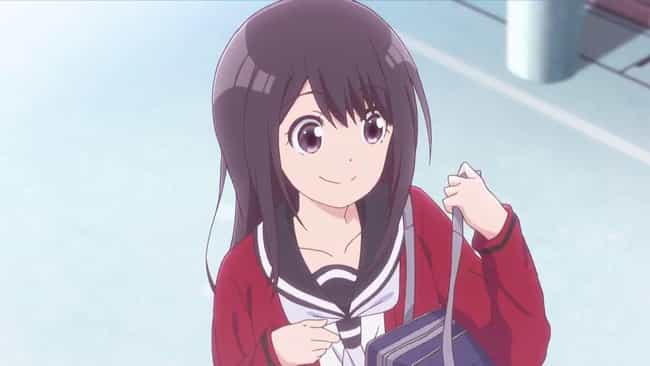 Literature clubs are a common trope in slice-of-life anime, but Senryuu Shoujo offers a fun twist on the concept. The protagonist doesn't communicate using words - instead, she communicates using senryuu, a form of haiku. She isn't the only interesting character in the literature club - there's also a former delinquent trying to lead a straightforward life. This anime will follow their daily lives and club experiences.
Are you excited for this?