Watchworthy
Horror Movies Set Around New Year's

Updated January 24, 2020
303 votes
69 voters
2.3k views
13 items
List Rules Vote up the scary films that capture the unique horrors of New Year's Eve and New Year's Day.
The new year is a time for new beginnings, rebirth, and revelry. Conversely, its also a time of ending for everything that will be left behind. We celebrate this binary with parties on long, dark nights where things might suddenly go off the rails. So, what better way to ring in the new year than with a reminder of our own mortality in the form of a horror movie or two?
It should come as no surprise that there are creepy flicks that prey upon the unique fears associated with change. Put on one of these classics, like Rosemary's Baby, Terror Train, or End Of Days, and prepare to start January with a shriek.
Data-driven recommendations based on voting from over 40 million monthly visits to Ranker.
Try the free app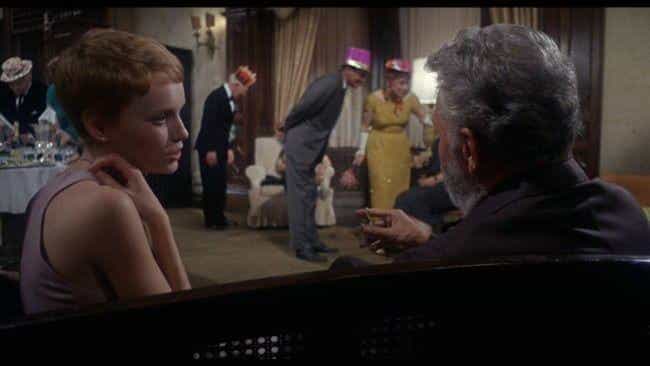 Of course, Rosemary's Baby spans a much longer time than just New Year's Eve, but a key scene in the film takes place at a New Year's Eve party. The new year coincides with expectant mother Rosemary's awareness that something is not quite right.
Rosemary's Baby is also a classic of the genre, filled with ominous and even apocalyptic themes of birth and transformation that make it perfect for ringing in the new year.
Actors: Mia Farrow, Tony Curtis, John Cassavetes, Charles Grodin, Ruth Gordon, + more
Released: 1968
Directed by: Roman Polanski
Is this a great New Year's horror movie?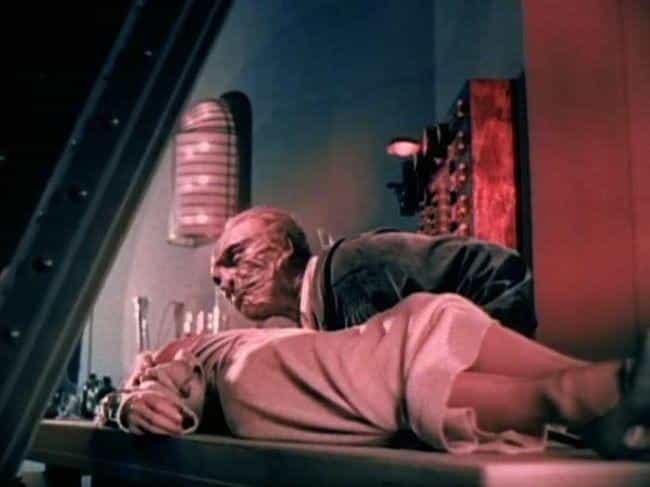 The plot of this one will probably sound familiar, since it was remade 20 years later as the more famous Vincent Price film House of Wax. Taking place on New Year's Day in 1933, Mystery of the Wax Museum tells the tale of a sculptor at the titular wax museum who is horribly burned and disfigured in a fire that destroys his wax creations. He sets about recreating his masterpieces by offing individuals who resemble his prized statues and dipping them into wax.
It's one of the last surviving movies made with early two-color process Technicolor, which creates a lurid pulp quality that adds to the horror and makes Mystery of the Wax Museum an experience unlike any other.
Actors: Fay Wray, Lionel Atwill, Glenda Farrell, Frank McHugh, Holmes Herbert, + more
Released: 1933
Directed by: Michael Curtiz
Is this a great New Year's horror movie?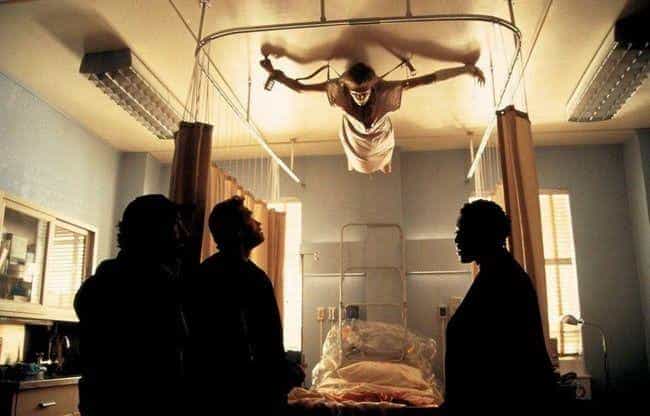 This movie has Arnold Schwarzenegger, Y2K paranoia, Satanic conspiracies, Gabriel Byrne as the Devil, over-the-top special effects, and a soundtrack featuring Rob Zombie, Limp Bizkit, and Korn. Plus, it's directed by the man who made Timecop and The Relic. No movie could have prepared the world for the turn of the millennium better than End of Days.
Set in New York City at the end of 1999, Satan is trying to find a bride before the beginning of the new millennium, and it's up to ex-cop Jericho Cane to stop him.
Actors: Arnold Schwarzenegger, Robin Tunney, Renee Olstead, Gabriel Byrne, Rod Steiger, + more
Released: 1999
Directed by: Peter Hyams
Is this a great New Year's horror movie?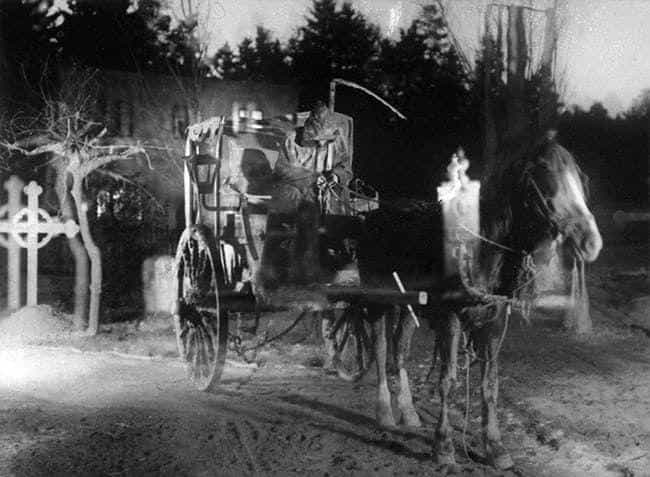 Not only was this film set on New Year's, but it was also released on New Year's Day in 1921. The Phantom Carriage is a landmark piece of silent horror cinema, featuring special effects that were state-of-the-art at the time, and still stand up as inescapably eerie images today. Its complex plot utilizes flashbacks-within-flashbacks to tell a story of Death's carriage. With every year that passes the horse and carriage stays the same, but the driver is replaced by the last person who passed the year before.
The Phantom Carriage influenced the films of some of history's greatest directors, including Ingmar Bergman and Stanley Kubrick.
Actors: Victor Sjöström, Einar Axelsson, Hilda Borgström, Tore Svennberg, Astrid Holm, + more
Released: 1921
Directed by: Victor Sjöström
Is this a great New Year's horror movie?