Tattoos

Rad New York Tattoos on People Who Love Their City

629 votes
188 voters
15.2k views
25 items
Ah, New York City. The Big Apple, Gotham, The Melting Pot, The City That Never Sleeps, The Concrete Jungle. Whatever you call it, there's no denying that New York City has laid claim to some of the most influential parts of history and pop culture as we know it. If you've been there, it's likely you had some sort of transformative experience, and how could you not? With the ever-growing diversity of cultures, the feeling of being anonymous in a giant city, and a million things to do, see, and eat, it's no wonder that New York City leaves a lasting impression on people. And what better way to note that lasting impression by getting a slice of NYC tatted on you forever?
Whether these people have lived in Manhattan their whole lives, or just had an amazing vacation to Brooklyn, these NYC tattoos will totally inspire you. Maybe one of them will give you nostalgia for a city you already love, or maybe one of them will inspire you to book your first trip there. Vote up the best NYC tattoos below, and be sure to let us know what you think in the comment section.
This Gorgeous Modern Art Take on the Statue of Liberty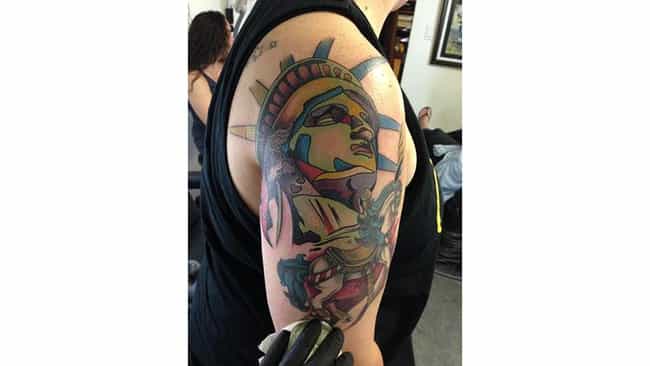 Agree or disagree?