Attractions

List of Famous Newark Buildings & Structures

List of the famous landmarks that make up the Newark skyline, listed alphabetically with photos when available. Newark architectural landmarks as well as other major buildings, dwellings, and other structures in Newark are included on this list. Information about these Newark buildings is included on this list, such as when the building first opened and what architectural style it falls under. List includes both new buildings in Newark and older historic landmarks.
Buildings on this list include Public Service Electric and Gas Company and Trinity Cathedral.
This list answers the question, "What are the most famous buildings in Newark?"
This is a good reference for research into the historical architecture in Newark. Famous architectural houses within the city of Newark are included as well, sometimes by address, other times listed by the name of the original home owner.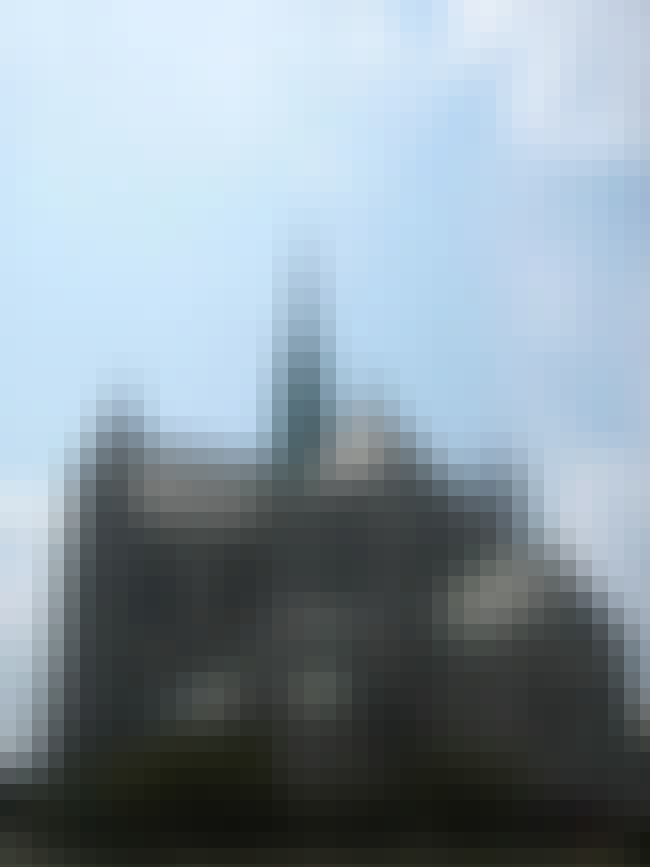 The Cathedral Basilica of the Sacred Heart, the fifth-largest cathedral in North America, is the seat of the Roman Catholic Archdiocese of Newark. It is located at 89 Ridge Street in the Lower Broadway neighborhood of Newark, New Jersey. Envisioned as a "fitting monument to the faith," construction began in 1899 and was finished in 1954. The original design called for an English-Irish Gothic Revival church, but plans were later modified in favor of a French Gothic Revival style. ...more on Wikipedia
City/Town: New Jersey, USA
Opened: Oct 19 1954
Style: French Gothic architecture
see more on Cathedral Basilica of the Sacred Heart, Newark, New Jersey
3
Dean, Joseph, & Son Woolen Mill
Joseph Dean & Son Woolen Mill, also known as NVF Company, Newark Fibre Plant, is a historic woolen mill located at Newark in New Castle County, Delaware. The property includes seven contributing buildings and one contributing site. The oldest mill structure is a four-story stone structure with a corbelled brick cornice and flat roof. It is approximately 200 feet by 62 feet and has a brick fifth story over half its length. It was added to the National Register of Historic Places in 1982. ...more on Wikipedia
City/Town: Newark, Delaware, USA
Dearing House in Newark, Arkansas is a Victorian style building that was listed on the National Register of Historic Places in 1976. ...more on Wikipedia
City/Town: Newark, Arkansas, USA