America

List of Famous Niagara Falls Buildings & Structures

List of the famous landmarks that make up the Niagara Falls skyline, listed alphabetically with photos when available. Niagara Falls architectural landmarks as well as other major buildings, dwellings, and other structures in Niagara Falls are included on this list. Information about these Niagara Falls buildings is included on this list, such as when the building first opened and what architectural style it falls under. List includes both new buildings in Niagara Falls and older historic landmarks.
List buildings range from First Niagara Center to Fort Niagara Light.
This list answers the question, "What are the most famous buildings in Niagara Falls?"
This is a good reference for research into the historical architecture in Niagara Falls. Famous architectural houses within the city of Niagara Falls are included as well, sometimes by address, other times listed by the name of the original home owner.
Adams Power Plant Transformer House in Niagara Falls, New York is a National Historic Landmarked building constructed in 1895. It is the only remaining structure that was part of the historic Edward Dean Adams Power Plant, the first large-scale, alternating current electric generating plant in the world, built in 1895. ...more on Wikipedia
City/Town: Niagara Falls, New York, USA
Opened: Jan 01 1895
see more on Adams Power Plant Transformer House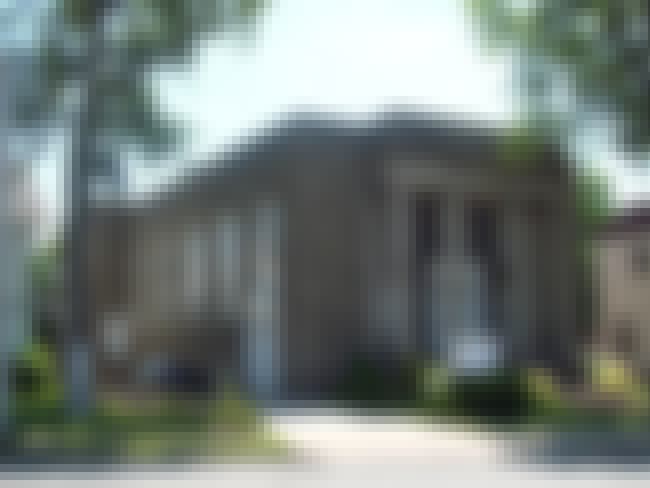 2
First Unitarian Universalist Church of Niagara
First Unitarian Universalist Church of Niagara is a historic church located at Niagara Falls in Niagara County, New York. It was constructed in 1921-1922 in a Classical Revival style. The steel and concrete church is faced with rough, uncut limestone from the bedrock excavated for the building's foundation. It was listed on the National Register of Historic Places in 2007. ...more on Wikipedia
City/Town: Niagara Falls, New York, USA
Style: Classical Revival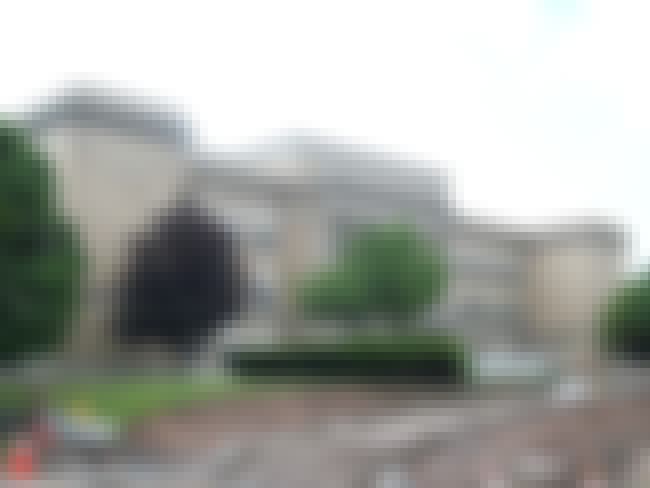 3
Former Niagara Falls High School
Former Niagara Falls High School is a historic high school located at Niagara Falls in Niagara County, New York, USA. It was built in 1923-1924 and added to the existing gymnasium structure, and designed by local architect Simon Larke, who also designed the James G. Marshall House. The original structure is in the Neoclassical revival style. An addition was constructed in 1963. It was threatened with demolition in the early 2000s, but was spared and is currently used as a community arts center. It was listed on the National Register of Historic Places in 2002. ...more on Wikipedia
City/Town: Niagara Falls, New York, USA
Opened: Jan 01 1923
Style: Classical Revival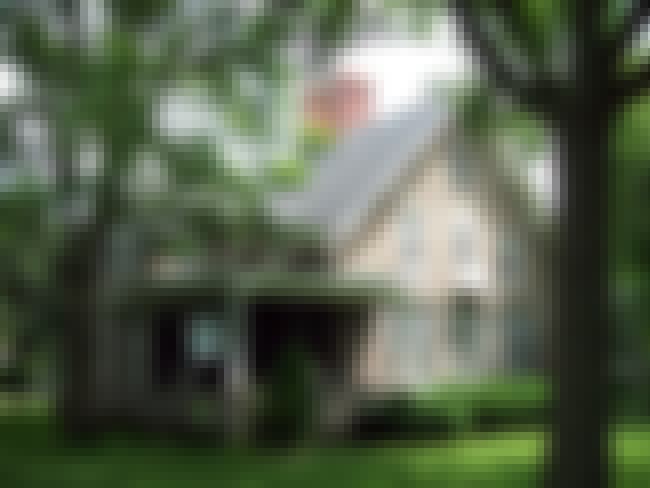 Holley-Rankine House is a historic home located at Niagara Falls in Niagara County, New York. It is a two-and-a-half-story Gothic Revival cottage built about 1855 by prominent local resident George Washington Holley. After his death it became the home of William B. Rankine, who was largely responsible for constructing the Adams Power Plant. It is located overlooking the Niagara River, just above the American Falls It is now operated as a bed and breakfast. It was listed on the National Register of Historic Places in 1979. ...more on Wikipedia
City/Town: Niagara Falls, New York, USA
Opened: Jan 01 1855
Style: Gothic Revival architecture