Celebrities
13 Incredibly Nice Things Eminem Has Done That Prove He's A Great Guy

Updated November 5, 2018
61.3k views
13 items
Marshall Mathers. Eminem. Slim Shady. Those names may all refer to the same person, but they really exemplify three different personalities. Slim Shady is the angry white boy who shouted, "Bleed, bitch, bleed!" Eminem is the rapper who spit, "School flunky, pill junkie/But look at the accolades the skills brung me/Full of myself but still hungry." But who's Marshall Mathers?
Besides being the real-life man behind these musical personas, Mathers is the one who does the most for charity, though he likes to keep his philanthropy quiet. The list of nice things Eminem has done is surprisingly long. He's donated to charities that support youth, prisoners, and AIDS research. He also keeps in touch with his fans, giving them special shout-outs on social media or visiting them when they're seriously ill.
As aggressive as he is onstage, Eminem seems like a softie when he's not performing. These inspiring good deeds and Eminem stories will make his fans love him even more.
He Visited A Terminally Ill Teen
In January 2015, 17-year-old Gage Garmo was battling osteosarcoma, a rare form of bone cancer, in Detroit. After three years of struggling with the illness, he was told he had only a week to live. His dying wish was to meet his favorite hometown rapper, Eminem.
The rapper hopped a flight from Atlanta, and made it to Garmo's bedside less than 24 hours before he passed away. Eminem spent two hours with the boy, and his only condition for the meet-and-greet was that no press be present, for Garmo's privacy.
Eminem frequently shows his support for the troops, and often dedicates emotional performances of "Not Afraid" to veterans and active service members. In 2014, Eminem really showed his support and respect for military.
When a fan serving in the armed forces reached out to Eminem to ask for an autograph, he reportedly replied, "Sure, if I can have yours."
He Sent A Personal Message To A Creative Super-Fan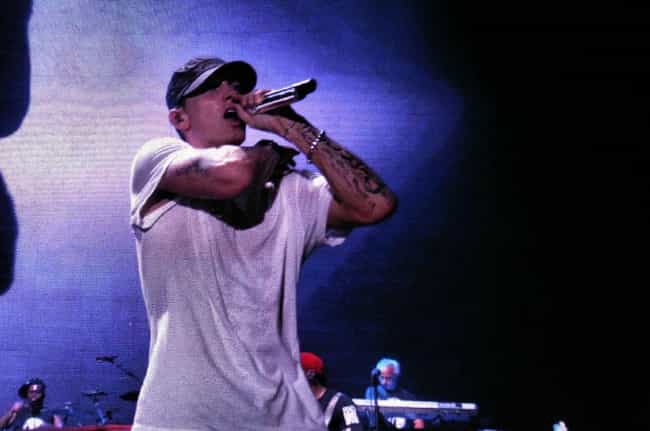 In July 2015, Teejay Stainer, a 10-year-old boy from the United Kingdom, showed off a picture of his custom Eminem prosthetic leg. The Eminem super-fan posted the photo to Facebook, hoping that the rapper would somehow see it.
Through the power of social media, Eminem did eventually see Stainer's fan art. He sent the boy a signed copy of his album Recovery with a personal message: "To Teejay. I saw your pic and read your message! Thanks for the support!"
He Quietly Started The Marshal Mathers Foundation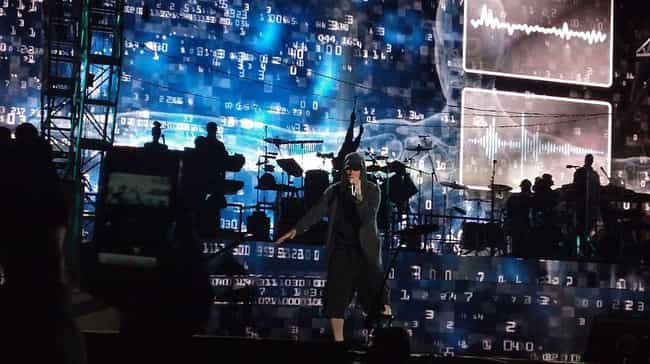 Apparently, Eminem prefers to do his good deeds behind the scenes. According to the secretary for the Marshall Mathers Foundation, Eminem doesn't believe in publicizing his philanthropic work; he just genuinely wants to help.
His foundation primarily focuses on at-risk youth in the Detroit area, but also supports some out-of-state organizations, such as the Elton John AIDS Foundation.