Total Nerd
The Nicest Moments from Game of Thrones That Led to the Worst

1.9k votes
359 voters
31.9k views
22 items
List Rules Vote for the most heartwarming moments that were followed up with daggers to the heart (sometimes literally!)
If you're caught up with Game of Thrones, read away. If not, you've been warned: The night is dark and full of spoilers.
Oh, Game of Thrones. You so love to have a tender moment turn horrible. Game of Thrones fans have come to expect that if someone is having a good time, things are probably going to turn violent pretty soon. Weddings are not happy occasions in this realm. Forget a goodbye kiss or even a friendly chat. Things can turn on a dime at any given moment.
Viewers have taken to clutching a blanket or a loved one or a pet during a scene that may seem innocuous on any other show. Why? Game of Thrones is one of the most jump-out-of-the-bushes stab tests that one must brace for. Whenever you see someone working it out, actually making love, or simply attending a wedding, hardened Game of Thrones fans will run behind the nearest piece of sturdy furniture with their wine and take a huge gulp. They know better.
We've gathered up the "aww" moments that turned awful in hopes that newbies will learn that there is no such thing as real joy in the Seven Kingdoms. Unless you are the Many-Faced God, Varys, or Littlefinger, hold on tight, you are never not going to say, "Well,
that escalated quickly
."
Shireen and Davos Share a Tender Moment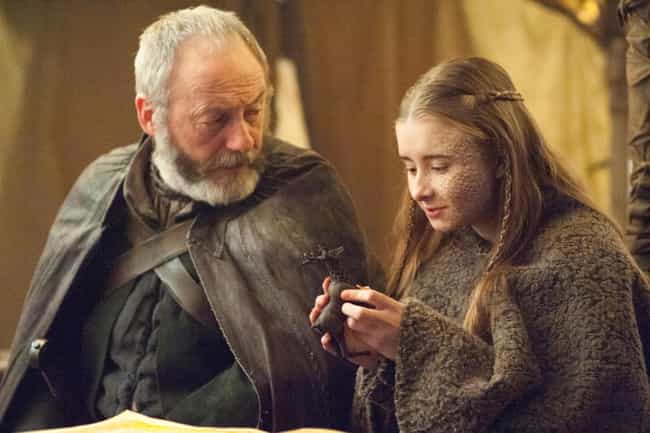 Seaworth cares a lot more for Shireen than her parents obviously do. Before he is sent away to the Wall to petition Jon Snow for men to help Stannis take Winterfell, he and Shireen talk about the joys of reading and learning about history. His gift of a carved stag becomes a heartbreaking prop later and… it's also flammable.

Agree or disagree?
Jaime's Brief Time as a Proud Father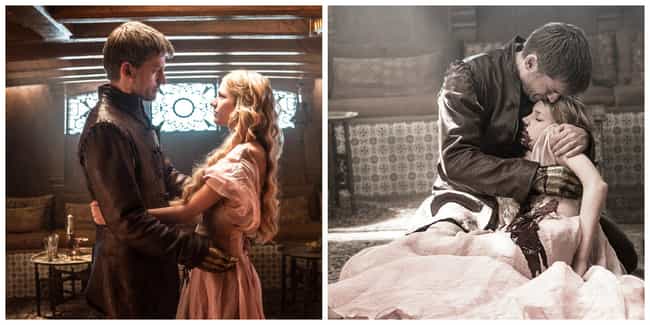 Jaime Lannister is returning with Myrcella back to King's Landing from Dorne and they have this tender and profound moment where Myrcella tells him she knows he's her dad. But due to a vengeful goodbye kiss from Ellaria Sand, Myrcella is not long for this world. She's finally embracing Jaime as her father and he has about 10 seconds to enjoy the moment. "It's a pretty terrible ending for your first father/daughter moment," says showrunner D.B. Weiss. Um, yeah.

Agree or disagree?
Sam and Jon at the End of the World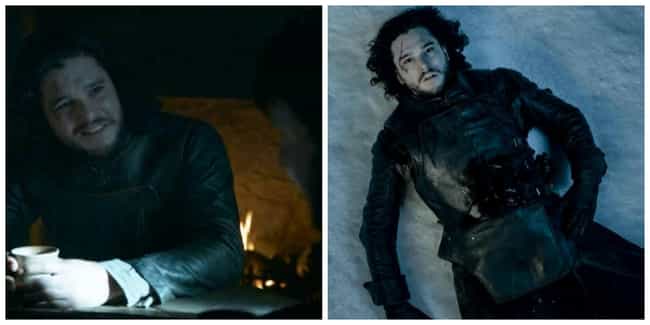 As Sam asked for Jon's permission to leave the Wall with Gilly and become a maester, he also lets his friend know that he's no longer a virgin. Jon's response is perfect. "I'm glad the end of the world's working out well for someone."

We see Sam and Gilly ride out of the gates and then later that night, it all goes horribly wrong for Jon.
Agree or disagree?
Arya and Syrio Forel Share a Moment Before He Saves Her Life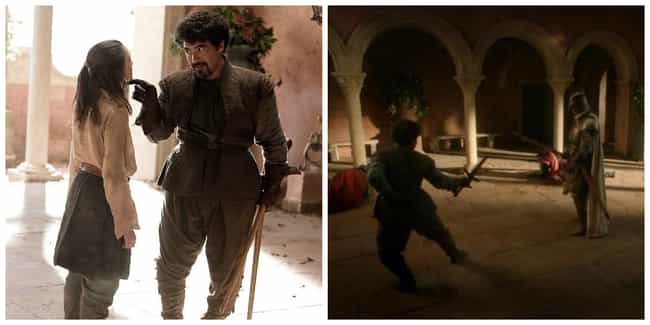 Before she became the killing machine of the Seven Kingdoms, Arya was a little girl at King's Landing getting "dancing lessons." Syrio Forel teaches the budding assassin the necessary skills to survive just before he fends off a pack of king's guards and telling her to run.

Agree or disagree?