Music
14 Rock Musicians Who Go Above And Beyond For Their Fans

Updated November 20, 2019
2k views
14 items
Not all musicians are equal in regards to how they treat their fans. For every story you've ever heard about a rock star treating a fan poorly, there are those musicians who are nice - rock stars who are good to fans and go out of their way to show kindness and appreciation for the people who spend time and money on concerts, merchandise, and music, making it possible for their favorite bands to exist in the first place.
The nicest rock musicians who got their start prior to or right at the beginning of the new millennium prove that the heaviest entertainers might just be the most appreciative. Firsthand accounts of the nicest rock stars might come as a surprise, such as metal legend Dio's legacy of giving back to his community. Other stories, like Freddie Mercury caring for an intoxicated fan, might just reinforce the image you already had of your favorite pop rock heroes.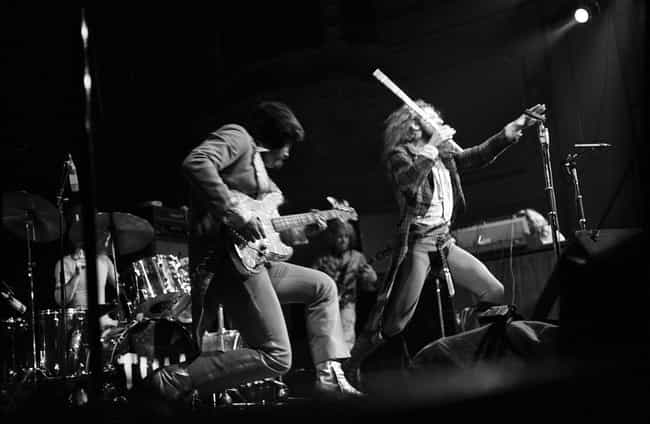 Jethro Tull was formed in 1968 in Blackpool, England. Still performing some 50 years later, singer-songwriter-flutist, Ian Anderson credits much of the longevity of his band to the relationship he and his mates have made a point of reinforcing with their fans.
"That [responsibility] comes with success," Anderson told the Los Angeles Times in 1996. "If you go out there and reach out to people's hearts and minds with your music, and someone takes the time to acknowledge you, it's certainly not asking too much to acknowledge them back. I spend one day a week doing my mail," he continued. "I imagine there are some folks out there who are surprised to receive an autograph or a couple of lines from me. They've earned that by supporting us. They've probably bought 10 of our albums and spent hundreds of dollars on concert tickets over the years."
Albums: Divinities: Twelve Dances With God, The Secret Language of Birds, Rupi's Dance, Walk Into Light, Thick As A Brick 2 Special Edition, + more
To say that Dave Grohl is an exceptional person may be a bit of an understatement. Contributing to 15 different charities is just the tip of the iceberg for the former Nirvana drummer and current Foo Fighters frontman. When it comes to supporting his fans, Grohl is quick to drop his rock star persona and act out of the kindness of his heart.
As Planet Rock detailed in January 2019, Grohl invited a visually impaired boy and his father on stage to be as close to the action as possible, and also had a 10-year-old boy perform "Enter Sandman" on guitar as Grohl sang along.
Grohl's good-natured spirit was also on display when the band played eight garage shows for Foo Fighters' most loyal fans. They also performed a 27-song set in Cesana, Italy, after 1,000 fans played "Learn to Fly" in an effort to get the band's attention. Grohl also works to create a safe concert going environment. In 2011 at the Roadhouse in London after a fight broke out, Grohl stopped the set and demanded that the perpetrator be kicked out, saying, "You don't come to my show to fight. You come to my show to f***ing dance!"
Albums: Foo Fighters, Probot, Pocketwatch, Touch, Sign of Love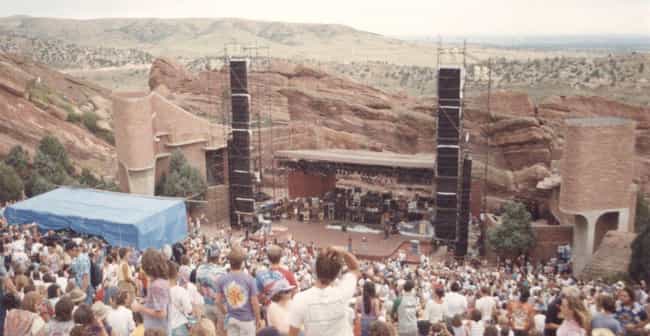 Formed in 1965 in Palo Alto, California, the Grateful Dead were at the epicenter of the counterculture movement. They popularized eclectic, psychedelic rock, and they thrived until frontman Jerry Garcia passed in 1995. Their devoted fanbase, known as "Deadheads," were granted the type of access that is unheard of in today's music industry.
According to drummer Mickey Hart, who spoke with Uncle Joe Benson on the Ultimate Classic Rock Nights radio show in August 2019, the GD allowed fans to record more than 2,000 of their 2,300 shows. They even went so far as to allow their legion of followers to plug directly into the mixing board at certain venues.
According to Hart:
We had a meeting once, I remember, and we said, "No, we can't. We can't be cops." We're the GD, you know? We can't stop them from doing anything, as long as they're not hurting anybody. So then we made sections, just for the tapers; and that was a brilliant move as far as us getting our music out to millions of people who would never hear it.

People wouldn't buy our records because they weren't up to par. So it was quite good fortune actually.
Albums: American Beauty, Europe '72 (disc 1), Aoxomoxoa, Workingman's Dead, Terrapin Station, + more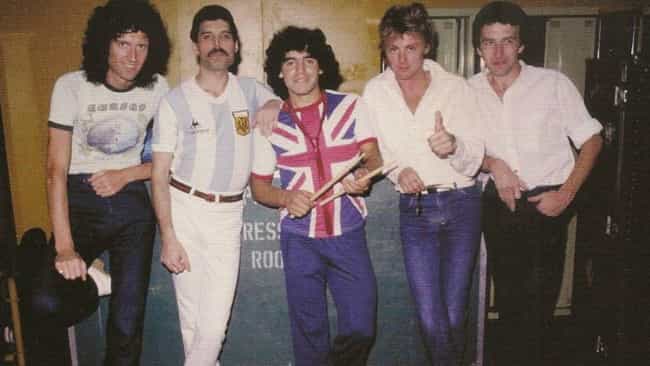 Although Queen didn't have a great relationship with the media, the band cherished the bond they shared with their fans. If you were a member of Queen's fan club in the '90s, you likely received four magazines per year, highlighted by a copy of a handwritten note from one of the members of the band.
Following Freddie Mercury's untimely passing in 1991, Brian May, Roger Taylor, and John Deacon wrote notes to Queen fans documenting their personal thoughts and feelings; they even sent out some of Mercury's notes posthumously.
As Kate Mossman of the New Statesman detailed in January 2018, some of the letters the band sent over the years read, "It's been so long since I've written to you!" or "Hello from Queen Towers! We have what I think is a dynamite new single called 'We Are The Champions' - modest it's not, but fun anyway!"
Albums: The Solo Collection, Barcelona, Mr. Bad Guy, Time, Guide Me Home, + more