Culture
All of Nicki Minaj's Twitter Feuds, Ranked

688 votes
218 voters
28k views
10 items
Nicki Minaj is one of the most outspoken artists in the rap game. As a woman in a male-dominated industry, she doesn't hesitate to let everyone know exactly how she feels. So it should come as no surprise that her Twitter history includes some altercations of the 140-character variety.
Twitter feuds in the celebrity world are nothing new, but Nicki's blunt nature has made for some amusing and sometimes downright nasty posts. Social media, and Twitter in particular, is a playground for trolls, and sometimes even stars like Nicki Minaj can't help respond to perceived slights, insults, and lies. When Nicki starts a Twitter feud, you better hope it's not with you.
Here are some of her most intense fights to date. Don't worry, we'll be adding to the list as she continues to ruffle feathers and tell it like it is.
Nicki Minaj vs. Mariah Carey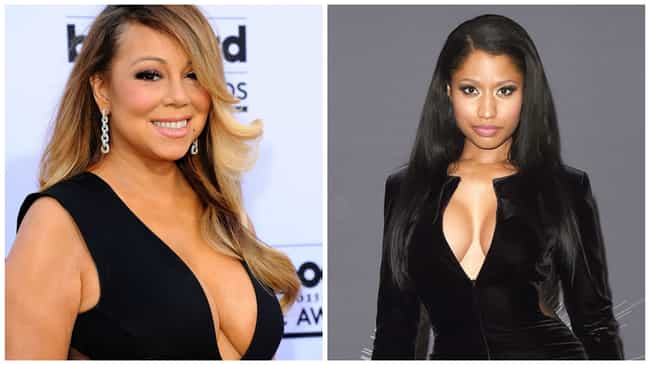 All dem #1s but JLo phone ringin? Lol. I guess having a personality, being a secure woman, and giving genuine critique still trumps that.

— NICKI MINAJ (@NICKIMINAJ) May 2, 2013
Nicki and Mariah are the diva equivalent of oil and water, so when the former
American Idol
co-judges went at it, the cat fight got pretty intense. There had been
rumors
that Jennifer Lopez might be replacing Mariah, and Nicki took to Twitter to let the world know who she preferred. As Mariah would say, "don't pay attention to the haters, dahhling."

Was this intense?
Nicki Minaj vs. Gucci Mane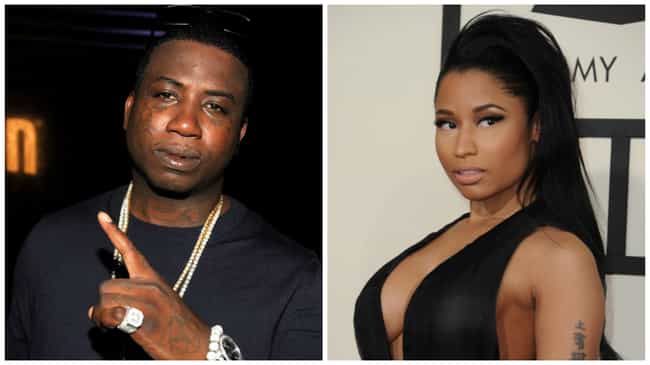 Unluckily for celebs, Twitter helps make their meltdowns even more public. Gucci Mane went off on a rant
claiming
he'd slept with Nicki. Needless to say, Nicki immediately shut it down. He later apologized and she deleted the tweets.

Was this intense?
Nicki Minaj vs. Farrah Abraham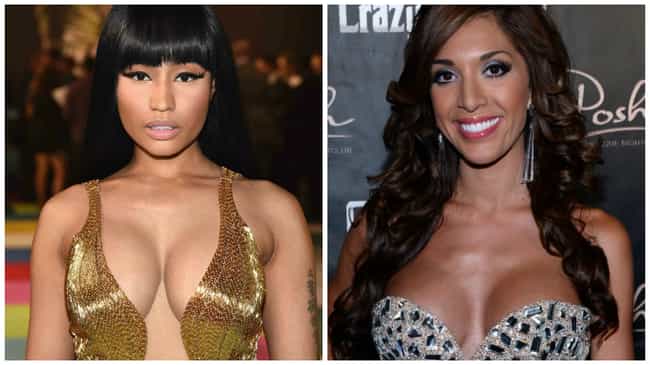 OG
Teen Mom
star Farrah Abraham's relationship with her own mom is notoriously troubled, which helped to make for some serious TV drama. Fans of the show know Abraham's outbursts aren't uncommon, so she didn't hesitate to
respond
to Nicki's rude tweet this way: "Cause your [sic] a parent right? Your [sic] videos look like porn Horrible good luck being negative #Godbless busy making TV."
Who knew Nicki was even a

Teen Mom

fan?

Was this intense?
Nicki Minaj vs. Safaree Samuels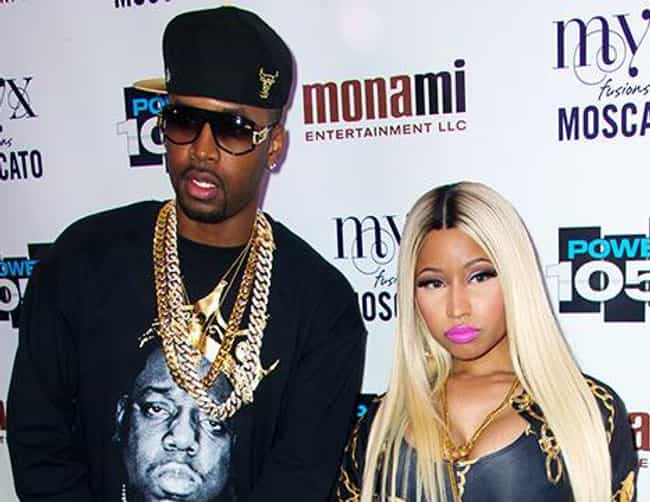 It all started when Nicki posted a cryptic tweet about getting taken advantage of, then followed that up with the one above. Samuels, her former long-time love, denied her accusations. Nicki had the last word,
quoting
lyrics from her single, "Pills N Potions."

Was this intense?