Hair
All Of Nicolas Cage's Hairstyles, Ranked

Updated October 14, 2019
932 votes
131 voters
2.5k views
19 items
List Rules Vote up the hairstyles you see when you close your eyes and whisper to yourself "Nic Cage".
One of the most timeless debates in the history of cinema asks whether Nicolas Cage is the greatest actor of his generation, a raving lunatic over-actor, or some brilliant combination of both (just check out our Nicolas Cage movies list to see his great body of work). However, it seems that one possible indicator of how wild, over-the-top, or ingenious his performance is going to be in any given film may be found his character's choice of hairstyle.
Fans have seen a lot of different looks from the Oscar-winning star over the years - from his early days as a 20-something heartthrob with a thick head of light brown, hand-tossed hair to his action-star days, in which his style ran the gamut from long and stringy to close-cut and thinning. In recent years, Cage has played around a lot more with his facial-hair combos as well, adding nuance to certain roles with a blonde goatee or even a full, salt-and-pepper beard.
Here's a look at some of the celebrated, enthusiastic actor's weirdest, wildest, and strangest styles, each different from one another and each adding their own complex layers to the loud, brash, and charismatic characters Cage invariably embodies with gusto.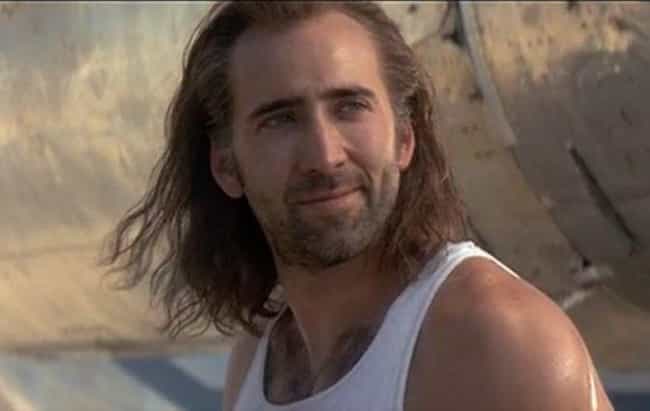 A Long, stringy, full head of hair and short-cropped stubble makes a lot of sense for Cage's paroled ex-convict, Cameron Poe, who just got finished serving a stint behind bars for involuntary slaying. This wouldn't be the only time Cage grew out his hair (or possibly donned a lengthy wig) for a role, but this particular combo of greasy locks and gritty facial hair are unique to Con Air, one of his most memorable roles. It gives him the look of a man yearning to breath free from the confines of prison, but the tough-as-nails wherewithal to fight for his freedom against a crew of criminals.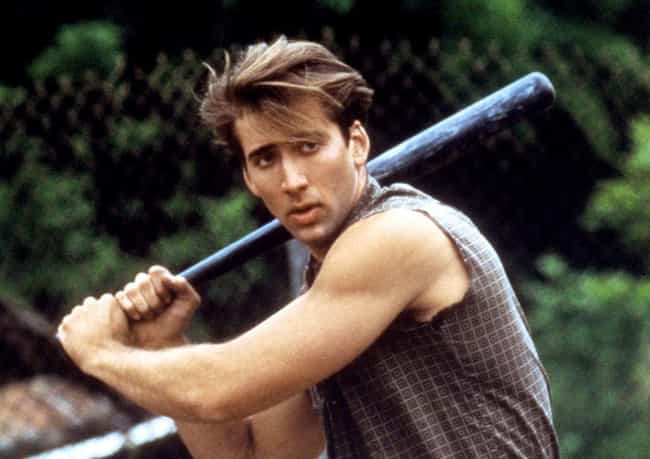 Cage's performance in Birdy, a semi-surreal melodrama set in the 1960s, is a surprisingly nuanced and emotional display of his talent, and his handsome, windswept, dirty blond 'do went a long way to cementing his status as a handsome, charming leading man. He was only 19 when filming the period drama - in which he stars as a young man and evental Vietnam vet, Al Columbato - and it's clear from his thick, bad boy 'do and youthful hairline that the world is Al's oyster. His eventual, badly bandaged visage - the result of an explosive injury suffered during his time in Vietnam - is made all the more tragic by how hopeful and free spirited his pre-Vietnam style made him look.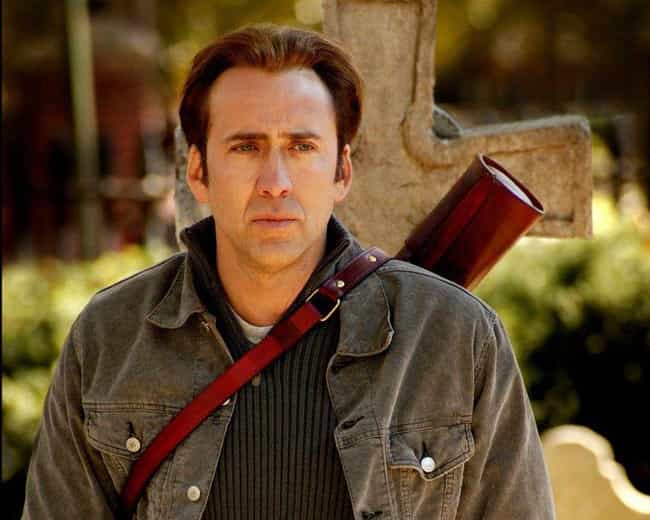 Whenever Cage needs to pull off a sort-of everyman character, the actor seems to almost always turn to a hairstyle that can only be described as "standard." The semi-quaffed, well-kempt, swept back look allows him to give off a "normal human man" vibe that Cage could never accomplish with almost any other look. He keeps his face clean shaven and his hair short and unremarkable. It's the perfect look when he needs to play a likeable, relatable professional who has to save the day - it's essentially his "right man in the wrong place at the right time" look. While he pulls it off with the greatest level of natural ease in the National Treasure series, it's also on display - albeit with subtle differences in length and cleanliness - in The Wicker Man, The Rock, Left Behind, Knowing, Lord of War, Gone In 60 Seconds (only in blond), Dying of the Light (only in silver-grey), The Family Man, and Matchstick Men, among many others. In a way, this is a sort of default Cage style, when you don't want his hair distracting from his performance.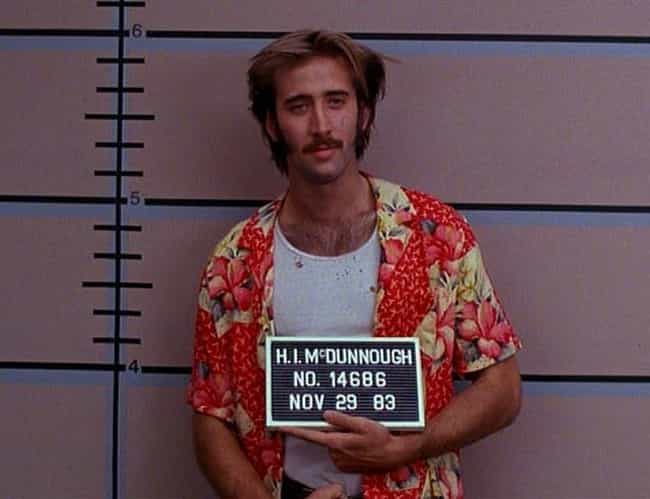 When Cage took on the role of affable, career criminal and good-intentioned kidnaper H.I. "Hi" McDunnough, the actor decided to don a thick mustache, voluminous sideburns and a mane of always messy hair. As it turns out, Cage modeled the look after a cartoon character, which fits the hilarious, cartoonish tone of the Coen brothers classic. "I would rub my hair, and so static electricity would make it life up so that I was like Woody Woodpecker and would look like Woody Woodpecker," Cage explained to GQ in 2018.