Entertainment
12 Rom-Com Plots That Are Actually The Stuff Of Nightmares

Updated October 12, 2018
32.1k votes
6.2k voters
235.6k views
12 items
List Rules Vote up the most horrible scenarios in romantic movies.
Sure, rom-coms are intended to be feel-good escapes, something mindless to make you laugh or help you forget a bad day. This doesn't mean, however, that certain rom-com plots aren't problematic – in fact, on closer inspection, some would be absolute nightmares if they happened in real life. The worst rom-com plots involve situations as disturbing as brainwashing the woman you love, destroying your best friend's life, and out-and-out stalking. That's not to mention all the depressing relationships. How romantic!
These rom-coms that are secretly awful aren't flops that barely made an impression at the multiplex. Nope, the secretly dark romantic comedies below were major box office hits, raking in the millions and remembered as classics. All of which proves that A) Hollywood has the expert-level ability to package and sell any insane plot, and B) audiences are willing to put down their hard-earned money to go see these plots play out.
From twisted premises to secretly tragic "happy" endings, these rom-com plots are pure nightmare fuel. You could just suspend your disbelief and not think too hard about them, but where's the fun in that?
back to page 1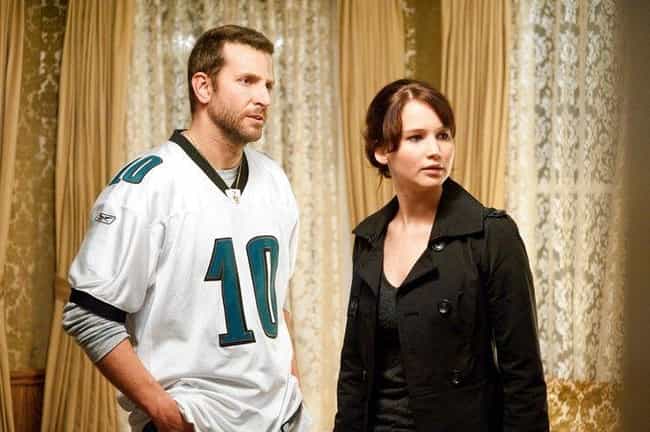 Yes, it's an Academy Award-winning movie that virtually everyone adores. And while Silver Linings Playbook certainly has its high points, there's one element that is glossed over with an almost shocking disregard. Pat (Bradley Cooper) has bipolar disorder, a condition that has wreaked havoc on his mind, his life, and the lives of his family members. But when he meets Tiffany (Jennifer Lawrence), his condition seems to magically clear up. Must have been the 24-hour kind.
Oh, and Tiffany has some sort of unspecified mental illness that makes her sexually promiscuous. This is also treated as an appealing quirk, rather than a serious issue.
Actors: Jennifer Lawrence, Robert De Niro, Bradley Cooper, Julia Stiles, Chris Tucker, + more
Released: 2012
Directed by: David O. Russell

Is this the worst?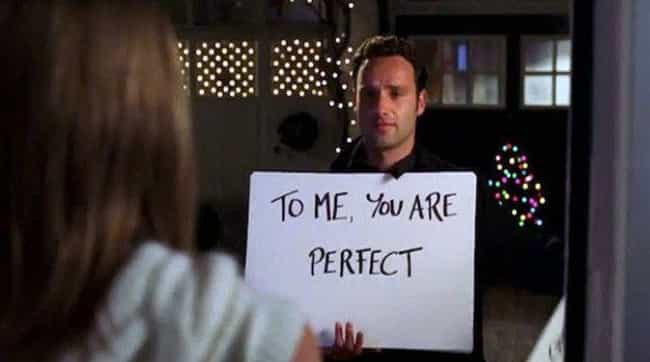 Mark (Andrew Lincoln) is in love with Juliet (Keira Knightley), who also happens to be his best friend's wife. This already has the makings of a super uncomfortable dynamic, but Love Actually tries to spin it as endearing. Yet the things Mark does – like pretending to be a caroler and then holding up cue cards on Juliet's front stoop, informing her that he's in love with her – are more stalkerish than sweet.
Dude, that is your best friend's wife. Do you have such little regard for both of them that you would choose to go down this road? Even Andrew Lincoln thought the character was a "creepy stalker."
Actors: Keira Knightley, Elisha Cuthbert, Liam Neeson, January Jones, Denise Richards, + more
Released: 2003
Directed by: Richard Curtis

Is this the worst?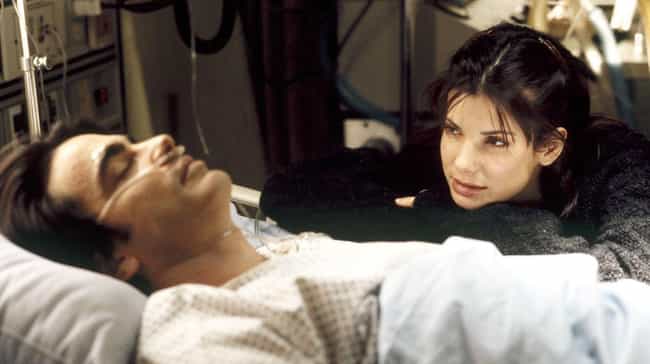 While You Were Sleeping was one of the first films to turn Sandra Bullock into American rom-com royalty. Too bad the movie is patently ridiculous, and it features a horrible central character with an alarming lack of principles and decency.
Lucy (Bullock) is practically obsessed with a man named Peter (Peter Gallagher), to whom she's never spoken. After he slips into a coma, Lucy tells Peter's loved ones she is his fiancée, and she's welcomed into the family. Then she falls in love with his brother Jack (Bill Pullman), and things get even messier from there. The happily-ever-after of While You Were Sleeping feels like anything but. Who would want this unhinged liar as an in-law?
Actors: Sandra Bullock, Monica Keena, Bill Pullman, Ally Walker, Peter Boyle, + more
Released: 1995
Directed by: Jon Turteltaub

Is this the worst?
Vivian (Julia Roberts) is a tacky hooker. Edward (Richard Gere) is a humorless businessman. Somehow, opposites attract, they fall in love, and they live happily ever after. Typical rom-com kind of formula. But wait.
Did anyone notice that Edward only falls for Vivian after he transforms her into the kind of woman he is attracted to? Or that Vivian totally and willingly changes everything about herself to please Edward? Pretty Woman is not a love story; it is a power story, and it is fantasy material for a lot of straight guys. It's about how a man reshapes a woman into his perfect image of the female ideal, and in the process, "saves" her from prostitution and makes her a kept woman. Which, when you think about it, is just prostitution by another name.
Actors: Julia Roberts, Richard Gere, Hank Azaria, Jason Alexander, Amy Yasbeck, + more
Released: 1990
Directed by: Garry Marshall

Is this the worst?