Music
Nine Inch Nails Scared The Hell Out Of People, But Trent Reznor's All About The Music

Updated October 16, 2019
65.5k views
10 items
Nine Inch Nails arrived on the music scene like a wrecking ball and left a wave of destruction behind. Frontman Trent Reznor released explosive and confrontational music that bowled over fans and enraged critics as he battled infamy, drug addiction, and a string of vicious controversies. During the '90s, Nine Inch Nails were one of the biggest bands on the scene, and they continue to tour and release music today.
Despite weathering the kind of controversial press typically reserved for hip-hop and death metal, Reznor managed to keep a level of privacy and an air of mystery by focusing on the music. Because of this, surely there are things you didn't know about Nine Inch Nails.
Continue reading to learn some of the craziest stories about Nine Inch Nails as well as Nine Inch Nails band facts.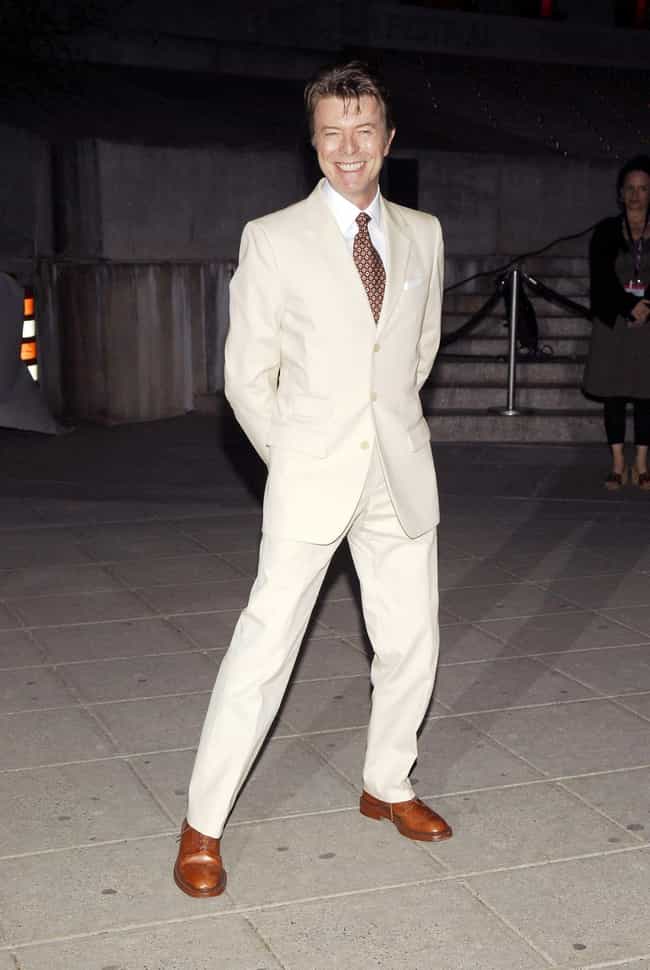 Reznor Credits David Bowie With Helping Him Kick A Cocaine Addiction
In 1995, Trent Reznor toured with David Bowie, and the two performed several of each other's songs together. At the time, Reznor was dealing with severe cocaine and alcohol addiction. After Bowie's death on January 10, 2016, many celebrities came forward with stories to share about the musician, including Reznor.
In an interview with Rolling Stone, Reznor spoke at length about his time with Bowie and revealed that Bowie, who suffered addiction problems in the past, regularly gave him advice without being mean or judgmental. One time while on tour, Bowie reportedly said to Reznor, "You know, there is a better way here, and it doesn't have to end in despair or in death, in the bottom."
Reznor was able to maintain sobriety shortly after. Years after the tour, Reznor went to a Bowie concert in Los Angeles and went backstage to thank him for helping him with his drug problems. Reznor said of the encounter:
I'd been sober for a fair amount of time. I wanted to thank him in the way that he helped me. And I reluctantly went backstage, feeling weird and ashamed, like, "Hey, I'm the guy that puked on the rug." And again, I was met with warmth, and grace, and love. And I started to say, "Hey listen, I've been clean for... " I don't even think I finished the sentence; I got a big hug. And he said, "I knew. I knew you'd do that. I knew you'd come out of that." I have goosebumps right now just thinking about it. It was another very important moment in my life.
Reznor Cried When He Heard Johnny Cash's Version Of 'Hurt'
Reznor wrote the song "Hurt," which he included on NIN's 1994 album, The Downward Spiral. In 2002, producer Rick Rubin contacted Reznor and asked what he'd think about Johnny Cash remaking the song. Reznor said he would be flattered for Cash to do his version, and two weeks later, he received Cash's cover song in the mail.
Later, Reznor recalled, "I listened to it, and it was very strange. It was this other person inhabiting my most personal song. Hearing it was like someone kissing your girlfriend. It felt invasive."
"Hurt" went on to be one of Cash's final hits, earning him commercial and critical acclaim. NME named Cash's music video for the song the greatest of all time. Reznor, recalling watching the video for the first time, stated:
Tears started welling up. I realized it wasn't really my song anymore. It just gave me goosebumps up and down my spine. It's an unbelievably powerful piece of work. After he passed away, I remember feeling saddened, but being honored to have framed the end of his life in something that is very tasteful.
Critics Blamed Nine Inch Nails For The Columbine School Shooting
On April 20, 1999, 17-year-old Dylan Klebold and 18-year-old Eric Harris carried out the Columbine High School massacre in Jefferson County, CO. When it was over, they had killed 12 students and one teacher and injured 21 others in the attack, and injured three others who were attempting to leave the school.
After the shooting, both Klebold and Harris took their own lives by shooting themselves. The teens left journals behind detailing their plans for the school massacre, as well as video footage of the two talking about explosives and weapons, and showing them at target practice.
In the daily planner he left behind, Klebold makes many references to Nine Inch Nails songs, including "Piggy," "Something I Can Never Have," "Hurt," "Closer," "The Perfect Drug," "The Downward Spiral," and "Happiness in Slavery."
And Harris references Reznor in one of his journal entries, stating, "Who can I trick into my room first? I can sweep someone off their feet, tell them what they want to hear, be all nice and sweet, and then 'f--- 'em like an animal, feel them from the inside' as Reznor said," referring to the Nine Inch Nails song "Closer."
Days after the Columbine massacre, authorities shared Harris's and Klebold's journals with the public, and the music they listened to and video games they played received a public backlash. Some people even went as far as blaming the school shooting on the teens' interest in music and violent video games.
On May 4, 1999, the United States Senate Committee on Commerce, Science, and Transportation held a hearing regarding violent content aimed toward minors by the television, music, movie, and video game industries. During the hearing, senators explicitly criticized Nine Inch Nails.
Reznor Won An Oscar For Co-Composing The Score For 'The Social Network'
In 2012, director David Fincher reached out to Reznor in regards to the movie The Social Network. Fincher wanted Reznor to score the film. Initially, Reznor turned down the request due to his hectic touring schedule, but then he changed his mind and agreed.
Reznor collaborated with Atticus Ross on the composition, arrangements, performance, programming, and production of songs. They earned several awards for the score, including an Academy Award for Best Original Score in February 2011 and a Golden Globe Award in January 2011.