Halloween
Pumpkin Decorating Ideas That Don't Require Carving

Updated November 6, 2017
2.7k votes
413 voters
28.1k views
25 items
It's time to decorate your pumpkin! But breaking out the carving tools isn't always the safest way to do it - especially for kids. That means it's time to consult this list of pumpkin decorating ideas that don't require carving.
Whoever said that a pumpkin had to be carved to be considered "decorated"? There are so many other ways to get a pumpkin into the Halloween and fall spirit! From glitter to chalk-board paint, thumbtacks to string, lace to puffy paint, crayons to gift wrap, our list is filled with pumpkin decorating ideas.
The best part about the Halloween pumpkin ideas on this list is that they are all safe for you to do with your little trick-or-treaters. Some require more parental supervision, but they are all family-friendly and super fun. You can put down the carving tools - you won't need them!
So before you go the traditional way of carving, check out these no-carve
pumpkin decorating Ideas. Upvote the best no-carving Halloween pumpkin decorations!
Draw Some Sharpie Designs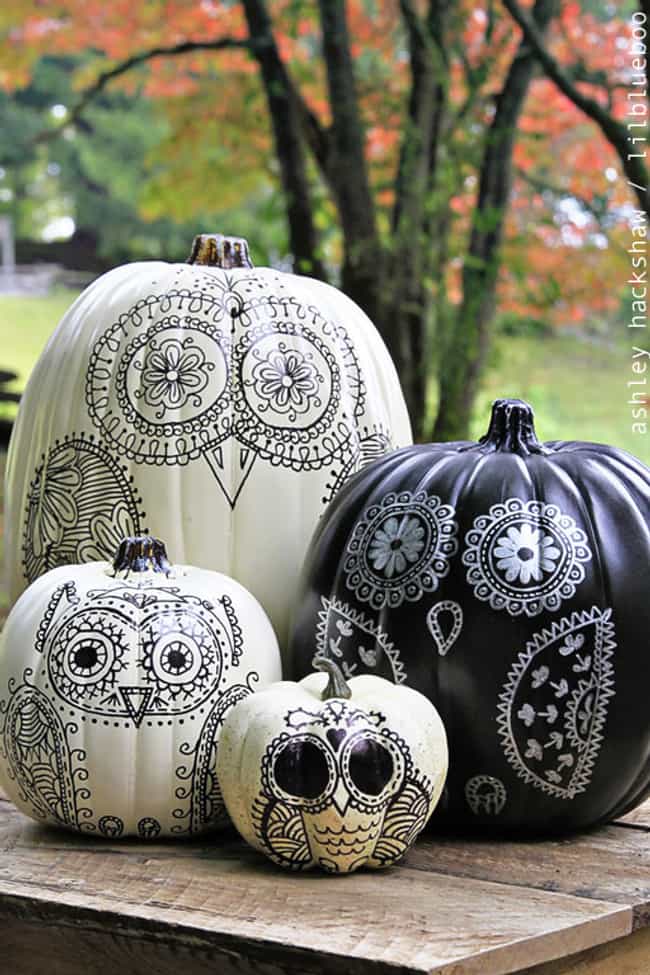 Lil Blue Boo
used
faux styrofoam pumpkins and sharpies to create this amazing look.

Is this a good idea?
Glue on Some Autumn Leaves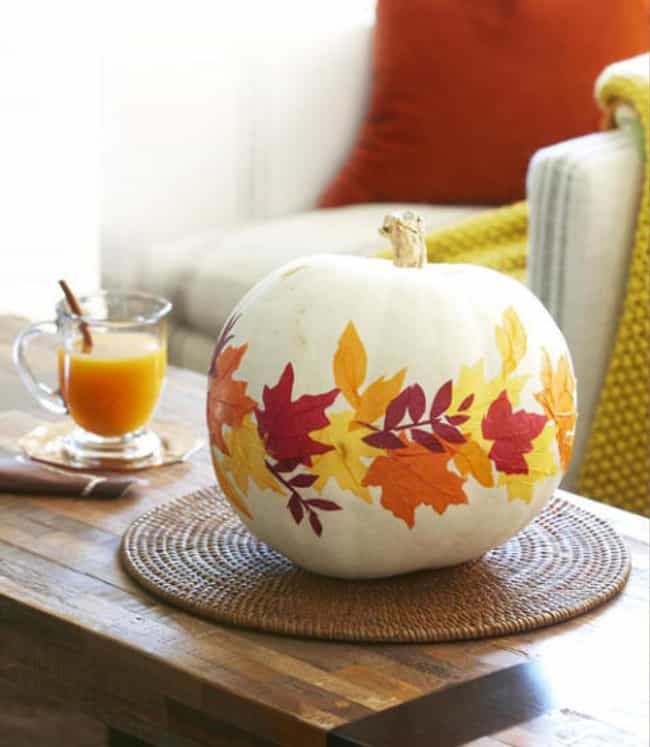 Fall into pumpkin decorating by cutting out leaf patterns on red, orange, and yellow tissue paper. Next, all you have to do is brush them on with decoupage glue.
Source: Good Housekeeping

Is this a good idea?
Paint It with Glow in the Dark Paint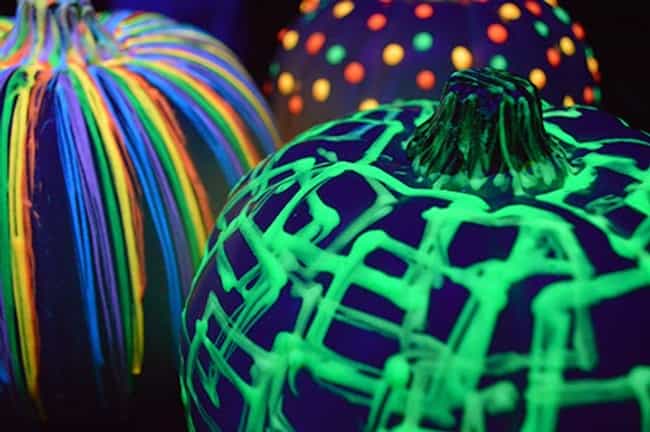 Grab some glow in the dark paint to make pumpkins that really shine on Halloween night.
Source:
I Love To Create

Is this a good idea?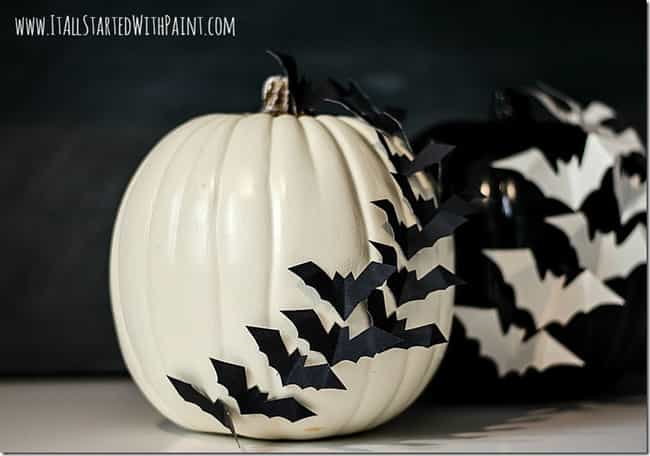 Using a bat template (you can find one online) and some poster board, It All Started with Paint created this batty look.

Is this a good idea?